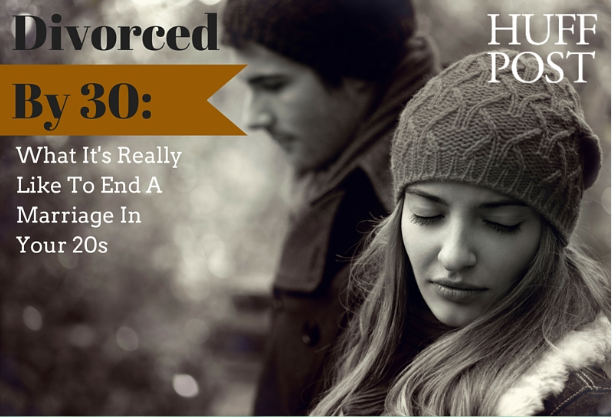 Divorce in your 20s can be a strange, isolating experience.
While most people your age are just settling down -- the average age for first marriages is 27 for women and 29 for men -- you're filing divorce docs, deciding how you'll split any joint debt and trying to make sense of how a marriage you invested so much in could end so quickly.
But the truth is, divorce at a young age can be a gift if you learn from the experience. (What doesn't kill you makes you stronger, right?) To remind readers of that, we're launching our Divorced By 30 blog series. If you divorced in your 20s and learned a lot about love, life and yourself in the process, we'd love to hear your story. Send us a 500-800-word essay or an idea for a blog post to divorcedby30@huffingtonpost.com.