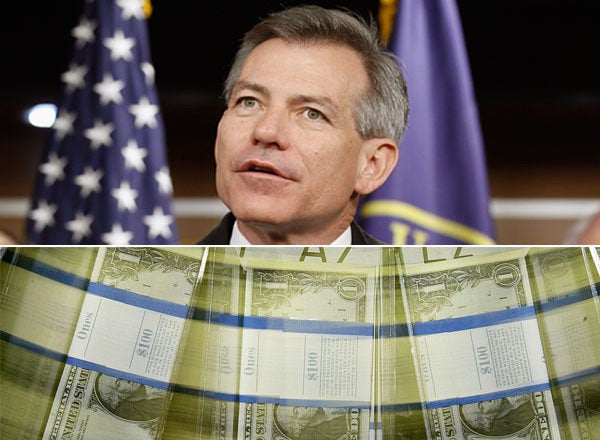 Arizona Republican David Schweikert has submitted legislation designed to phase out one dollar bills. The southwest congressman is not suggesting the area return to the peso. Instead, he wants to replace them entirely with dollar coins.
On Tuesday, the freshman congressman who sits on the House Financial Services Committee introduced the Currency Optimization, Innovation and National Savings, or COINS Act, claiming its passage would help combat deficits and waste, both physical and monetary.
According to Schweikert, the Bureau of Engraving and Printing produces around 4 billion dollar bills each year, while 3 billion others get pulled, shredded and sent to landfills. He points out that dollar coins have an average shelf life 30 years and are recyclable.
The COINS Act would require Federal Reserve banks to stop issuing $1 bills within four years after enactment of the legislation or when circulation of $1 coins exceeds 600 million annually – whichever comes first.
"Protecting taxpayer dollars has never been more critical," Schweikert said in a written statement. "One area where Americans may be surprised to learn we can save money is in our currency. By making this transition from a dollar bill to a dollar coin, the U.S. will save $184 million a year and nearly $6 billion over 30 years."
The Government Accountability Office backs Schweikert up, recently releasing a report on the benefits of dollar coins.
Popular in the Community