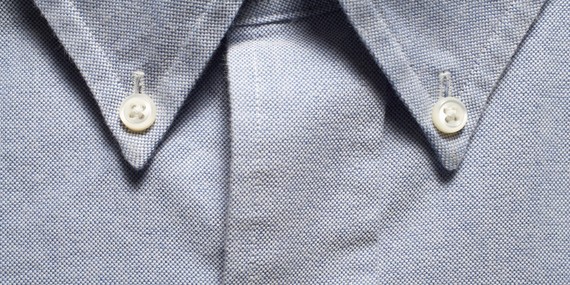 While fashion and dress codes may be getting less formal, there are still many occasions that require a clean and proper dress shirt. There is an abundance of dress shirts for sale online and in stores, all with very minor differences between them to the untrained eye. But even these slight variations in fit, style, color and fabric can create major differences in the overall look of an outfit. When choosing a dress shirt, it is important to understand how formal a particular event is, as well as be aware of the colors, fits and prints that are in style and look best on you. Here are a few great dress shirts (on sale!) that are fool-proof choices for every formal event life throws at you.
For The Office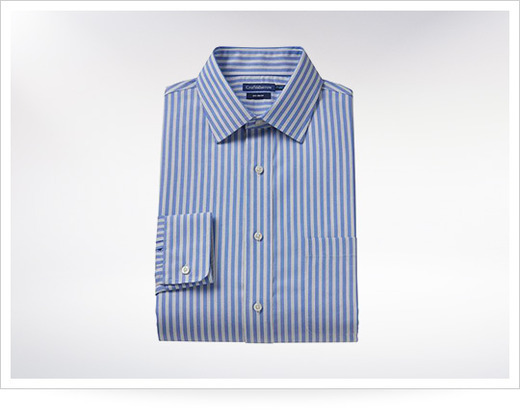 Depending on where you work, your job may require that you wear a dress shirt. Even if you work at a low key start-up, it's always best to wear a dress shirt to the interview or when you have meetings with outside clients and partners. If you are a professional, it is necessary to have a couple work appropriate dress shirts in your wardrobe, even if you are not required to wear them daily. The perfect professional dress shirt, in most industries, falls on the more casual side of the dress shirt spectrum. "Business casual" is the vague term that describes the dress code in most offices. Dress shirts that fall in this category tend to be made from lighter fabrics of cotton or chambray. When choosing office attire, you also have the option to play with more interesting colours and prints than what would be appropriate for a formal event. This Croft & Barrow Fitted No Iron Dress Shirt in a simple striped blue print is an ideal choice to look professional and stylish. It's also wrinkle free to save you some time in your busy morning.
For Sunday Brunch With The Family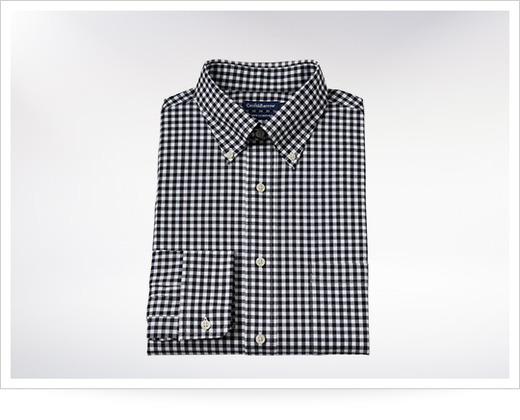 Nothing says Sunday brunch like gingham. This print, typically used in tablecloths and picnic blankets, has been making a strong comeback as a highly trendy dress shirt print. This shirt is wholesome choice for a casual family event, and can be paired with a leather jacket and boots if you have plans to head to a bar with friends later on.
For A Date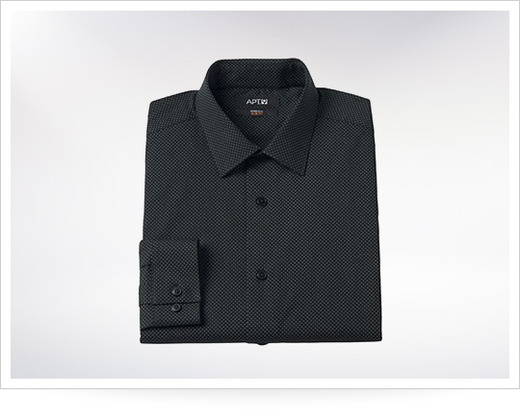 Studies have shown that people are found more attractive, intelligent and confident when they wear black. What better time to use this piece of information than to charm a first date into finding you a little bit more appealing. Black is a color that is slimming and typically enjoyed by everyone. You may also look good in pink or orange, but choosing riskier colors in a first date could be off-putting, especially to someone with very specific tastes. Don't take any fashion risks on the first date, choose a shirt like this Apt. 9 Slim Fit Dress Shirt. It is black with a slight pattern to keep it from being boring, and the fit is young and flattering.
For A Wedding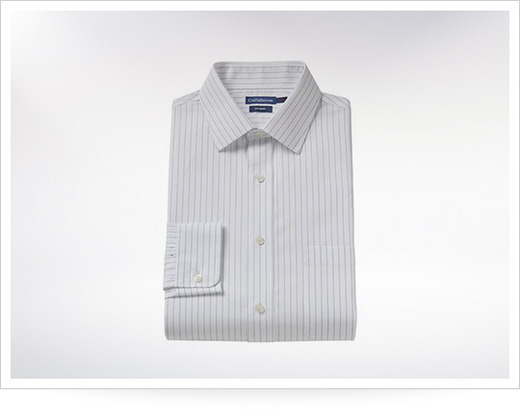 Although the rules state that white at a wedding is only to be worn by the bride, this does not apply to the color of your dress shirt. White dress shirts are the classic formal choice for men. It allows you to pair it with any color tie you choose, so that you can easily match it to your date's dress. To have a little more fun than a plain white dress shirt, choose one like this Croft & Barrow Fitted Dress Shirt in a thin pencil stripe. It can still be paired with a solid tie in any colour, and shows that you have the ability to play with the classic styles and make them your own.
For A Graduation Or Religious Ceremony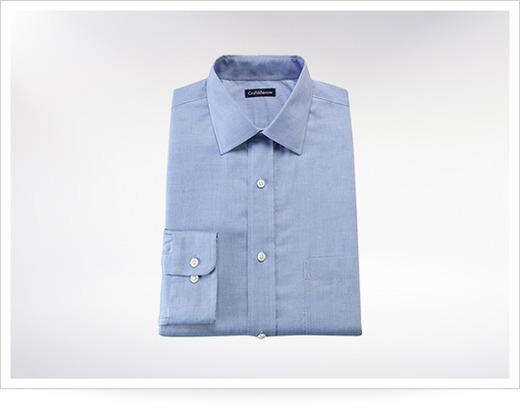 For an event that is formal, but not as fancy as a wedding, such as a graduation or a religious ceremony, choose a solid color shirt and pair it with a neutral tie. This Croft and Bow shirt in chambray blue is a good choice for anyone. If you don't know what colors are best for your skintone, you should be safe wearing this shade of blue.