"It was like a real pivotal day in my life because it was the first audition I went on, so that's already a monumental thing. It was also the day that I got accepted by these like really cool Jewish kids at school, and they were finally like, 'Yo, come over,'" he explained to Fallon. "I had this really tug of war moment where I actually did something that I probably shouldn't have done that starts with a 'W' and ends with 'eed.' That was my first time [smoking], and we did it out of a starts with a 'B' ends with a 'ong.'"
Drake continued, "It was crazy because I started really getting paranoid, I thought I'd just completely ruined my life, I started splashing water on my face constantly, it was like a Clearasil commercial! I showed up to the audition and got just a little less paranoid, went in and did what I could, was just devastated, I couldn't tell my mom."
Fortunately for Drake, the story had a much happier ending than most "Degrassi" episodes. Rather than a life-ruining moment, the young actor actually got a call back and of course ended up booking the role that would start his career.
The rapper did say that the experience taught him to keep his work "very separate" from times when he indulges in other substances.
"I don't understand people that can actually go out onstage under the influence of anything really," he said. "I have to be straight and clear-minded."

Before You Go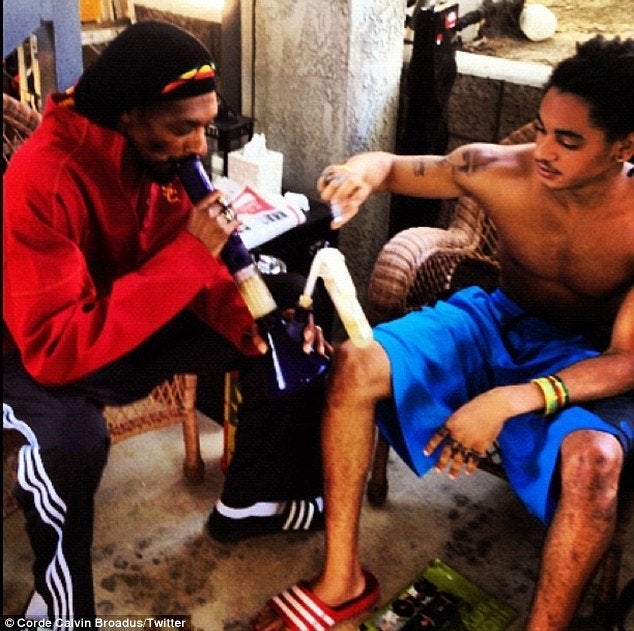 The High Life
Popular in the Community