Matt Drudge is stirring up trouble again.
The conservative commenter says Democratic presidential front-runner Hillary Clinton wears a wig. Yep, that's what he says.
In a series of five tweets on Wednesday, Drudge, creator of The Drudge Report, posted photos of Clinton with messages insinuating that her hair is fake.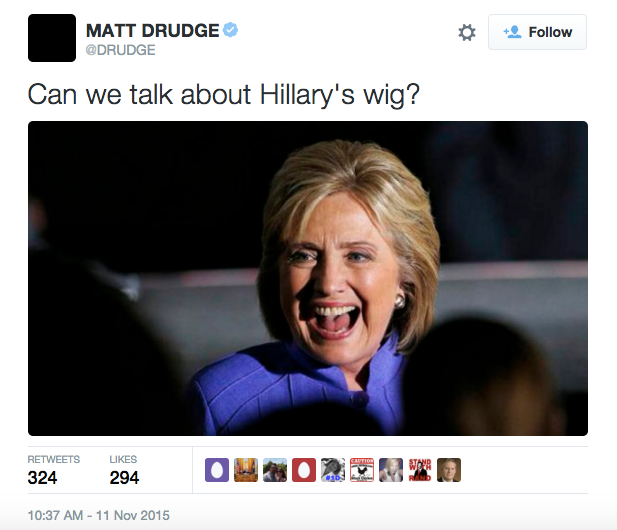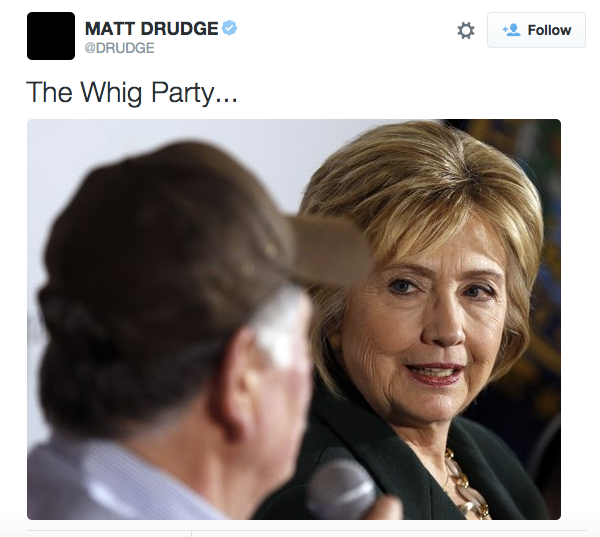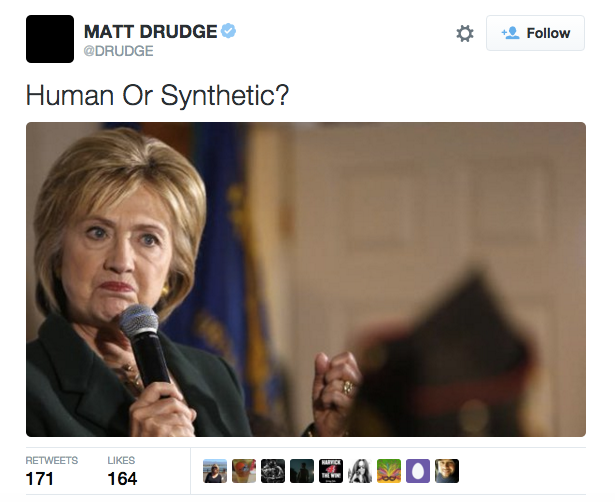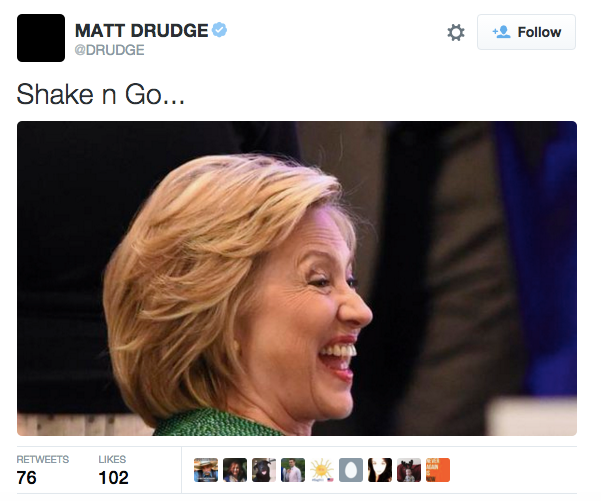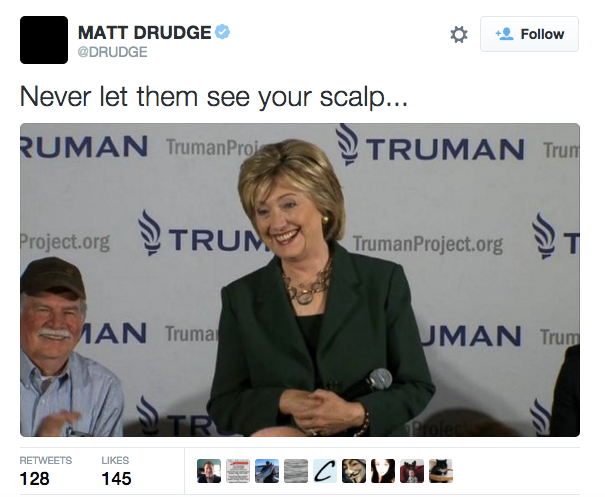 Don't worry. People magazine is on the case and got Clinton's hairstylist to nip this one in the bud.
"She has the most amazing hair in the world,"said Santa Nikkels, who owns a salon in Chappaqua, New York, near Clinton's home.
When asked if Clinton wears a wig, Nikkels answered "not at all."
Related
Popular in the Community