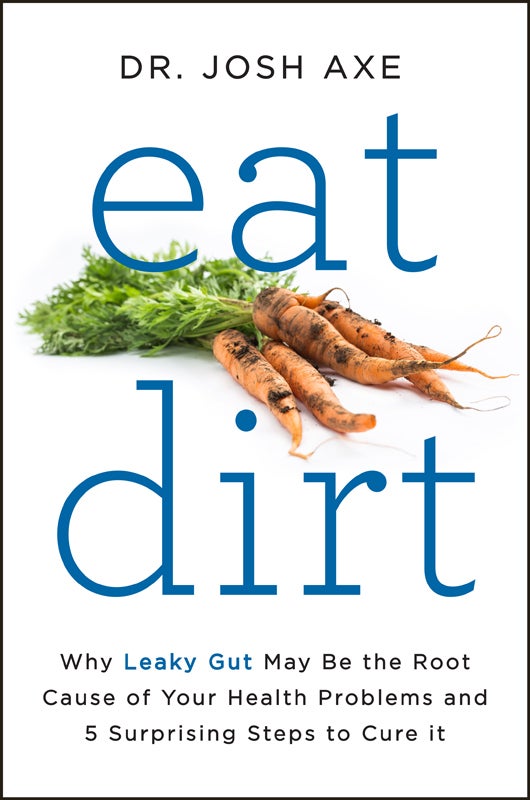 Eat Dirt is an empowering, informative and motivational read. Dr. Josh Axe's book, "eat dirt," provides readers with the insights to understand how the condition leaky gut may be the root cause of many people's health conditions. Most individuals do not realize that the food we ingest into our bodies play a vital role in our health. Eating the right food at the right times can help protect your mental health, physical health and quality of life.
In the introduction, Dr. Josh Axe opens up and lets you into his world sharing touching moments from his life journey. He shares heartwarming stories from his own life including how his mother fought long and hard to overcome her breast cancer. Dr. Axe's mom's cancer compromised her creativity, productivity, emotional stability and most important her physical health as he shares some memories of life-threatening moments caused by breast cancer and how a customized healing program he created for his mother helped her overcome cancer and regain her life back.
In eat dirt, Dr. Josh Axe helps you understand with his knowledgeable words of wisdom that the leaky gut syndrome is not just a fad condition, it is a confounding heath crises that many people are experiencing and they are not even aware of it. Just as with most diseases, there is a spectrum of severity when it comes to leaky gut. His teachings in the book give the reader an understanding of leak gut and with the usage of the quiz he provides in the book the reader is able to detect is they have leaky gut and he even has a full-color version of the quiz located at www.draxe.com/leaky-gut-quiz. Dr. Axe explains the causes, effects and solutions to overcoming leaky gut as he provides excellent guidance for leaky gut in his astonishing book, eat dirt.
Eat Dirt is packed with magnificent advice, tools, techniques and strategies, which teaches readers how to improve their health giving them the ability to take back control in their lives, so they can experience happiness and live a healthy and productive life.
Dr. Axe a certified doctor of natural medicine provides brilliant insight on how to transform your health including fabulous advice, plus a wide-range of advice, healthy recipes, effective lifestyle changes, which are easy to incorporate in your life, so you are able to harness its incredible power of healing.
Throughout the book, Dr. Axe provides a vast array of advice, tools and techniques that helps readers acknowledge the vital importance of eating healthy, teaching the reader how to welcome a little more dirt back into their lives and how it plays an essential role in people's mental and physical health. One important factor I acquired from reading this amazing book on leaky gut was that it's crucial for individuals to maintain a healthy diet and incorporate a little dirt into their daily regimen. The teaching in this book, helps the reader understand that by creating a healthy diet, spending more time outside, eating seasonally, managing stress, and incorporating probiotic-rich foods into our diet lifestyle, can help improve overall health.
Eating well is not only necessary for well-being, but it is vital for each individual to eat well and live a healthy lifestyle so they can function well. Sadly, most people do not eat well because of the various responsibilities that they have to do. With looming deadlines and hard tasks that need to be accomplished immediately, people tend to always be on the go or their just too tired to prepare a healthy meal and put their health on the line as they increase their risk of developing illnesses, diseases and even the possibility of death. The trick is how do we get change our lifestyle? Where do you begin? Dr. Axe teaches you in his book how to turn your life around with the tips, tools, strategies and techniques that are easy to incorporate in your life and very self-rewarding.
Dr. Axe not only discusses how to eat healthy, he shows you how to transform your health as you read this astonishing life changing book.
Dr. Axe's approach to the leaky gut helped me realize that WE control our bodies. We can change the way we feel by making productive lifestyle changes.
In addition, through reading this book I realize no matter what age you are you can transform your health. A life filled with good health, energy and strong mental health.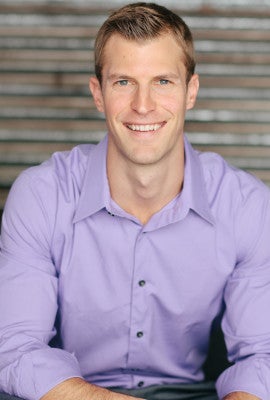 I highly recommend this book for anyone interested in improving their health. Dr. Axe's book is excitingly packed with outstanding advice, tools and techniques and I find eat dirt a rewarding, motivating, inspiring and an enjoyable read.
Related
Popular in the Community