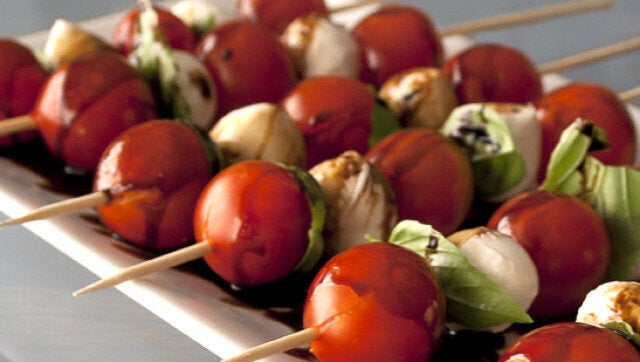 Just like New York and Tokyo, and several Italian cities, Rome now has its own Eataly store. In the post-industrial and newly revitalized neighborhood of Ostiense, a former train station has been turned into a temple for premium Italian food. "Cibi alti," literally "high quality food," is the motto for the company, which opened its first location in 2007 in Turin. The U.S. store was opened in 2010 in the New York City Flat Iron district, in partnership with Mario Batali and the Bastianich. The goal, as communicated on the Italian website, is to "take a new path in food distribution systems to promote the best artisanal products, drawing on keywords such as sustainability, responsibility and sharing." The selection of products and manufacturers relies on the guidance and the experience of Slow Food, the international organization that promotes "good, clean, and fair food."

The company aims to reach a wide variety of consumers. As stated in the US manifesto: "Our target audience is everybody. Whether you're here to buy a loaf of bread, prepare for a lavish dinner or sit down to enjoy a meal, we want this to be your place. We want you to be comfortable, happy, and enriched by every visit." This approach holds true also for the Rome store, with its sleek design and four floors that offer all kinds of food-related goods and activities, from grocery shopping to restaurants. Customers can stop for a pizza, a panino (the Italian equivalent of the sandwich), a piadina (similar to what people call panini in the U.S.), an ice cream, or sit down for larger meals that run the gamut from fried fish to dinners prepared by the most renowned Italian chefs. Tasting courses and cooking classes are also available, almost a necessity in Italy where many people, especially the younger generation, have lost touch with food preparation. As many shoppers would be hard pressed to identify the best season for a vegetable, its cooking methods, or even its freshness, Eataly recreates the experience of the market and forms a direct connection with food producers. For instance, beer is brewed on premises, and mozzarella is made all day long in a space with glass walls that allow shoppers to enjoy the process.
Eataly -- in Rome as in Turin -- is responding to the needs and interests of a growing segment of Italian consumers who are interested in all things food, reclaiming their traditions while exploring the possibilities of culinary cosmopolitanism that embraces ethnic cuisines and modernist gastronomy. Although they may require some help to identify good quality in food, these shoppers are ready to pay and willing to learn. They seem eager to make up for the interruption in the transmission of culinary knowledge that followed the fast economic development in the 1960s and the deep social and cultural changes that came with it. Women joined the work force, leaving little time or desire to cook and teach the younger generations. For decades, agricultural work was considered demeaning and backward, resulting in a decrease of plant varieties and the near extinction of the know-how for many artisanal food productions. As a result, it is not unusual for Italians to learn how to make some of the dishes they are familiar with from TV or magazines.
As scholar Rachel Black notes in her book Porta Palazzo: the Anthropology of an Italian Market, outdoor markets were threatened by the diffusion of supermarkets, hypermarkets and hard discounts. As shopping habits changed, many consumers disliked the excess of human contact, the noisy atmosphere and the necessity to interact with shoppers and sellers alike, all aspects that instead appealed to senior citizens. In recent years, however, Italians seem to have rediscovered markets as places to reaffirm their local identity and reconnect with their past. Farmers' markets are opening in many cities. Especially on Saturdays, young shoppers crowd stalls, haggle for better prices and discuss with sellers about varieties. Immigrants frequently manage or own stalls, selling Italian produce and their own traditional ingredients to a growingly multicultural clientele. Eataly channels elements of the outdoor market atmosphere in a clean and well-organized structure that wraps traditions in modernity, providing both shopping opportunities and entertainment. For many Romans, the store has become a destination not only to acquire their groceries, but also to spend time with friends in one of the eateries. Quality and marketing, convenience and leisure are packaged in a format that seems destined to success. Italian society is changing. It is only natural that food and its consumption change with it.
Popular in the Community