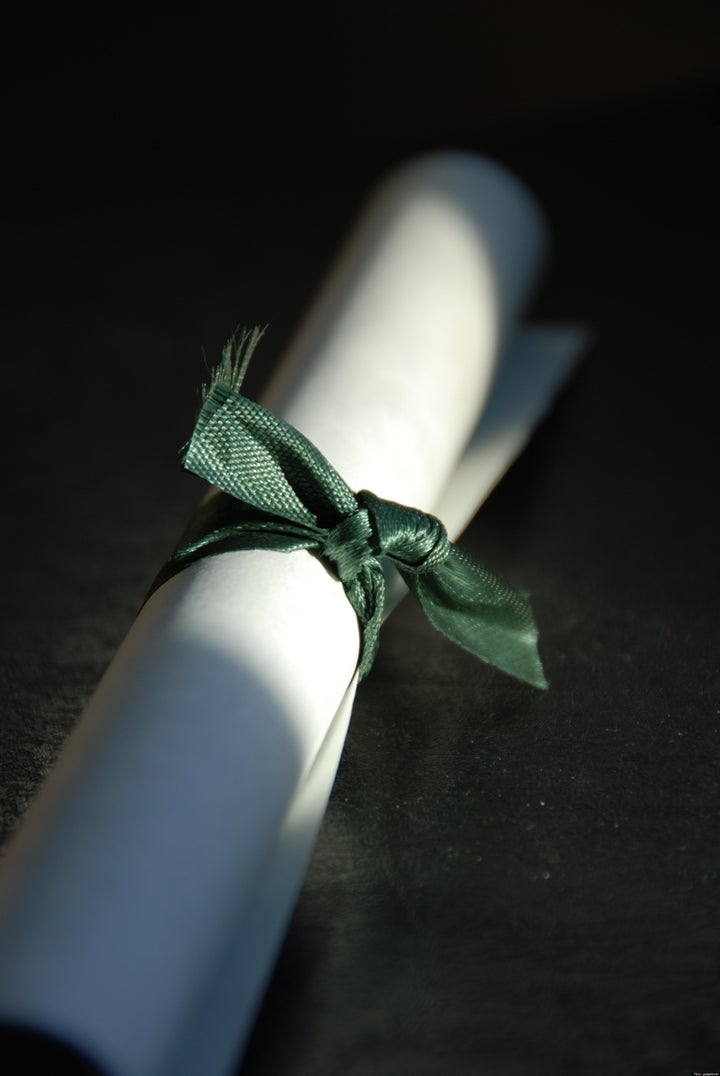 The Journal Courier reports:
The eBay sale is part stunt and part hopeful act of desperation that an "eccentric millionaire" will pick up the tab. Either way, the Indianapolis native is serious about kick-starting conversations on the worth of a college education and how it can be paid off.

"The universities are handing out too many degrees that have zero real-world application," Enlow said. "It seems to me, almost any major in the humanities or liberal arts will not gain you employment with a bachelor's degree."

eBay, however, determined that Enlow's auction violated its terms of service and removed it from its listings. In a letter to Enlow, the website stated that diplomas could not be sold "due to the sensitivity and nature of the item."
Enlow, who has a degree from Indiana University-Purdue University Indianapolis' School of Science, told the Journal Courier that he would not relist his diploma. "The dialogue has been started," he said. "What's done is done."
In response to the listing, a Purdue spokesperson said that no degree guarantees a job.
Enlow, who graduated in 2008, currently lives with his girlfriend in Florida and works as a substitute teacher.
What do you think of this stunt? Tell us below.
Popular in the Community