Legendary musician Eddie Van Halen died Tuesday at the age of 65 after undergoing treatment for cancer, according to a statement from his son.
The guitar icon was inducted into the Rock & Roll Hall of Fame in 2007 alongside Van Halen bandmates Michael Anthony, his brother Alex Van Halen, and David Lee Roth.
The group found rock stardom in the 1980s after their formation in Pasadena, California, in 1972, fueled by hits "Jump" and "Panama," and the 1978 classic "Runnin' With the Devil." Van Halen became one of the most popular and top-selling acts of the '80s, helping usher in an era of "guitar god" theatrics in rock 'n' roll.
"It's hard to imagine what rock & roll would sound like without Eddie Van Halen," Rolling Stone mused Tuesday after the news of his death. "Like Jimi Hendrix, Jimmy Page, and Eric Clapton before him, he single-handedly (or perhaps, in his case, double-handedly)" ― referring to a two-handed technique known as tapping ― "changed the vocabulary of guitar for a generation."
Van Halen also recorded a guitar solo for Michael Jackson's "Beat It" for free as a favor to producer Quincy Jones.
"I said to myself, 'Who is going to know that I played on this kid's record, right? Nobody's going to find out.' Wrong!" he recalled to CNN in 2012. "Big-time wrong. It ended up being Record of the Year."
Van Halen was diagnosed with mouth cancer in 2000 and had a third of his tongue removed, disclosing in a 2015 interview with Billboard that the cancer had spread to his esophagus.
While he acknowledged a past history of "smoking and doing a lot of drugs and a lot of everything," he speculated his guitar picks were ultimately to blame.
"I used metal picks ― they're brass and copper ― which I always held in my mouth, in the exact place where I got the tongue cancer," he said.
Former bandmate Sammy Hagar tweeted that he was "heartbroken and speechless" on Tuesday.
Kiss frontman Gene Simmons took the news hard Tuesday.
"My heart is broken," he tweeted. "Eddie was not only a Guitar God, but a genuinely beautiful soul. Rest in peace, Eddie!"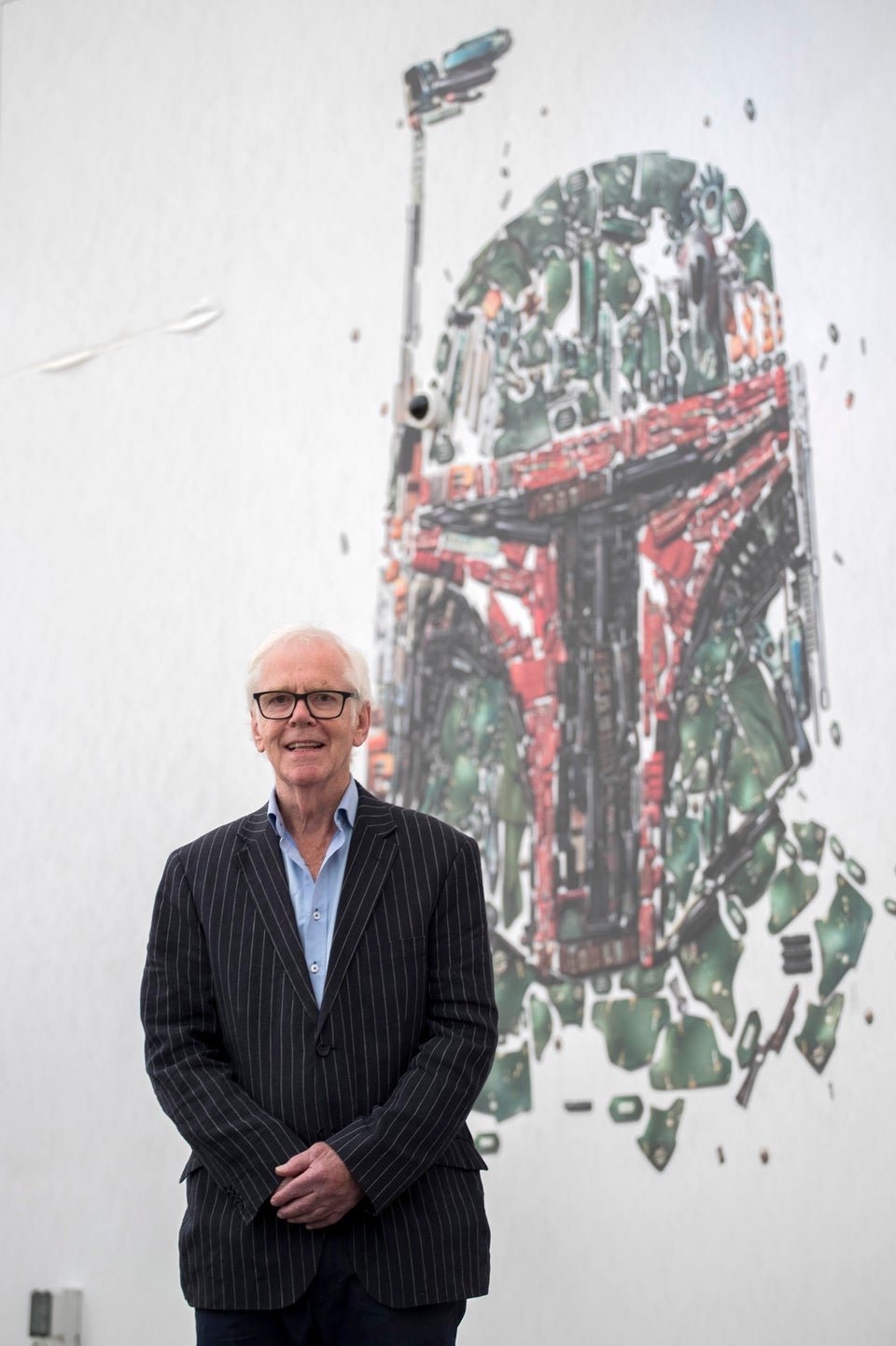 Entertainers We've Lost In 2020