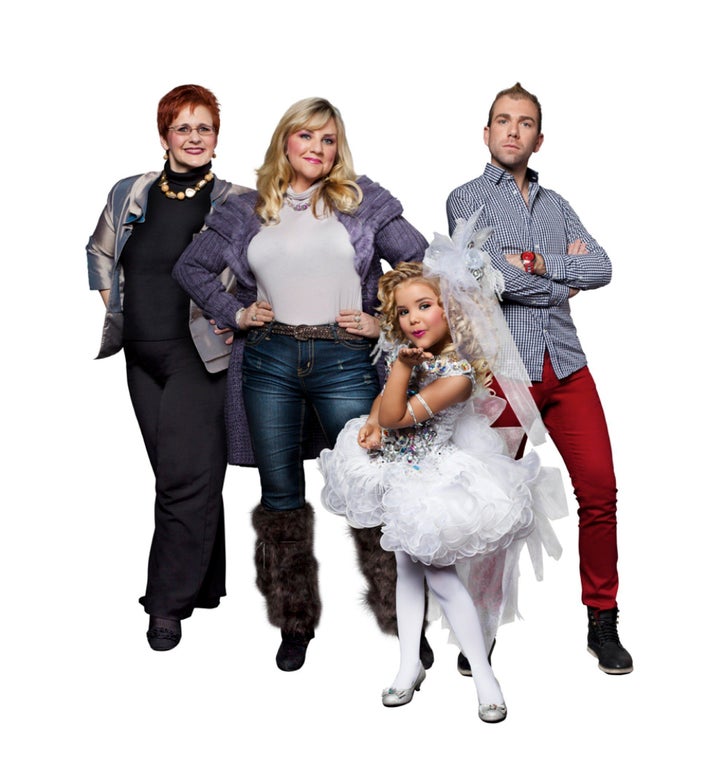 Eden Wood, the seven-year-old girl who had the pageant world petrified with her undefeated abilities to "rock the stage," is now getting even more time in the spotlight.
The former "Toddlers & Tiaras" (returns Wed., April 4 at 10 p.m. ET on TLC) star is heading to Logo for her own show "Eden's World," which will premiere Mon., April 16 at 10 p.m. ET. Wetpaint first reported in December that the then untitled show would follow Eden and her mom, manager and agent as they leave Arkansas behind for the Big Apple. But that's only half of the premise of "Eden's World."
The docu-series, consisting of eight 30-minute episodes, will have Eden and her mom Mickie sharing their pageant world secrets with a new crop of girls looking to take home some Ultimate Grand Supreme titles. Each week, Eden and Mickie will coach a pageant hopeful and her mother in small town America on how to sparkle, make eye contact with the judges and perfect the cupcake hand stance.
Of course, "Eden's World" will also document the retired pageant princess -- she stopped competing at six years old -- as she tries to succeed as an actress, singer and model in New York. Plus, she has homework to focus on as well. Thankfully, "The E Team" -- Mickie, Eden's manager Heather, her hair and makeup artist Fran and publicist Andrew -- is there to help her dreams come true.
"Eden's World" premieres Mon., April 16 at 10 p.m. ET on Logo.