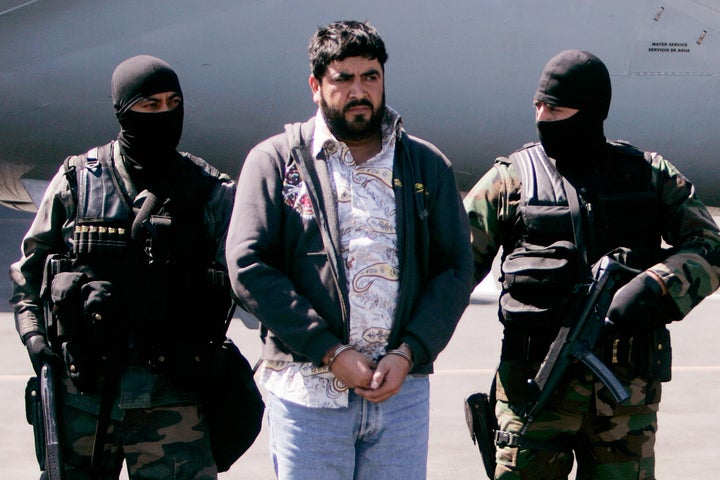 One of drug lord Joaquín "El Chapo" Guzmán Loera's biggest reputed rivals pleaded guilty to drug trafficking charges Tuesday in Washington, abruptly ending a case that was initially supposed to go to trial last week.
Alfredo Beltrán Leyva -- also known as "El Mochomo," or "The Fireant" -- admitted to conspiring to traffic cocaine, meth, heroin and marijuana into the United States.
"Yes, Your Honor, I helped my brother Arturo and I conspired with my brother Arturo," Beltrán Leyva said in court Tuesday, according to Mexican daily Reforma. He nevertheless denied belonging to the Beltrán Leyva cartel's leadership, the paper reported, saying "I was only a member of the organization."
The trafficking charges carry a mandatory minimum of 10 years in prison and a maximum life sentence. Beltrán Leyva's sentencing hearing is scheduled for June 6, according to his attorney, A. Eduardo Balarezo, and he remains in prison.
Prosecutors accused El Mochomo, 45, of running the Beltrán Leyva cartel, a criminal enterprise that was once a part of the Sinaloa cartel -- the largest drug-trafficking operation in the Americas.
Law enforcement officials on both sides of the border say Beltrán Leyva and his three brothers ran the cartel and worked as allies of Sinaloa cartel boss Guzmán -- before the two factions split violently, around the time Mexican soldiers arrested El Mochomo in 2008.
"For decades, Alfredo Beltran Leyva helped to lead one of the world's most notorious drug cartels, causing widespread violence and disrupting lives," U.S. Attorney General Loretta Lynch said in a press statement. "With this guilty plea, justice has been done, and Beltran Leyva will be held accountable for his crimes."
Prior to El Mochomo's guilty plea, Judge Richard Leon of the U.S. District Court for the District of Columbia had already postponed his trial, which was set for Feb. 16 in Washington.
In the past, Mexican cartel leaders who have pleaded guilty in U.S. courts have often re-emerged as key witnesses in new cases against other drug lords. Federal prosecutors planned to present several such witnesses if the Beltrán Leyva case went to trial, including Beltrán Leyva cartel enforcer Edgar "La Barbie" Valdez Villarreal, who pleaded guilty to drug trafficking and money laundering charges in Atlanta last month.
However, Balarezo said his client hadn't entered into such an agreement.
"After considering many personal and legal factors, my client decided to plead guilty to the indictment without an agreement with the government," he told The WorldPost in an email.
Nevertheless, Mike Vigil, a former head of international operations for the U.S. Drug Enforcement Administration who spent 13 years working in Mexico, said prosecutors likely hoped Beltrán Leyva would act as a witness against Guzmán if he's extradited to the United States. El Chapo faces charges for drug trafficking and other crimes in at least seven U.S. jurisdictions.
"I strongly suspect that he took a deal," Vigil said of Beltrán Leyva's guilty plea. "He's a big cartel leader himself. The government will trade up. They're not going to trade down. And the only one that's higher than him is El Chapo."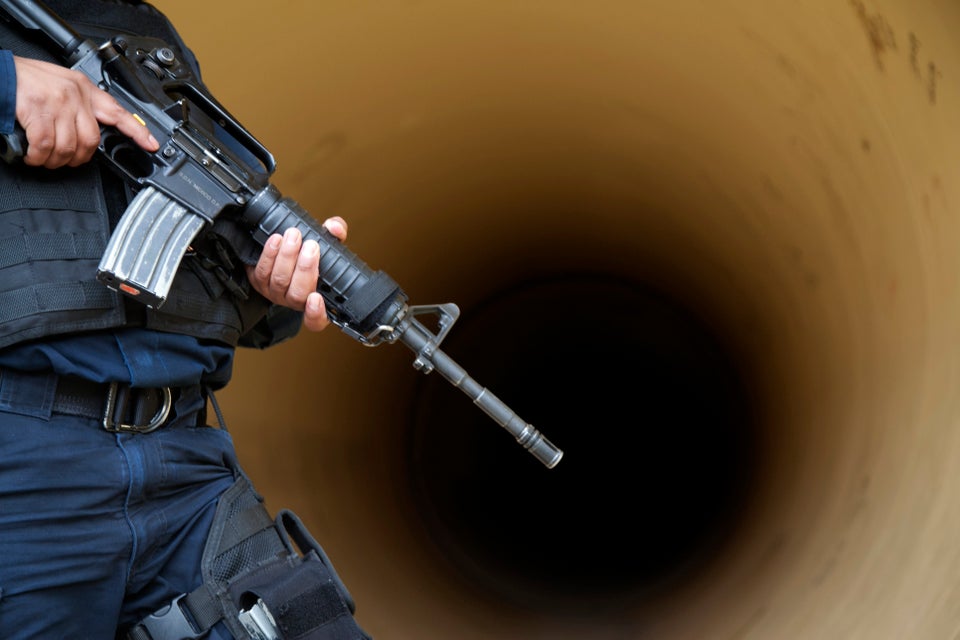 The Hunt For El Chapo
Related
Popular in the Community