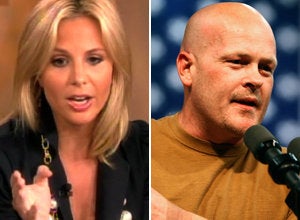 Elisabeth Hasselbeck disowned "Joe The Plumber" Thursday morning on "The View."
"I think this is an ignoramus statement," Hasselbeck said. "In that specified corner to which he had a life during this election, I was even a person who thought, you know what, power to Joe the Plumber at that point. Well, Joe the Plumber is not invited anywhere around me. "
Joy Behar promptly screamed, "Turning! Turning! Turning!" implying that Hasselbeck, a stalwart Republican, was turning into a Democrat.