The legislation, co-authored with six Democratic senators, prohibits credit checks in the hiring process.
In an MSNBC interview on Tuesday, Warren explained that outlawing credit score disclosure would allow potential employees to compete on their ability to do a job, not on their economic standing.
"People ought to be able to get out there and compete for a job based on whether or not they can do the job, not based on whether or not they can pay their bills or whether or not they've had a problem in the past: a divorce, a job loss, a death in the family, the kinds of things that cause people to have financial problems," Warren said.
Warren, a defender of the middle class, argued that mandatory credit score disclosure is one way "the game is rigged" in favor of the financially stable.
"This is a problem that hits hardworking families who are struggling to get back on their feet," Warren said. "It's not one that hits the rich and I think that's just wrong. It's how we fight for people who have been hit by one economic blow or another and are out there trying to compete in the job market and just want a level playing field."

Before You Go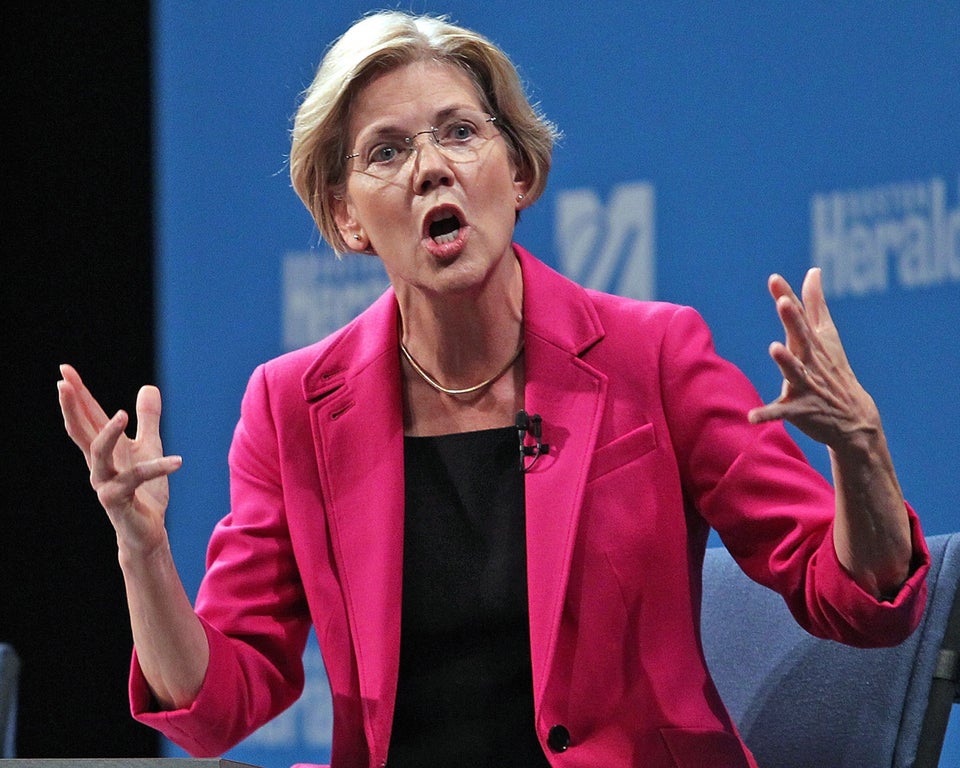 Elizabeth Warren Gets Intense
Popular in the Community