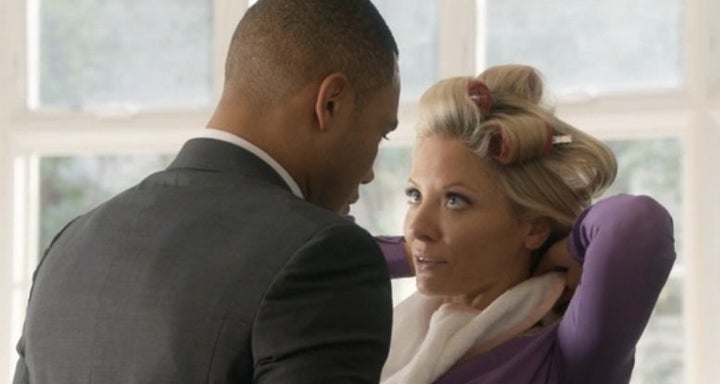 On the second episode in the first season of "Empire," the character Rhonda Lyon donned a "blow-job bib" before intercourse with her husband, Andre Lyon. The scene succeeded in shock value, causing outlets such as The Cut to write headlines of bemusement such as, "Was That a Blow-Job Bib on 'Empire' Last Night?"
During a Q&A in March tied to the Season 1 finale, show co-creator Lee Daniels said, "The bib moment is my favorite moment," and gave credit to writer Malcolm Spellman for being brave enough to pitch something so provocative for television. With the last "Empire" episode of 2015 airing Wednesday night, it's time to return to this early moment and finally learn what happened behind-the-scenes.
Actress Kaitlin Doubleday, who plays Rhonda, told The Huffington Post the story of how the moment came together on set, beginning by saying, "I had met with the writers room and we were talking about character and storylines. Lee was just giddy because he was like, 'We wrote something crazy for you today.'"
Doubleday was intrigued, but ended up forgetting about Daniels' statement until she showed up to shoot the episode and he told her, "I can't believe that Fox is letting us do it, but they are and you're going to wear a blow-job bib today." Her reaction: "What?!"
Part of the scene actually did get scaled back after filming, as the Lyons' cleaning lady was supposed to be prominently in the background of the shot instead of being there for a glimpse. "We were just going to go at it in front of her which is hysterical," Doubleday laughed.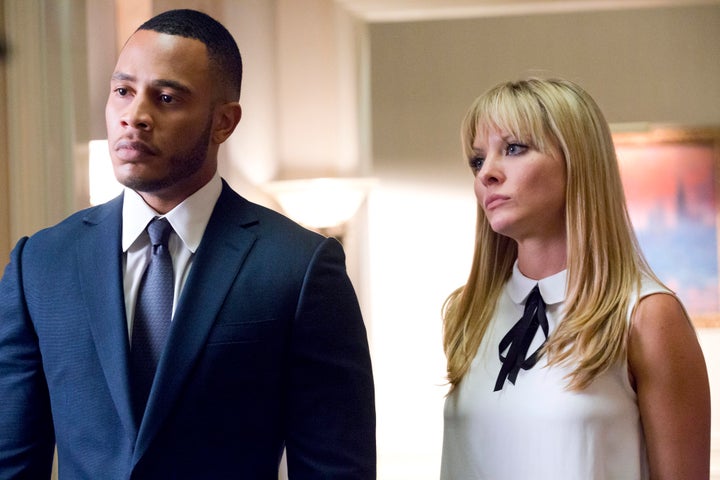 "Anything could happen on this show, that's the truth," Doubleday said, while responding to theories that Rhonda may be killed off. "There's no job security."
Despite the particularly crazy nature of the show, the cast members make sure to have bonding experiences together. For example, they spent Thanksgiving at Terrence Howard's penthouse for the last two years. And Doubleday actually shares a birthday -- July 19 -- with the actor who plays her on-screen husband, Trai Byers. Both actors' partners, along with actors from "Empire," threw them a joint surprise party this year. "The whole cast came" Doubleday recalled, "It was really sweet."
PHOTO GALLERY
Stars Before "Empire"
Calling all HuffPost superfans!
Sign up for membership to become a founding member and help shape HuffPost's next chapter