Hemingway liked cats but Pauline, to whom he was married, wanted peacocks. So they got peacocks for the yard ... The time when he had so many cats was when he lived in San Francisco de Paula, Cuba.
But, regardless of the timing of the cat issue, Hemingway could possibly be the only person ever to get away with this lifestyle choice without it impacting his rather impressive reputation. Nowadays, according to the Hemingway Home & Museum, a small group of felines roam the estate, some of whom can brag to their friends that they've descended from the alleged Hemingway cat.
The limestone home was originally built in the 1850's and was furnished by his second wife, Pauline. Notable features include gorgeous gardens, the first pool built in Key West and a fountain made out of a bar urinal. Though the home was emptied following his death, it is furnished with items appropriate to the period and Hemingway's taste.
Today, we raise a daiquiri to this literary legend. What was your favorite Hemingway book? (Mine's "A Moveable Feast.")
Related
Before You Go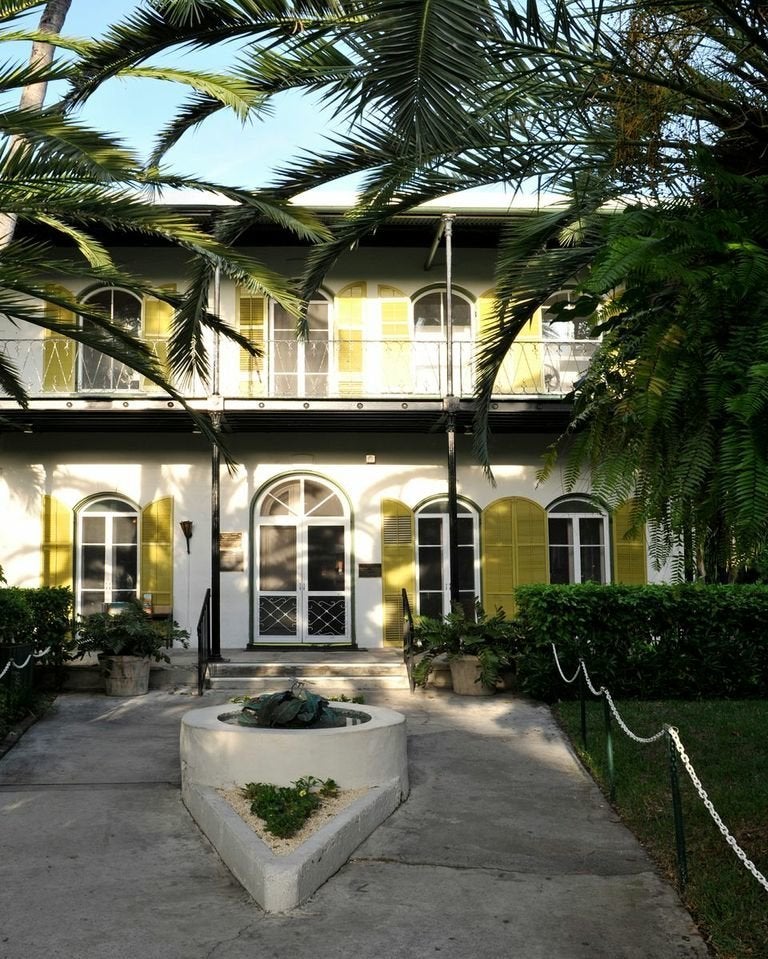 Ernest Hemingway's Home