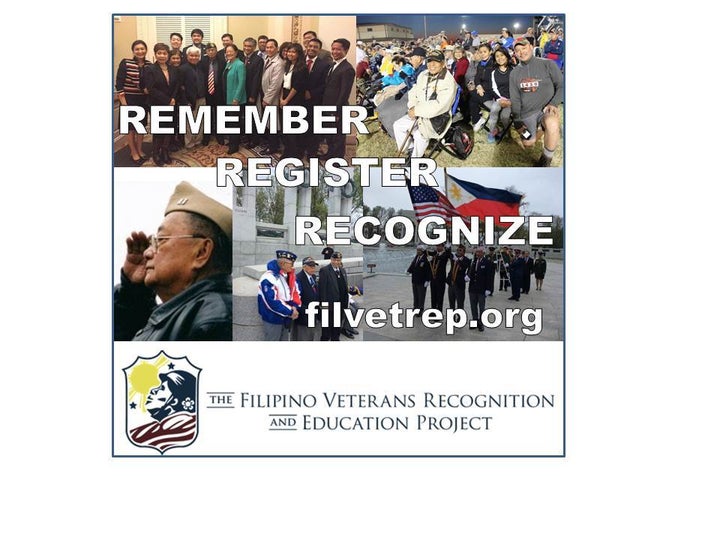 With October and Filipino American History Month approaching more quickly than we might want to admit as summer begins its exit strategy, the Filipino Veterans Recognition and Education Project (FilVetREP) is gearing up for an active Fall season. In working with policymakers and researchers in Washington, DC, we're ready to make some important announcements in the coming weeks about the Congressional Gold Medal and our work to both preserve and uplift the stories of Filipino WWII veterans.
This Thursday, we are holding a teleconference to make announcements for the community about the Congressional Gold Medal campaign. We hope you can join us.
Filipino Veterans Recognition and Education Project Campaign Update Teleconference
Dial-in: (712) 775-7031; Access Code: 516-565#
9pm Eastern
8pm Central
7pm Mountain
6pm Pacific
3pm Hawai'i
1) Remember: Updates about FilVetREP and our overall program, including our Education Program and our work to ensure the lasting legacy of our veterans;
2) Register: Updates about the Veterans Registry and how you can make sure the veterans in your family and community are included in our work and receive the medal their service has earned;
3) Recognize: Updates about our work in Washington, DC to make sure that our veterans get the recognition they deserve as the Congressional Gold Medal
Please share this information with your networks and interested community members. We're looking forward to talking with you.
Ben de Guzman is on the Executive Committee of the Filipino Veterans Recognition and Education Project. He has been working for and with Filipino WWIII veterans for twenty years and wouldn't trade that experience for four dragons.
Related
Popular in the Community