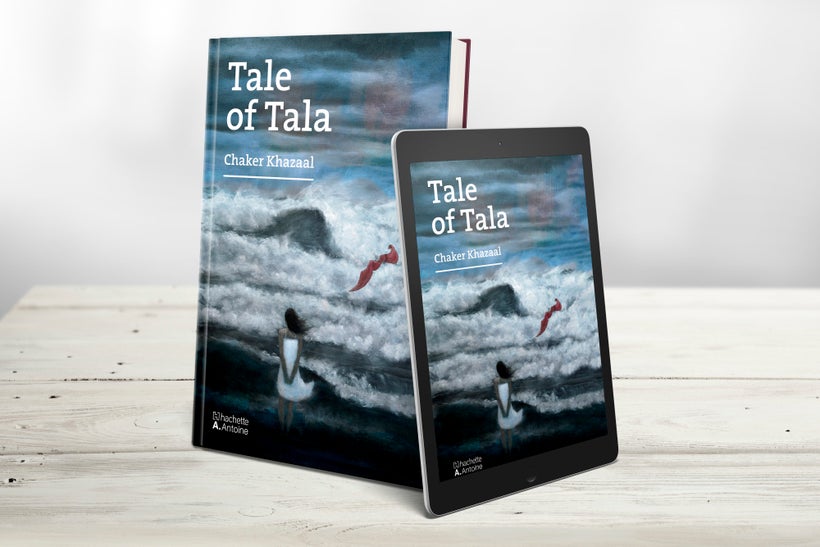 A Palestinian Refugee Prostitute. This is Chaker Khazaal's main character in his upcoming novel, Tale of Tala, set for release this September 28, the same day the author turns 30.
It is quite unusual to associate Palestine with prostitution, just two words that have not made it in literature or news headlines. In fact, a google search on related keywords will lead you to articles about sex work in Palestinian territories or camps, but will hardly lead you to any novel or film on the subject.
In Tale of Tala, Chaker Khazaal may be introducing Palestine's first prostitute, a character readers will relate to, sympathize with, and accompany on one hell of a plot.
It is indeed a tragic journey presented in this well written romantic thriller, the author's fourth novel after his Confessions of a War Child trilogy. Strong story, descriptive narrative, informative exciting plot, and interesting topic of choice!
I interviewed Khazaal to speak more on the plot, characters, and the message behind this sensitive topic.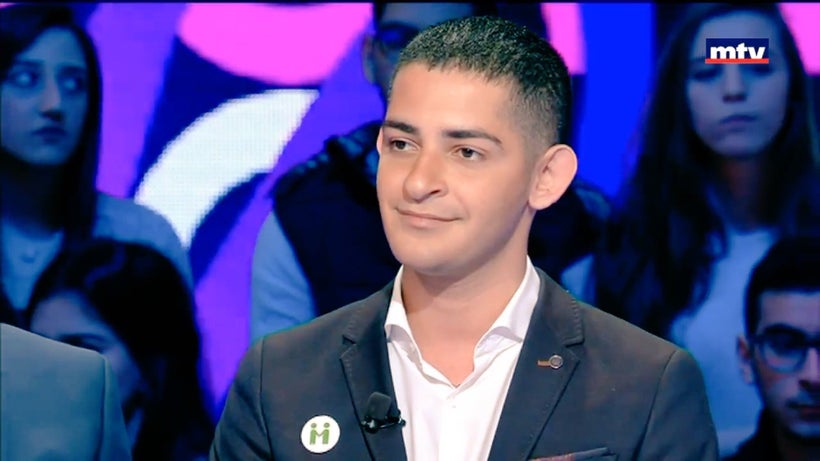 A Palestinian Prostitute? Why this topic?
Why not? We know prostitution happens everywhere, in every nation. There are events and circumstances that led Tala to become a prostitute. With the refugee crisis in the world today, human traffickers find desperate women and men who have lost everything in life and prey on them.
Many people commented on social media about your topic choice being "defamatory to your own people."
They have to yet read the novel, then I will respect and discuss their opinion. Tala, with her profession as a prostitute is not defamatory to anything or anyone. Tala is the outcome of harsh circumstances she had to live, similar situation to over 50 million people living in displacement today. No woman, or man, was born to be a prostitute. Circumstances and choices are to address, not to judge.
And why Palestinian when the original character this novel is based on is Syrian?
Palestinian, Syrian, Afghani, American... it is not about the nationality, it is about the human story. The original story is that of a Syrian refugee I interviewed back in 2015 in Slovenia. I changed the background from Syrian to Palestinian to remind people of the forgotten Palestinian refugees who, after 69 years of displacement, still need a solution. I quote from Tale of Tala, "The latest, freshest crisis either finds the most donors for its cause, or the existing funding, like in this case, gets reallocated."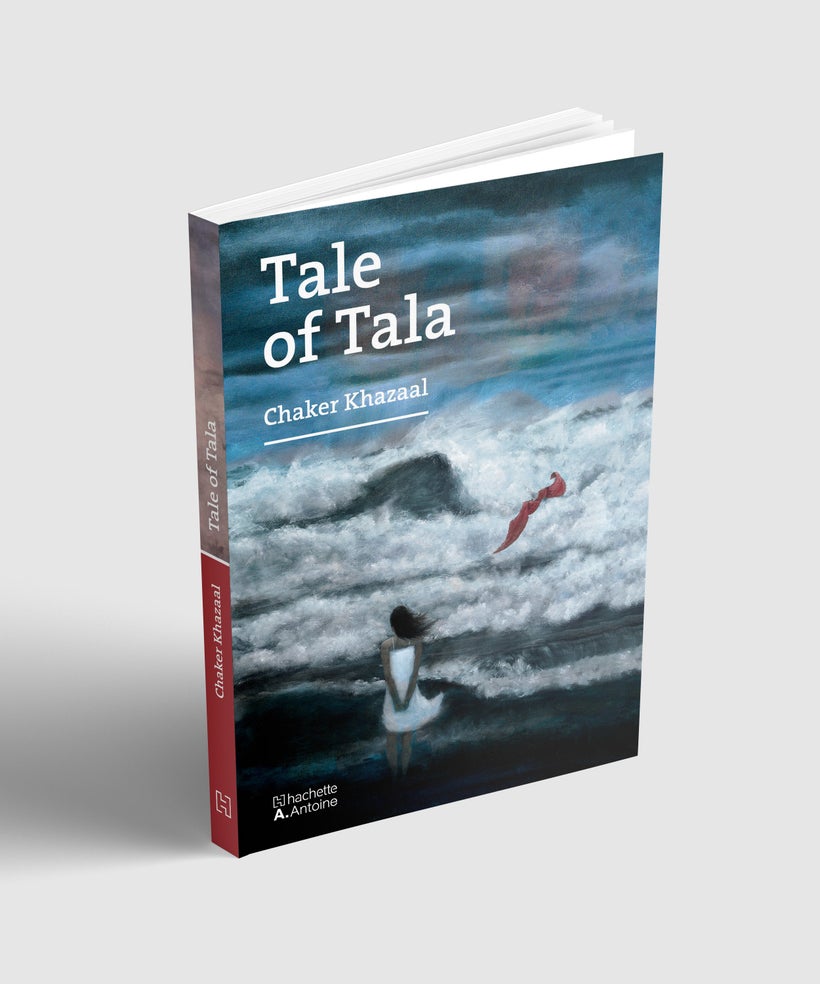 What is the solution in your opinion?
I encourage on immigration, where Palestinians can be sought after by the international community as per professional and demographic demands. This organized process can save many Palestinians, and refugees in general, from becoming a Tala. Today many refugees are taking dangerous routes to cross to safety, on the hope of an opportunity so they can live in dignity away from poverty, war, and conflict in general.
And Henry? An American writer who saves Tala. Who is Henry in real life? Is it you?
Henry is a fictional character I created. There's a lot of me in Henry, but not entirely. He is someone born to be a winner, and when on a mission, he will accomplish results. I think people will love Henry, despite at times hating him. I did, and I do miss Henry now since I stopped writing about him. [He laughs]
How much of the story is based on real events and how much is fiction?
Tala is based on a Syrian girl I met in Slovenia. I changed the story to fit in a romance-thriller narrative.
You buried the final manuscript in a valley in Jericho where you wrote the book from. Quite weird thing to do, no?
It is a personal ritual, and symbolic to me.
No. Again, it is a personal ritual.
How are the preparations for the September 28 release going?
Amazing. I am so lucky to be working with several companies and individuals that are fantastic. Hachette Antoine is a great publisher; Emile, Pascale, Rana, Rabih are so helpful and caring that the process is going so smooth. Also I could have not done this book without Al Carter (editor), Jeffrey Robinson (cover designer) and Matt Horner (e-book publisher). And then comes amazing friends who are helping out by organizing reading events in their cities.
Where will the book be launched?
In the spirit of UNGA, the book was launched in New York at several events that brought diplomats, artists, writers, etc. Then I will start the book tour from Egypt, UAE, Lebanon, and other countries. We are now working with key individuals who are organizing events.
What is the main message behind Tale of Tala?
There are several messages in Tale of Tala. You will find there is a theme about winning in life; sacrifices in love; but I mainly wanted to break the silence around human trafficking and other major issues refugees are facing in a love story that people will relate to. We all experience love, defeat, and conflict, whether living in New York, in Syria, Palestine, or any spot in the world. These are human experiences that bring us together.
Last but not least, is it true you are getting married?
I am getting married to Tale of Tala and our wedding is on September 28, the release date.
Tale of Tala will start being available in bookstores on September 28, 2017. You can also order the book on Amazon or download the e-book version on iTunes, Kindle, and other digital platforms.

Calling all HuffPost superfans!
Sign up for membership to become a founding member and help shape HuffPost's next chapter
This post was published on the now-closed HuffPost Contributor platform. Contributors control their own work and posted freely to our site. If you need to flag this entry as abusive,
send us an email
.