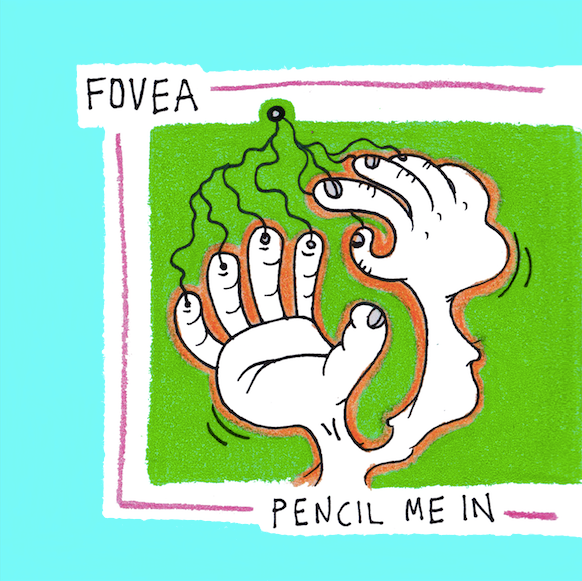 Today marks the premiere of new music by Fovea, called "Boss Boy." The song is from Fovea's forthcoming album Pencil Me In, slated to drop December 8, on Omad Records. The fovea, a small depression in the retina of the eye, is the location of visual acuity. It's the center of a person's field of vision, where the human eye perceives depth and detail.
Hailing from New York, New York, Fovea is made up of Steve Shaw on bass, guitar and vocals; Max Weigel on guitar, keyboards, electronics and vocals; Halley Furlong-Mitchell on keyboards, violin and vocals; and Jake DeNicola sits in the pocket.
Fovea's sound is definitely hard to pigeon-hole, including influences and elements of rock, pop, jazz, ambient, psychedelia, hip hop and classical. It's totally sui generis, without the usual frame of reference, comprising byzantine nuances and multifarious densities. According to Jake, "Our stuff is pretty involved, often with multiple changes and parts within a song. We definitely don't make it easy for listeners. We want to challenge you a bit."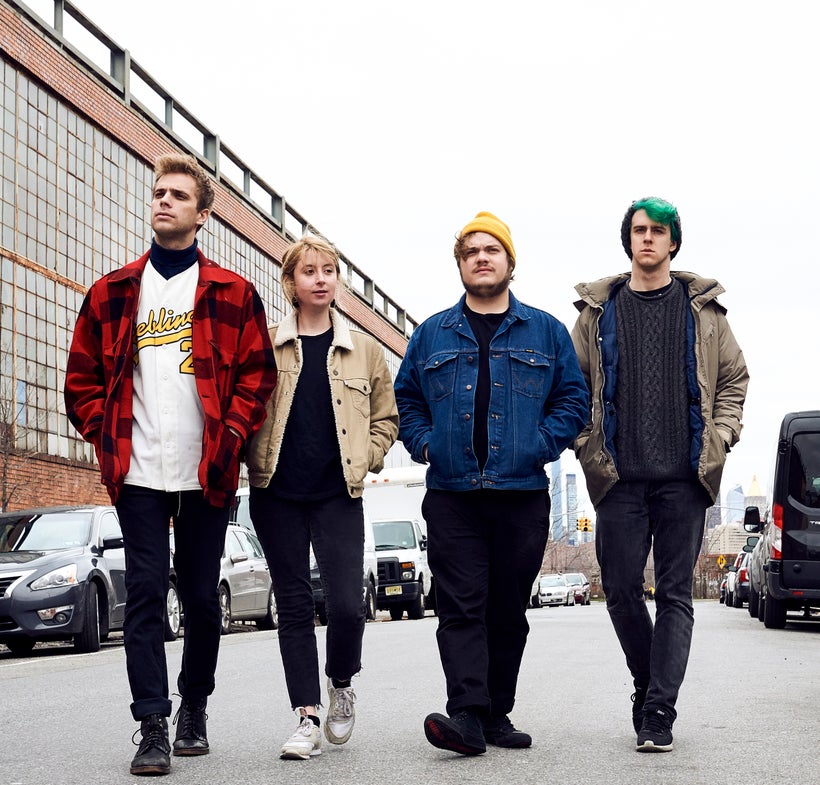 "Boss Boy" starts off with bursting synth effects, followed by evolving psychedelic synths resolving into a quavering synth underscored by deep colonizing emanations. The melody exudes flavors of hip hop amalgamated with a psychedelic prog rock/indie rock flow of sonic energy. Dreamy, filtered vocals glide and hover intensely above the music. The contrast of male and female vocals injects contradictory textures and tonal reflections. Murmuring, whispered background vocals imbue ghost-like ambient tension. Dirty guitars add a fuzzy distorted tang to the kaleidoscopic harmonic colors. As the tune culminates, the instrumental harmonies intersect, creating a thick wall of intoxicating sound.
Taken as a whole, "Boss Boy" comprises a sonic complexity that's at once hypercivilized, quixotic, austere, ascetic and viscous, and yet focused along a single axis. It lacks contemporary equivalence which is what makes it so contagiously good. I love it because of its freshness, innovation and imaginative ingenuity.
Fovea's unique creativity delivers stylish, cool music rife with an esthetically pleasing melody and a tantalizing, hypnotic rhythm. "Boss Boy" is excellent. If it's even remotely indicative of the rest of the music on Pencil Me In, the album should exceed expectations and become an instant benchmark against which genius and musical vision are measured.
REAL LIFE. REAL NEWS. REAL VOICES.
Help us tell more of the stories that matter from voices that too often remain unheard.
This post was published on the now-closed HuffPost Contributor platform. Contributors control their own work and posted freely to our site. If you need to flag this entry as abusive,
send us an email
.