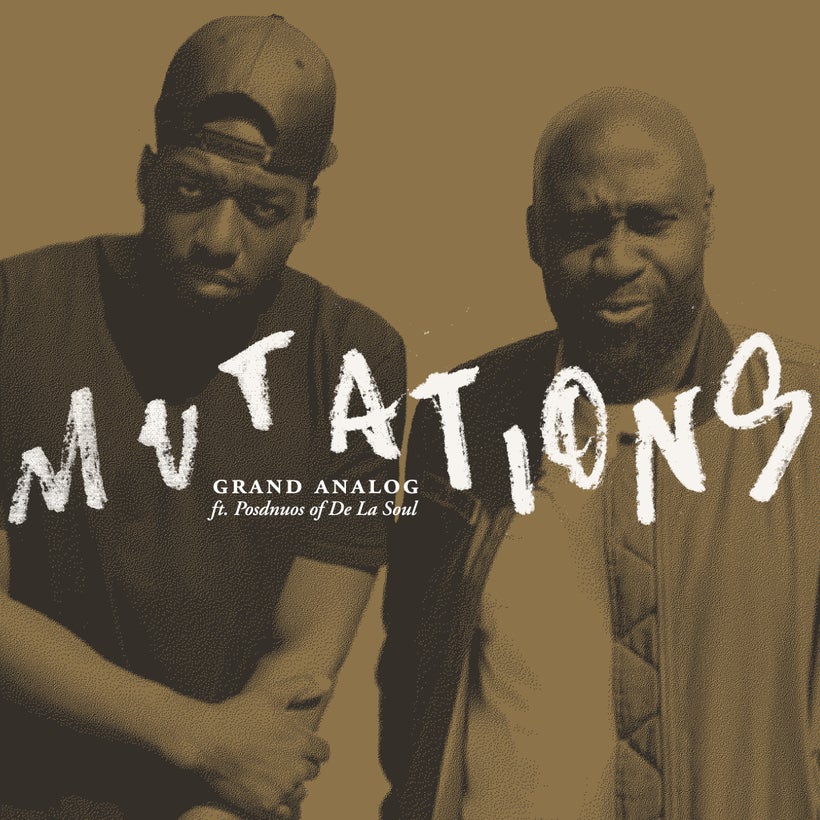 Grand Analog premieres a new single today, called "Mutations," featuring Posdnuos of De La Soul. The single is from Grand Analogs' forthcoming Survival EP, slated to drop January 26, 2018. Based in Toronto, Ontario, Canada, the band comprises Odario G. Williams, Warren Bray, Ofield K. Williams, Alister Johnson, TJ Garcia and Aubrey McGhee.
Grand Analog's sound fuses hip hop, dub, R&B, and soul into a mélange Odario Williams describes as "rap'n'roll, dub and soul." The band's previous albums, Calligraffiti, Metropolis Is Burning and Modern Thunder paraded a vast assortment of immersive sonic milieus ranging from top-heavy to fuzzy, but never sterile.
"Mutations" starts off with a warbling flute-like synth, thumping bassline and a crisp beat. The restrained hip hop melody rides the groove with the trilling butterfly synth floating in the backdrop. Burping horn accents add cool percussive harmonics contrasting against the luminous colors of the synth. Simple yet powerfully intoxicating, the pulsing rhythm vibrates your viscera, compelling you to get up and move like Gumby.
The rapping forms the highlight of the tune, utilizing straight-forward delivery, traces of West Coast funk rhythm and well-turned out rhymes. Posdnuos rides his rich voice along the groove, injecting double entendre-laden rhymes with smooth aplomb: "that's understanding microphone mathematics." Mirroring vocal harmonies provide touches of tonal sonority and depth.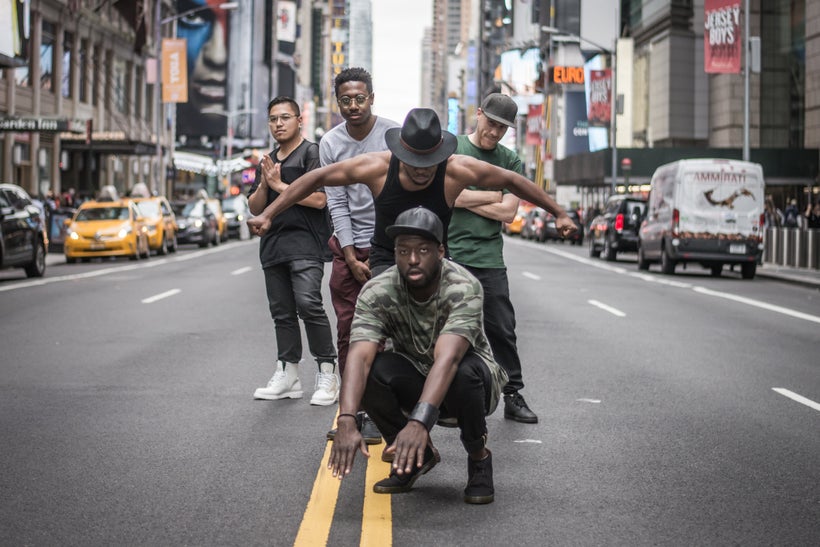 The lyrics of "Mutations" convey a singularly imaginative scope, coruscating with brilliant allusions and turns of phrase.
"Let me get into my zone / time, forever takes toll / explore roads I find gems in hidden scrolls / rock shows expose gold / we lay low / you can find me in the city eating sushi cold rolls time / heavy on my mind these days / I let hope float and ride these waves / no time for hiatus, kill time with kindness / dismantle my timeline and stimulate the paradigm / that's understanding microphone mathematics / rapping fanatic on that slow flow status dagnabbit / headphones and a snapback / the long walk home makes it harder to back track / that's how I get, that's just how I get / a lonely vagabond vibing with the sunset / yep – it don't stop 'til the finals / commit another foul just to get a timeout / I boom and I bang and I bang and I boom / this is the rhythm of a modern day blues / the world keeps turning (burning) / I'm going through changes (that's cool) / It's hard to define these days / I've got mountains to climb these days / So heavy on my mind these days / (Don't scandalize mine, I spent too much time)."
"Mutations" is outstanding, emanating a persuasive hip hop melody, stellar rapping and a pulsating rhythm thick on the bottom end. In short, "Mutations" is yazum! If it's indicative of what's coming from Grand Analog on Survival, then I can't wait for January 26.
REAL LIFE. REAL NEWS. REAL VOICES.
Help us tell more of the stories that matter from voices that too often remain unheard.
This post was published on the now-closed HuffPost Contributor platform. Contributors control their own work and posted freely to our site. If you need to flag this entry as abusive,
send us an email
.