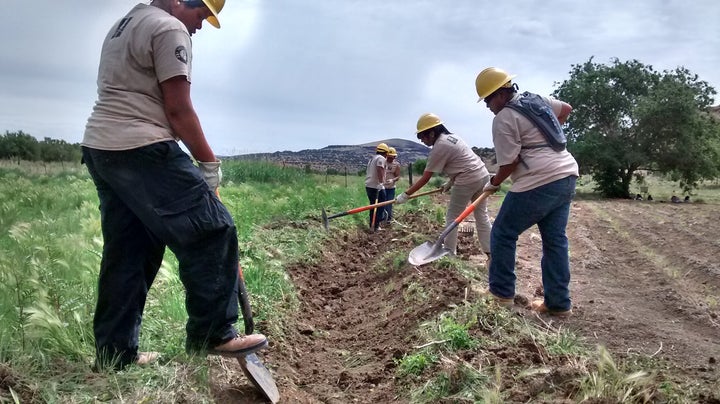 It's a sad but undeniable fact that where you are raised is a strong predictor of where you will end up in life. In the United States, only six percent of children from low-income families make it to the top of the income ladder. This truth goes against the American notion that anyone who works hard and plays by the rules can get ahead.
Fortunately, it's not too late to repair the path to the American Dream. A new report from Opportunity Nation lists policy recommendations our leaders can act upon to ensure that all ambitious young people, no matter where they live, have the chance to lead successful, productive lives. The document features Corps as a tool to help close the opportunity gap, but, for more reasons than that, The Corps Network proudly joins over 120 other signatories backing the "Our Opportunity Nation" report; we firmly believe the American Dream can be saved if businesses, nonprofits and government work together to make quality employment and education more accessible.
The Corps Network represents over 135 nonprofit and state-run Corps across the country. Corps are comprehensive youth development programs that engage diverse young adults and recent veterans in service projects that address environmental and community needs. In exchange for their service, Corpsmembers receive a stipend and an education award or scholarship. Additionally, many Corps provide Corpsmembers with access to counseling, education and workforce development services and wraparound support (like transportation assistance and childcare).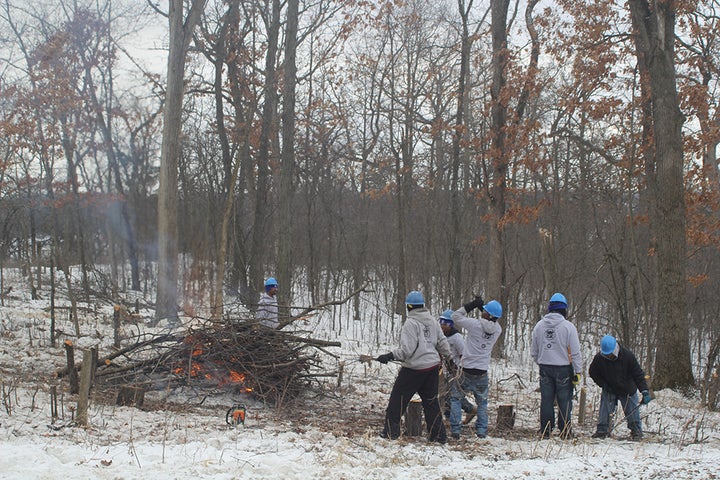 Many Corps are based in under-resourced urban and rural communities. Some Corps are part of The Corps Network's Opportunity Youth Service Initiative (OYSI), an AmeriCorps-funded program that specifically engages disadvantaged youth in environmental service and education. The young adults who enroll in these Corps are impoverished, unemployed or underemployed. Some have struggled to stay in school or pay for school. Some have a history with the justice system. It is obvious to anyone who spends time with these young adults that they are smart, hardworking and full of potential. Many "at-risk" youth fall off track not because of a lack of personal determination, but because their neighborhoods simply do not offer access to quality jobs and education. This is where Corps come in.
National service opportunities, like those Corps provide, are a way for young people to gain agency in their communities and lives. Many young people from poor towns and neighborhoods are accustomed to hearing about all the problems in their communities; through Corps, they can be a part of fixing these problems.
Corpsmembers turn abandoned lots into green spaces; grow fresh produce in food deserts; install retrofits to make their neighbors' homes more resource efficient; restore trails, waterways, ecosystems and other infrastructure in parks. Service programs address pressing issues while helping their participants realize their own potential.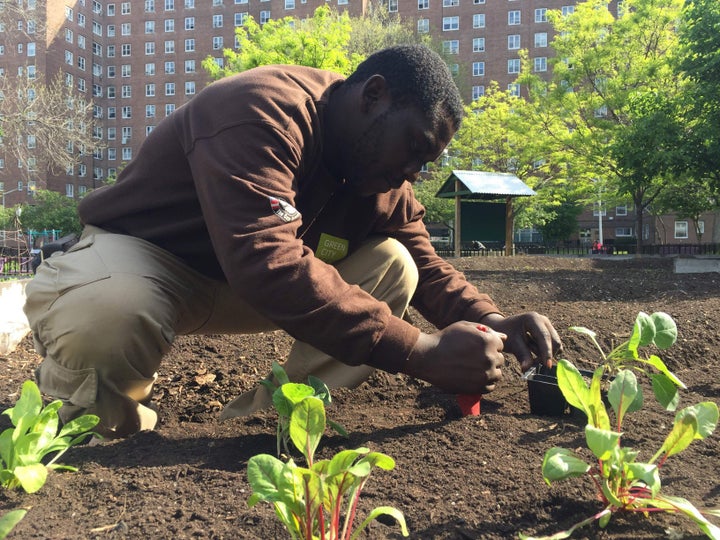 In addition to developing a sense of community engagement, Corpsmembers gain hands-on job experience and make professional connections. Corps help their participants earn certifications in a range of growing fields like energy efficiency and habitat restoration. Beyond learning and honing new hard skills, Corpsmembers become adept team players, leaders and communicators; they develop the vital soft skills to succeed in any workplace. Additionally, some Corps operate or partner with charter schools to help Corpsmembers finish their high school requirements and prepare for postsecondary opportunities.
As profiled in "Our Opportunity Nation," Timothy Gunn is one young person who turned his life around with the help of a Corps. Upon his release from prison, Tim enrolled as an AmeriCorps member with The Sustainability Institute, an organization in Charleston, SC that performs energy audits and upgrades on low-income homes. Tim gained the skills and certifications to become a professional energy auditor and had the chance to help those in need save money on their utility bills. There are few options for a young man with a record, but the Corps gave Tim mentors, structure and the chance to build a solid résumé. He now operates his own business, mentors youth and represents The Corps Network through Opportunity Youth United.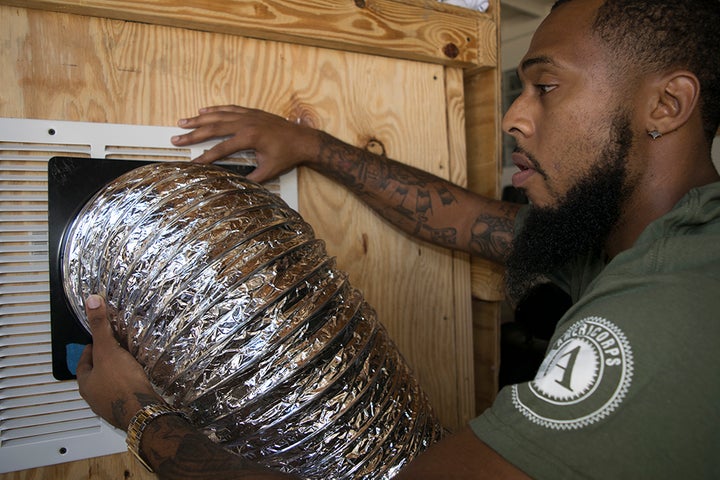 By empowering young people and putting them on the path to careers, Corps play a role in closing the opportunity gap. But Corps are just part of the solution, and we certainly don't pretend to have all the answers. At The Corps Network's conference in February 2017, we will explore the theme "Moving Forward Together: Promoting Racial, Environmental and Community Equity." Corps have a view into the struggles of today's youth; this conference will be a chance for the Corps community to reflect on inequalities in our communities, think about how we address them, share best practices, and uncover any lingering biases or injustices in our work. We recognize that the judgement of even those with good intentions can be clouded by implicit biases.
It's important that we all work hard to meet the goals presented in "Our Opportunity Nation." Our country cannot afford to let millions of young people fail to meet their full potential simply because they live in the wrong zip code. Every young adult who falls through the cracks because of a lack of access to schools and jobs is a tragedy and a missed opportunity.
Related
Popular in the Community