Among modern travelers, hotels are gradually losing their appeal.
The data suggest that people (especially millennials) increasingly favor short-term rental accommodations because they provide unique, localized experiences that are differentiated from the cookie-cutter approach long favored by hotels.
Many brands are working to capitalize on this demand. But none are doing it quite like AvantStay.
The startup is working to supply modern travelers not only with the unique, experiential accommodations they crave but also with a consistently upscale experience. In the process, they're looking to combine the best of hotels and short-term rentals: Guests at AvantStay properties can expect consistency in the amenities they're offered, a setting featuring unique style and design elements, and high-tech features that ensure the highest level of convenience.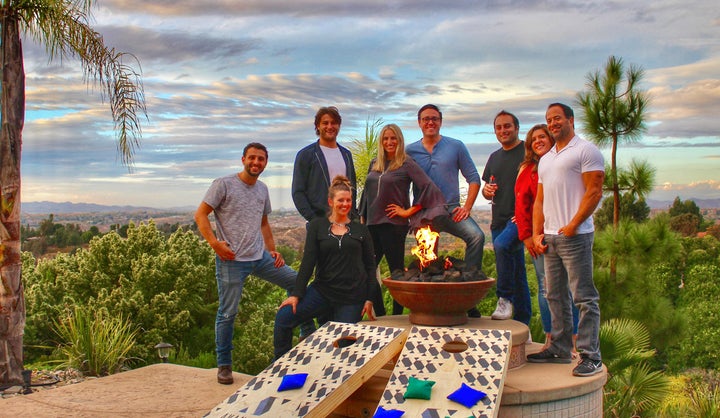 It's a new take on experiential accommodations, and so far AvantStay is earning rave reviews. Here's a peek into the making of AvantStay accommodations.
The Tension Between Uniqueness and Quality
"People [are] spending more money on travel and experiences," says AvantStay Founder Sean Breuner. "A lot of this is driven by the proliferation of social media. People are taking a 'look at what I'm doing' approach to life versus 'look at what I'm wearing' or 'look at what I have'. They're much more interested in having a great experience than buying a luxury good. Experience is the new luxury."
The thirst for travel and the concomitant quest for Instagrammable experiences helps explain why the short-term rental market has expanded so quickly, says Breuner.
There's just one problem: Guests who book through major short-term rental sites are always, to some extent, rolling the dice. Some rentals may come equipped with clean towels, strong Wi-Fi, essential toiletries, and various forms of entertainment, while others may not offer much more than half a roll of toilet paper. Travelers may show up to a short-term rental craving a vacation worthy of sharing on social media, only to find themselves running out to the local gas station in search of shampoo.
While some people may bemoan the lack of consistency in the conventional short-term rental market and get on with their days, Breuner—who has a background in real estate, finance, and technology—spotted an opportunity. What if he could deliver the differentiated travel experience craved by short-term renters and provide them with a consistently upscale experience? That's exactly what he's set out to do with AvantStay.
The Making of Avant (Garde) Accommodations
To date, AvantStay has acquired approximately 50 properties across seven markets via long-term lease. They spruce up the properties and utilize automation technology to ensure the properties are kept in immaculate condition and will supply visitors with everything they need for an exceptional stay.
The team starts by crunching data to identify the most desirable neighborhoods for travelers seeking local experiences. "It's all about capturing how millennials want to travel and where they want to stay," says Breuner. "The location of these assets can actually be better than hotels, because they're in areas where hotels aren't able to get to. You can have even further differentiation."
Then the team brings in professional design and furnishing companies—and even the occasional installation artist—to ensure the properties are stylistically advanced and create differentiated accommodations truly worthy of Instagram.
Next, the team sets about ensuring the properties are immaculately kept with the help of automated portals, which enable hospitality, repairs, seand maintenance teams to work in concert and deliver the comforts, cleanliness, and quality of an upscale hotel experience.
Upon arrival, guests will discover the HVAC system has already been programmed to a comfortable temperature, hot tubs and spas are warmed up and ready to go, Amazon Echos are programmed with security features and recommendations for local restaurants and activities, and everything necessary for a stellar experience (from cornhole to chess sets to floaties for small children) is already on the property. Guests can also use their mobile phones to deliver anything they'd be used to getting at a hotel.
"We automate this great experience without guests having to think," says Breuner. "We want to set up the properties for business travelers or large families vacationing (from grandparents down to children) to have a good time. [Guests are] getting a great differentiated experience, and they're also getting delivered these upscale luxurious hotel comforts… You walk into a property where everything is setup to have a great stay the moment you arrive."
Baking a Traveler's Mindset Into the Company Culture
To ensure his team is able to anticipate guests' needs, Breuner requires every employee to stay at a short-term rental (paid for by the company) at least every six months.
"It's a mandate people love," he says. "We want [team members] to understand how people are experiencing travel and be able to incorporate that and have sensitivities toward others when they're traveling in our homes."
Collectively, the team has traveled to more than 80 countries and counting. In the process, they've come to believe authenticity and quality should be the defining characteristics of any short-term stay.
"It's all about authenticity here," says Breuner. "You can drive a lot of traffic to short-term rentals with flashy photos, but ultimately you need to delivery authenticity to have something that's sustainable."
Breuner believes his team's focus on authenticity and quality—combined with their skills at the intersection of technology, art, and real estate—will enable them to build "a revolutionary hospitality brand." His ultimate goal is for AvantStay to become synonymous with short-term rentals in the same way Starwood and Marriott are synonymous with hotels. He plans to do it by giving modern travelers exactly what they want.
Related
Popular in the Community