 * Lawsuit claims U.S. agencies failed to issue timely regulations
* FDA argues it cannot meet some deadlines because of enormous task (Adds quote from Center for Food Safety)
Dec 3 (Reuters) - Creating new rules for food safety is too complex a task to be completed quickly and a lawsuit seeking to compel government action should be dismissed, according to the U.S. Food and Drug Administration.
The FDA said that although it was behind schedule in modernizing food safety regulations as set out in a law signed in January 2011, the agency's broad role in regulating a $450 billion domestic and imported food business requires additional time.
"The enormity and scope of the task given to FDA cannot be overstated," the FDA said in a motion filed Friday in U.S. District Court for the Northern District of California.
The motion comes in response to a lawsuit filed in August by the Center for Food Safety and the Center for Environmental Health, both non-profit public interest advocacy groups.
The groups allege the FDA is failing to implement and enforce the Food Safety Modernization Act, which is aimed at preventing food-borne illnesses that cause thousands of deaths each year.
The groups allege that government officials have repeatedly missed mandatory deadlines for issuing final regulations required by the law, and asked the court to order officials at both the FDA and the Office of Management and Budget to start enforcing the law.
About 3,000 deaths are caused by food-borne illnesses and about 48 million people, or one in six Americans, get sick from food contamination every year, according to the Centers for Disease Control and Prevention.
Last year's law was the first food safety overhaul in more than 70 years for the United States. The rules would establish standards for possible sources of contamination of fresh fruits and vegetables and make importers responsible for the safety of food they import. They would also force food companies to identify possible causes of contamination and specify actions to prevent them.
According to the lawsuit, FDA has failed to meet hundreds of deadlines established by the law, seven of which require promulgation of major food safety regulations.
But in its motion to dismiss the lawsuit, the FDA said its decisions regarding enforcement actions are not subject to judicial review. It also said it had not "unreasonably delayed" promulgation of regulations.
"FDA has devoted enormous effort and resources to developing the novel and complex regulations," the agency said.
"Although FDA has been unable to meet the aggressive statutory timelines ... there is no indication that Congress believed that strict adherence to those timetables is more important than careful consideration and development of these complex regulations..." the agency said.
George Kimbrell, senior attorney for the Center for Food Safety, said the FDA is breaking the law and public health needs require swift action.
"They are not disputing that they missed the deadlines Congress set. They are just arguing those deadlines essentially don't matter," Kimbrell said. "In addition to being wrong as a matter of law, FDA's foot-dragging excuse that 'it's too hard' is misdirected and weak. We didn't set the deadlines - Congress did." (Reporting by Carey Gillam in Kansas City; Editing by Kenneth Barry and Maureen Bavdek)

Related
Before You Go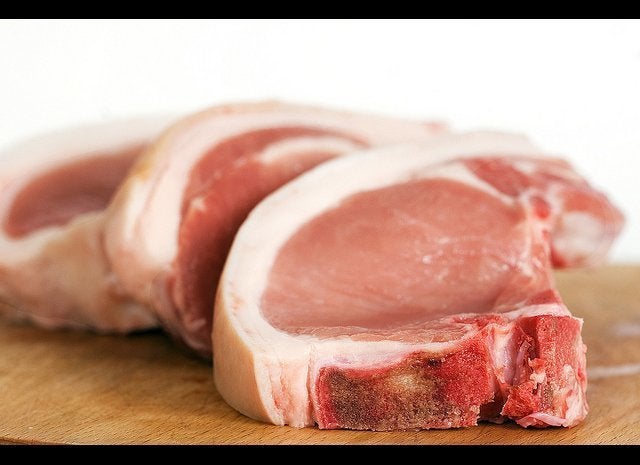 Kinds Of Food Poisoning You Should Know About (And Avoid)