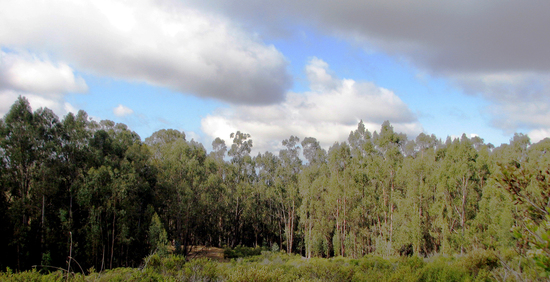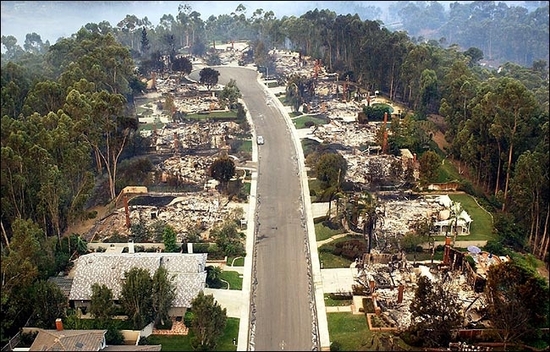 The Scripps Ranch Fire of 2003 burned 150 homes but none of the Eucalyptus abutting those homes.
The U.S. Forest Service objected, saying it would "increase the probability of [fire] ignition over current conditions" because "removal of the overstory trees can introduce changes to the environment which increase fire behavior in undesirable ways."
The U.S. Fire Administration Technical Report on the 1991 Fire led to the conclusion that removal of the trees would lead to growth of highly flammable brush species, noting that "brush fuel types played a significant role in the progression of the fire" and that brushland made up "a large portion of the available fuel."
The Environmental Protection Agency stated that it is predicated on "extensive use of herbicides" and "risks posed to human health and the environment from that use." It went on to express concern about the "potential impacts of climate change," including "the length and severity of the fire season."
FEMA itself admitted that the plan would result in "unavoidable adverse impacts ... to vegetation, wildlife and habitats, protected species, soils, water quality, aesthetics, community character, human health and safety, recreation, and noise."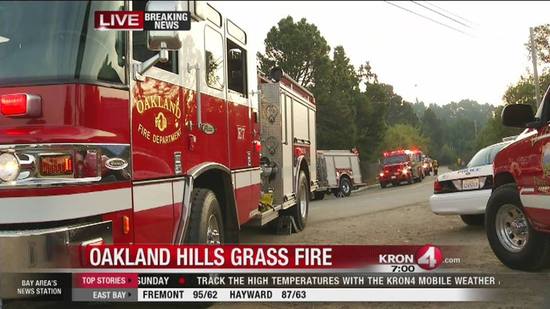 But you would not know any of this by reading Bay Area newspapers, watching Bay Area television news programs, listening to local radio stations, reading local magazines, or hearing Bay Area politicians. These are discussions those who oppose this plan tried to engage in with the Mayor, the Oakland City Council, the media and even plan supporters in order to find a compromise, but were rebuffed. Instead, the "need" for deforestation and herbicide use was deemed "self-evident" and opponents were labeled as indifferent to public safety who debased the memory of those who died in the 1991 Firestorm.
In the absence of public discussion about the expertly substantiated criticism that the plan would have increased rather than reduced fire risk, exposed citizens to huge amounts of dangerous chemicals, released over 17,000 metric tons of greenhouse gases into our environment, poisoned and displaced wildlife, radically altered the appearance of our parks, threatened homeowners values by degrading the aesthetics upon which those values depended, eliminated erosion control for hillside homes, and caused a variety of other harms, the public was denied information that would have allowed them to make a sound and informed choice. This troubling bias does not honor the memory of those who died in that tragic fire 25 years ago; it shames it. Their loss should have served to embolden our resolve to prevent a recurrence of their tragedy through rigorous public debate, rather than hobbled us with emotionally charged rhetoric that stifled discussion before it was allowed to begin and threatened to turn the response to that fire into the root cause of yet another disaster.
For while opponents sought to elevate the discussion on this plan to prevent a future tragedy, local media, politicians, and supporters proved themselves incapable of moving beyond a narrative that was so sensationalist and even after more than two decades, so raw, that the abandonment of caution, reason, and critical analysis were paradoxically and counterproductively portrayed as the moral high ground. It left opponents no choice but to force the discussion in a court of law, a point of view that ultimately prevailed with FEMA. Whether the Mayor, City Council, deforestation advocates, and Bay Area media outlets learn from their failings going forward remains to be seen. But one thing is abundantly clear. If the result of the lawsuit proves anything, it proves opponents of deforestation and poisoning were right.

Jennifer Winograd contributed to this article.
Popular in the Community