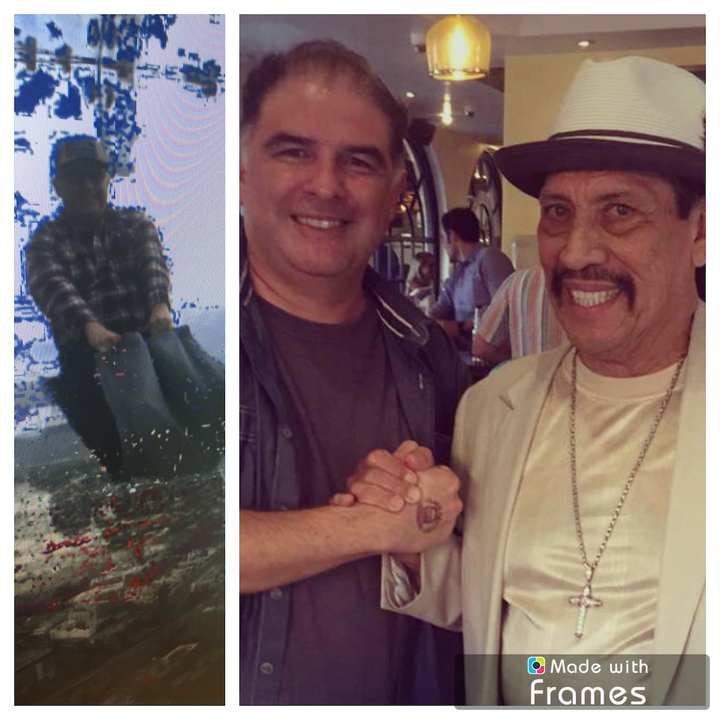 Looking back at 2017, there were plenty of fine meals and liberating libations had. From a truffle pizza at Serafina to rich cannoli to decadent noodles, I relished trying new restaurants and bars, as well as revisiting venerable favorites. Along the way, a few special meals stood out among the pack. This is just me looking back so there's no real ranking among these favorites.
AINOKO…YES, MEXICAN OMAKASE IS A REAL THING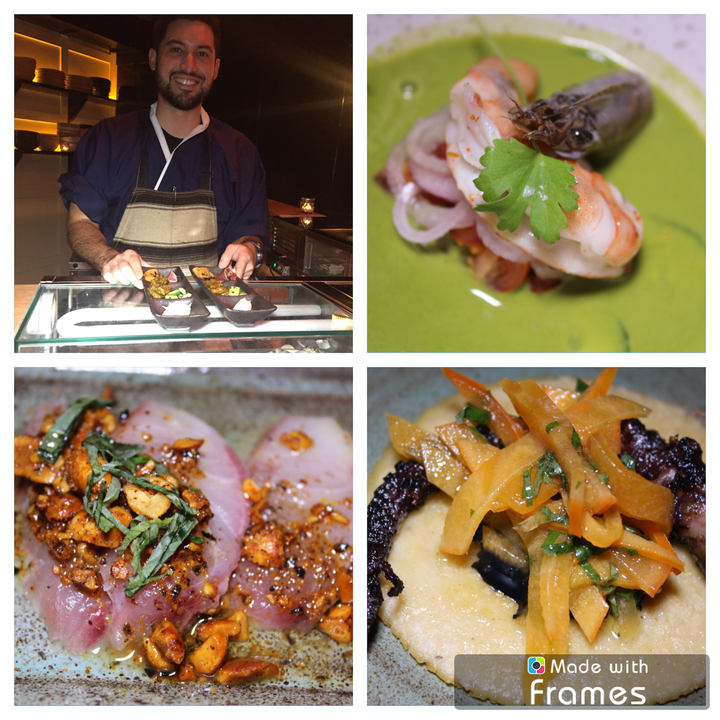 Chef John-Carlos Kuramoto completely impressed me with Ainoko, his intimate Mexican Omakase bar inside Petite Taqueria where Mexican and Japanese cuisines magically merge to create dynamic delicacies.
"Ainoko is an exploratory tasting menu bringing multiple elements of flavors together creating this unique tasting menu we call Ainoko—halfbreed," says Chef John-Carlos who is of Mexican-Japanese decent.
Dinner at Ainoko consists of ten to 13 courses, which can include tacos, tostadas and tortas—basic Mexican dishes using Japanese and Mexican ingredients while incorporating French technique. This melting pot dinner starts at $85 per person for ten courses. Among my favorite course was the Charred White Corn Soup, which was out of this world good. The Pork Toro & Garbanzo Taco along with the A5 Japanese Wagyu Taco were favorites as well.
'OH MY GOD' OMAKASE AT TAO LA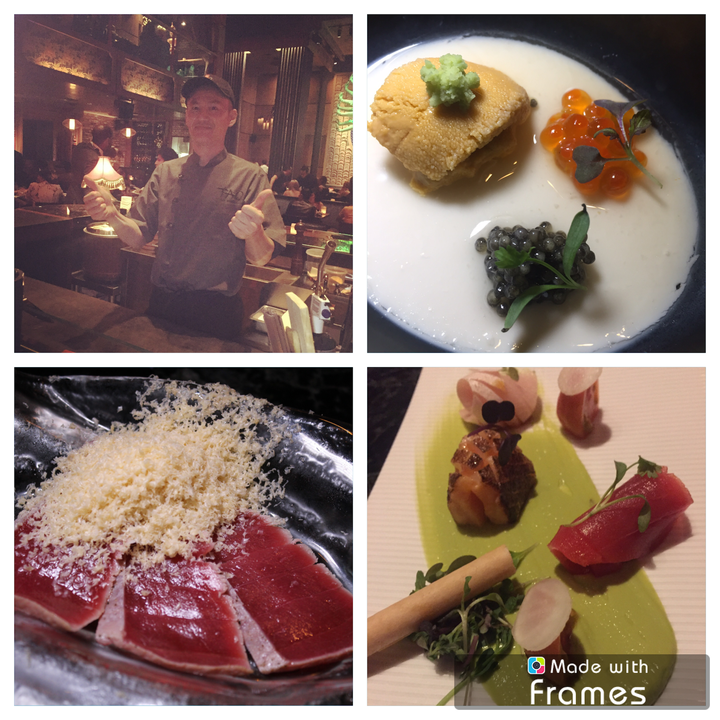 2017 could have easily been the battle of Omakase for supremacy of my heart as Chef John-Carlos Kuramoto went way out of the box with his Mexican-Japanese take on classic Omakase, while Chef Jun Hiroshima of TAO LA went Old School and created a wondering Omakase dining experience at his intimate sushi bar inside the madhouse that is TAO LA.
Standout courses included a gorgeous assortment of blue fin tuna, salmon, yellowtail, and spicy tuna hand roll to start dinner, along with Uni with wasabi, salmon roe, and caviar, as well as tuna with foie gras, Chef's classic Tuna Pringle with truffle aioli on a wonton chip, and A5 marble beef and lobster.
Each course seemed to build on itself resulting in a long and supremely satisfying dinner. This was one of those nights where dinner wasn't just a meal, instead it was an experience to be relished, savored and fondly remembered.
INTRO…2017 TEASES WHAT'S IN STORE FOR 2018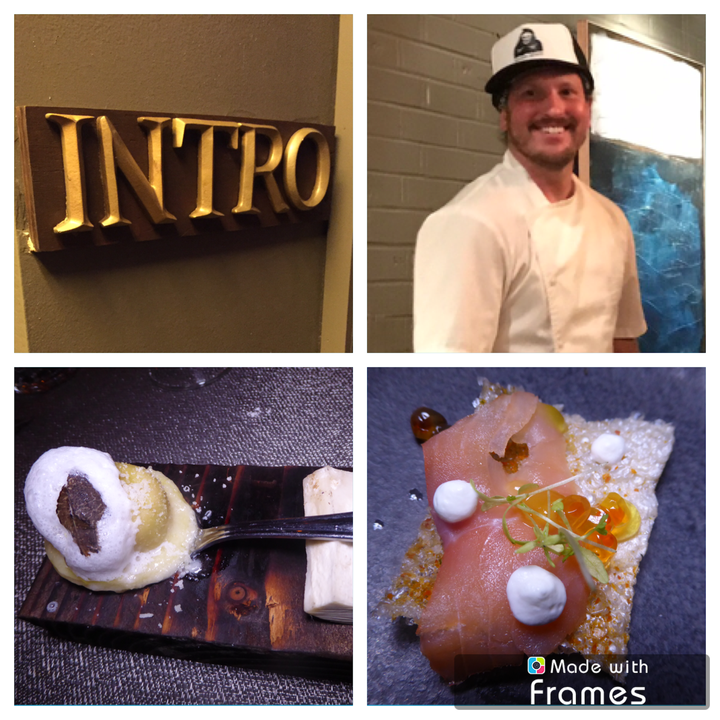 The workhouse of 2017 had to be Michelin-starred chef Paul Shoemaker, who absolutely shined bright with his multi-course menu tasting at INTRO before taking on flatbreads, burgers and elevating comfort food to a new level at The Flats in Beverly Hills all while prepping his new restaurant to launch in 2018.
INTRO Art Gallery & Chef's Table was a fine dining pop-up that served as an "intro" to what Shoemaker has in store for the LA food scene when his NoHo restaurant opens in 2018. Serving a daring, dynamic and delicious 12-course culinary feast, including the Dime Bag with foie gras powder, Cocoa Puffs, pine nuts, and candy Cocoa Nibs encased in an edible bag, dining at INTRO was one of the best meals I've ever had in Los Angeles and was an absolute sweet deal—for $130 guests enjoyed a Prosecco social (half) hour, a 12-course dinner carefully paired with wine and that included tax and tip.
Later in the year, Shoemaker took over the reins at The Flats serving up some of the best burgers in town, the best French Dip I can think of, and delicious flat breads that reimagined what comfort food is all about. I can't wait for his new restaurant to open along sleepy Lankershim Boulevard.
VEGAN DINNER AT THE RAYMOND 1886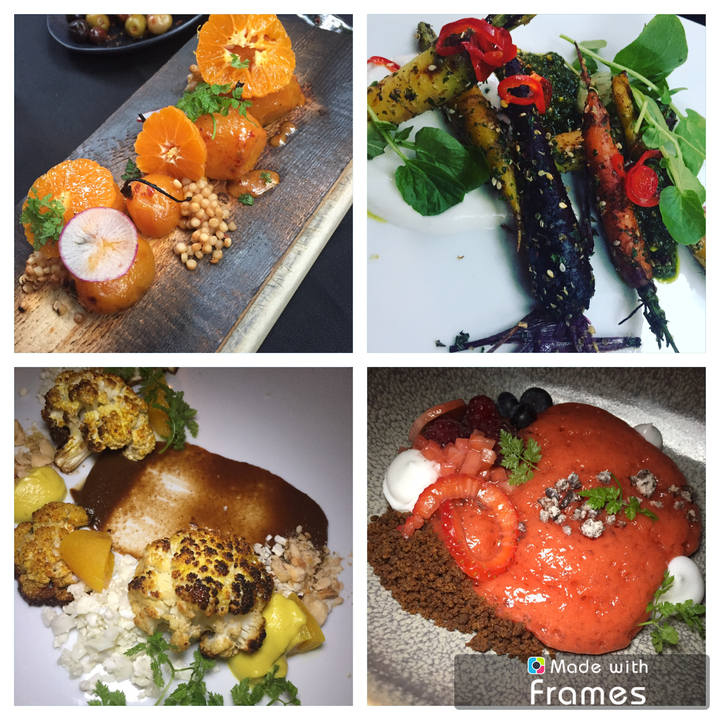 It's no secret that I'm a big fan of Chef Tim Guiltinan of The Raymond 1886. He serves the best seafood in Pasadena and his Flintstones oversized Bone-in Rib Eye for two is a fabulous feast as well as one of the best cuts of meat I've ever enjoyed. But one night in May I challenged Chef to create an all vegan dinner as a good friend of mine who had adopted a plant-based diet was in town. Chef didn't seem worried and the result was one of my favorite meals of the year—with or without meat.
We started with pickled pineapple, pickles and olives, followed by a lovely course of gold beets and tangerine. So good! A round of charred carrots and salsa delighted as did the fantastic roasted cauliflower—a different take Chef's Greek Cauliflower menu item. Personally, I think the roasted cauliflower should find its way onto the regular menu. A medley of mushrooms was the last of our main dishes before a strawberry delight for dessert aptly brought this wonderful meal to a satisfying finish.
With only a couple of days notice, Chef created a solid dinner that made this meat-eater love every meatless bite. I already appreciated what Chef Tim has been doing for years at The Raymond 1886 but this vegan night propelled him onto another level in my book. This is a meal I would happily revisit again and again.
BEST 'FANCY NOODLES' CHALLENGE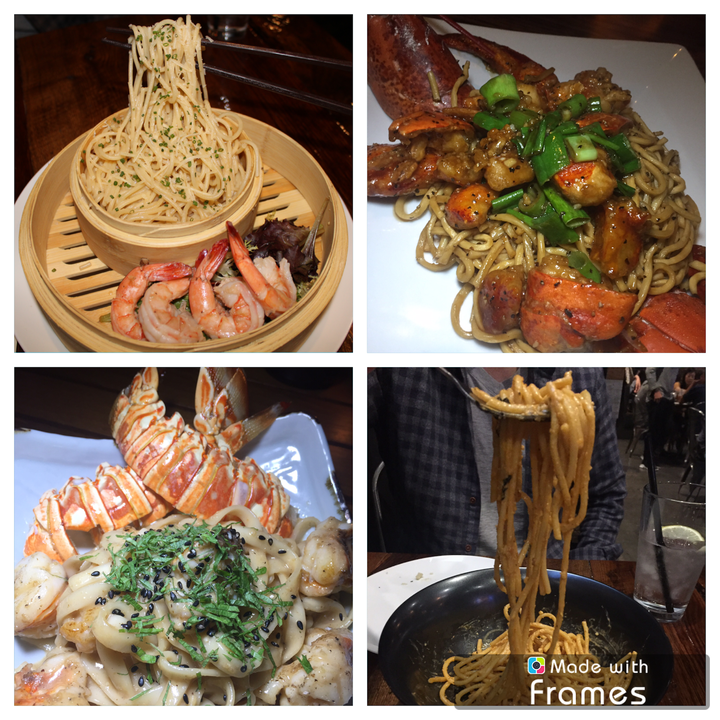 Round 1 was a strategic strike as three of us simultaneously picked up seven noodles dishes from four restaurants, including the famed Crustacean in Beverly Hills before they closed. This was a glorious and gluttonous "last meal" dinner. I don't want to even think about the number of calories consumed but with good eats, good drink and great company, this was easily my favorite meal of the year for a myriad of reasons.
Later rounds included Artesia's Neptunes Raw Bar's Instagram famous floating noodles, and TAO LA's Drunken Pad Tai with lobster, brandy, and cashew, which proved to be a personal favorite. All noodles throughout the competition were paired with Junmai Daiginjo sake, which proved best to accompany the rich noodles and seafood. My top pick was the ROKU lobster noodles and a close second was the crab and uni noodles from The District by Hannah An.
WHEN A FOOD BLOGGER GOES ON THE WAGON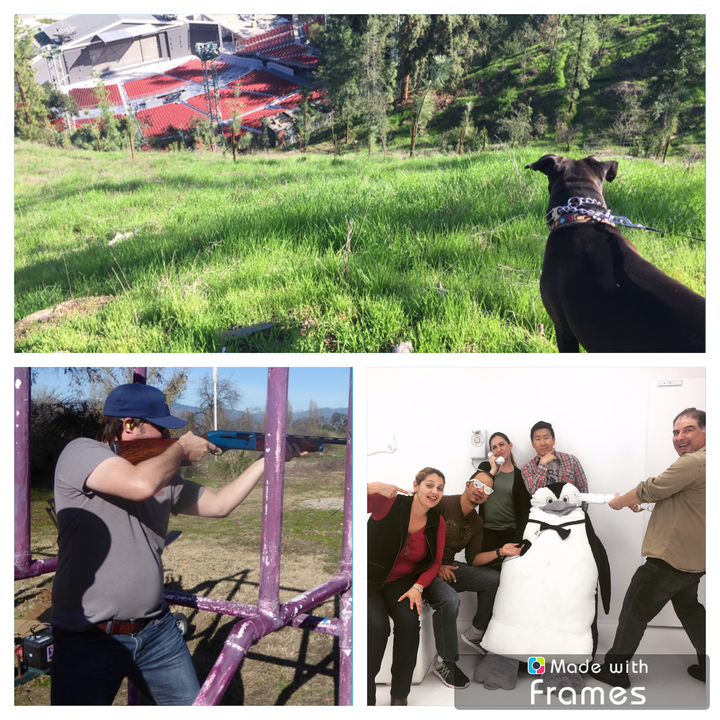 The 'noodle challenge' proved to be a fun and popular excursion and it explained why sometimes I feel the need to go dry and 'get on the wagon' in order to recharge. My When a Food Blogger Goes on the Wagon story was my attempt to have healthy, sober fun for 30 days and take a break from over-the-top outings. I was somewhat surprised how much I liked guns, puzzles and a good challenge.