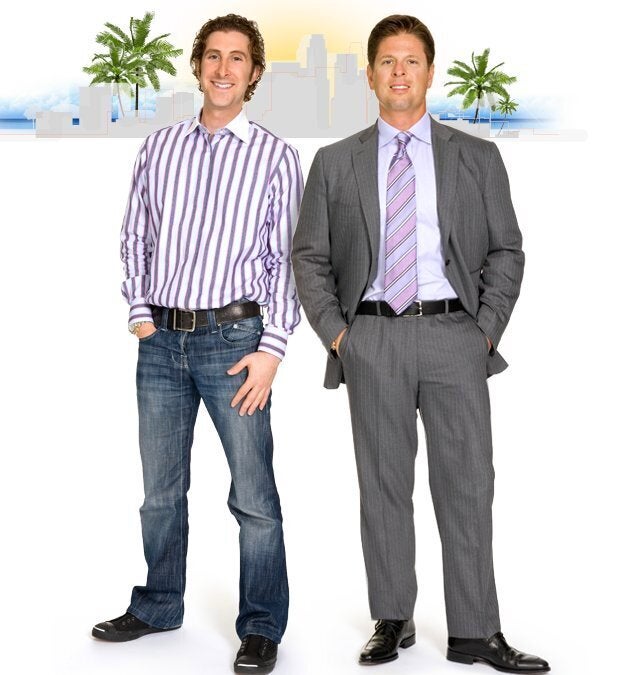 Right after News Corp. bought MySpace for $580 million in 2005, some of the social network's earliest employees jumped ship. For some of those employees, the then seemingly risky departure appears to be paying off.
While employees leaving tech companies to start other ventures is nothing new, Goldenberg and Ressler represent a particularly shining example of prosperity in the shadow of the tremendous MySpace flop. News Corp. sold MySpace last year for only $35 million, a fraction of what it spent six years earlier.
Early investors and employees of tech giants PayPal and Facebook used their experience at those companies to grow other firms. There's so many success stories and so much money between these tech players, they've been dubbed "mafias," even as they expand and move on from their earlier work.
The "PayPal Mafia" includes the likes of PayPal co-founder Peter Thiel, who went on to create the venture capital firm the Founders Fund. Fellow PayPal co-founder Elon Musk put his fortune towards Tesla energy-efficient cars and commercializing space travel with SpaceX.
For these and other members of the so-called Facebook Mafia, evidenced success with Facebook has led to much love from venture capital firms. The group's members pulled in $130 million combined in the first five and a half months of 2012, a 137 percent increase over their entire 2011 haul. They've raised $271 million in venture capital since 2006, according to CB Insights.
Former MySpacers had it a little harder. For Goldenberg and Ressler, the Intelligent Beauty experiment was largely a bootstrap effort for the first two years, with marginal help from entrepreneur and investor friends, according to PandoDaily. In 2008, the pair took in $43 million from Technology Crossover Ventures, and JustFab managed to raise outside financing with $33 million from Matrix and Technology Crossover Ventures in late 2011.
Related
Popular in the Community