"Did you know there's a YouTube video where you can see Hillary Clinton farting?" artist Bob Benson asks me over the phone. I'm aware of no such thing. "She's at a press conference," he continues, audibly trying to subdue a swelling chuckle. "You hear the noise but she doesn't acknowledge it; she keeps this very stoic look on her face. Then other people start looking at her in this very funny way."
Over the past five years, Benson has become an amateur expert in the cultural history of farts. ("I understand that in British slang, Trump also means fart," he adds. "That's just what I've heard.") The fruits of his labor hang proudly on the bottom floor of Baltimore's American Visionary Art Museum, an entire institution dedicated to unique art made by self-taught artists, or as Benson puts it, non-artists. "We're all just people who work in other fields and felt the need to create something."
When I visited the AVAM in early July, Benson was watching proudly over his masterpiece. With white hair and a white mustache, he looks like a less freaky John Waters. He wore a button-down shirt and tie made of mirrors, lined up like rigid, reflective horizontal stripes. In a booming radio announcer voice, he asked: "Have you pressed the button?"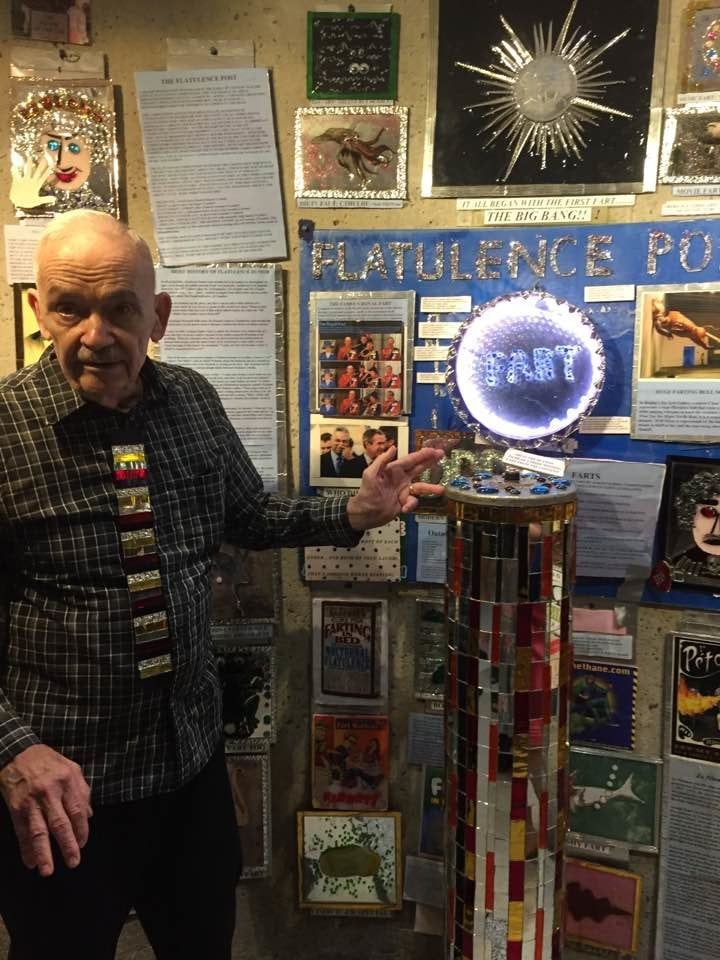 At the center of the display is an oversized button on a mirrored column, the kind of thing you might see in a kids' sci-fi movie that you're definitely not supposed to touch! Only, you are supposed to touch it, because you're at a fart show in an art museum of non-artists and nothing is quite as it should be.
I press my hand into the button and a beastly fart erupts from the depths of the art piece. It starts out rumbling and deep before petering off into a demented whimper. It's the kind of rude emission designed to make the most uppity of viewers crack a smile. Benson himself is cracking up.
Behind the button column is an ode to the cultural history of flatulence, mounted on a mosaic of mirrors, paper cutouts and kitsch findings. "It all began with the first fart ... The big bang!!!" A paper cutout reads, resting above a round mirror reading "FART" that seems to echo into a never-ending tunnel. It's reminiscent of Ivan Navarro's "Impenetrable (Whisper)," which also manipulates a one-way mirror to give the illusion of infinite space — only it says "fart" (fart, fart, fart, fart).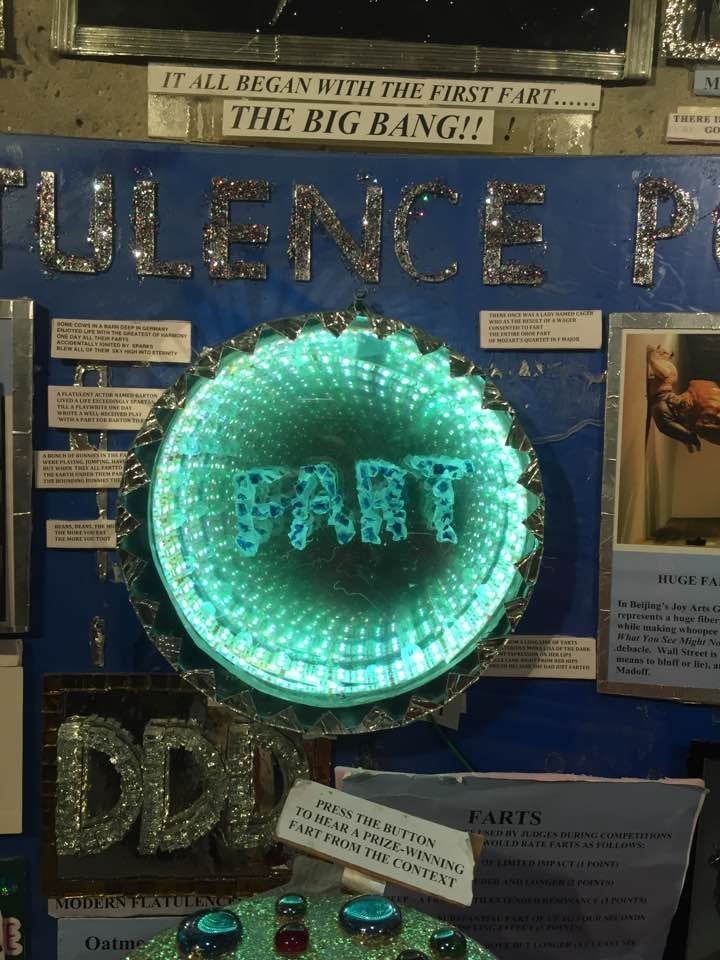 Benson was born and raised in Chicago, Illinois. He doodled as a kid, but nothing too serious, he recalled. If anything, his true passion was music. He took piano lessons and amassed a comprehensive record collection. Classical was his specialty.
In high school, Benson took an aptitude test that predicted he'd excel at typing and shorthand. So he enrolled in some classes. Before he got a chance to go to college, Benson was drafted, and used his typing skills serving as Army secretary to General Mark Clarke in Korea and Japan. "When they found out I could do shorthand, I was a hot commodity," Benson said. "The general and I would fly in his private plane over to Korea and he would have a meeting, and on the way back he would dictate his report to me, and I'd have it all typed by the time we landed in Tokyo."
When he returned to the U.S., Benson continued his secretarial work, getting a job at B&O Railroad and relocating to Baltimore in 1953. He worked as the secretary to the man in charge of industrial development. According to Benson, "He was a real pain in the ass." After working a gig as a chief radio announcer and gaining recognition for his award-winning orchid collection, Benson was moved by a mirror. And his life changed its course.
It happened around 12 years ago. Benson caught a glimpse of someone's backyard, where a simple strand of double mirrors was hanging on a filament, dancing in the wind. "It was hanging there, moving in the breeze. I saw it shining there and I thought, 'Boy, that's beautiful.'"
Benson soon began making "flashies," mirror-centric sculptural works made from attaching equal-sized pieces of mirror, glued together, back to back, to a piece of fishing filament and hanging the resulting fixture. When the sun hits them just right, the ground goes aflutter with clusters of rainbow sparkles. "Flashies are just such wonderful happy things," the artist said.
Eventually Rebecca Hoffberger, director of the AVAM, learned of Benson's work and invited him to create a series of mirrored trees at the museum's entrance. Benson's next-door neighbor and sometimes collaborator Rick Ames collaborated with him to create "The Universal Tree of Life," a series of mirror-laden trees that, part chandelier, part weeping willow, cast the museum space in a shower of polychromatic light.
Then, around five years ago, Benson approached Hoffberger with an unusual request ― to craft a mirrored homage to the history of passing gas. Hoffberger, notorious for her disregard for academic art history or traditional museum customs, was game. "You know, flatulence is just a part of life," Benson said, explaining his artistic motivations. "It's a natural part of life ― and most people find it to be very funny."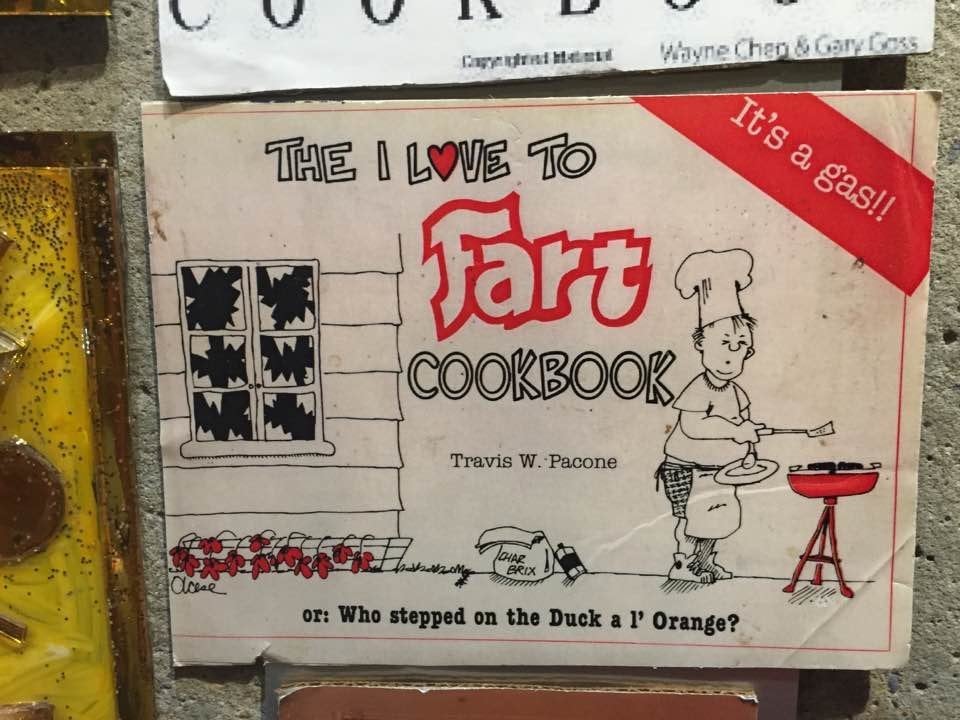 The flatulence-themed exhibition was inspired, in part, by a never-aired 1940s radio program that hosted a farting competition in the style of a serious sporting event. The military shipped copies of the show to soldiers and sailors to raise their spirits during World War II. "If you go to YouTube and type in 'farting competition,' I'm sure it would show up," Benson advised.
At the core of Benson's exhibit rests a simple question: What does flatulence look like? Benson answers many times over, visualizing, among other types of gas, a "baked bean grenade fart," a "biscuit banger fart" ― with real biscuits ― a ballet fart called the "buttcracker" and a movie fart called "Gasablanca." Each is illustrated mosaic-style on a mirrored canvas; from a distance, you might mistake them for pure abstractions, not art for fart's sake.
"I had so much fun making this thing, I almost feel guilty," Benson said. The artist spends a couple days each week watching over his work, interacting with viewers and enjoying their reactions. "It is so rewarding to me, to see what kids think of a weird exhibit like this." This tactic also ensures no one misses their chance to push the button.
At once a tribute to lowbrow tastes and a celebration of the outsider's creative imagination, Benson's (f)artwork shows the radical potential brewing when a passionate vision meets a crude sense of humor. "Inside everyone there is an artist, just waiting to burst out," Benson said. True — although I suppose it could be gas.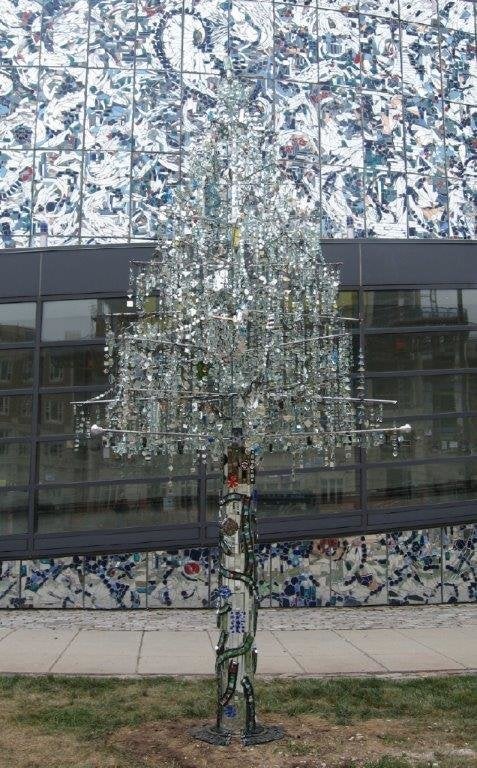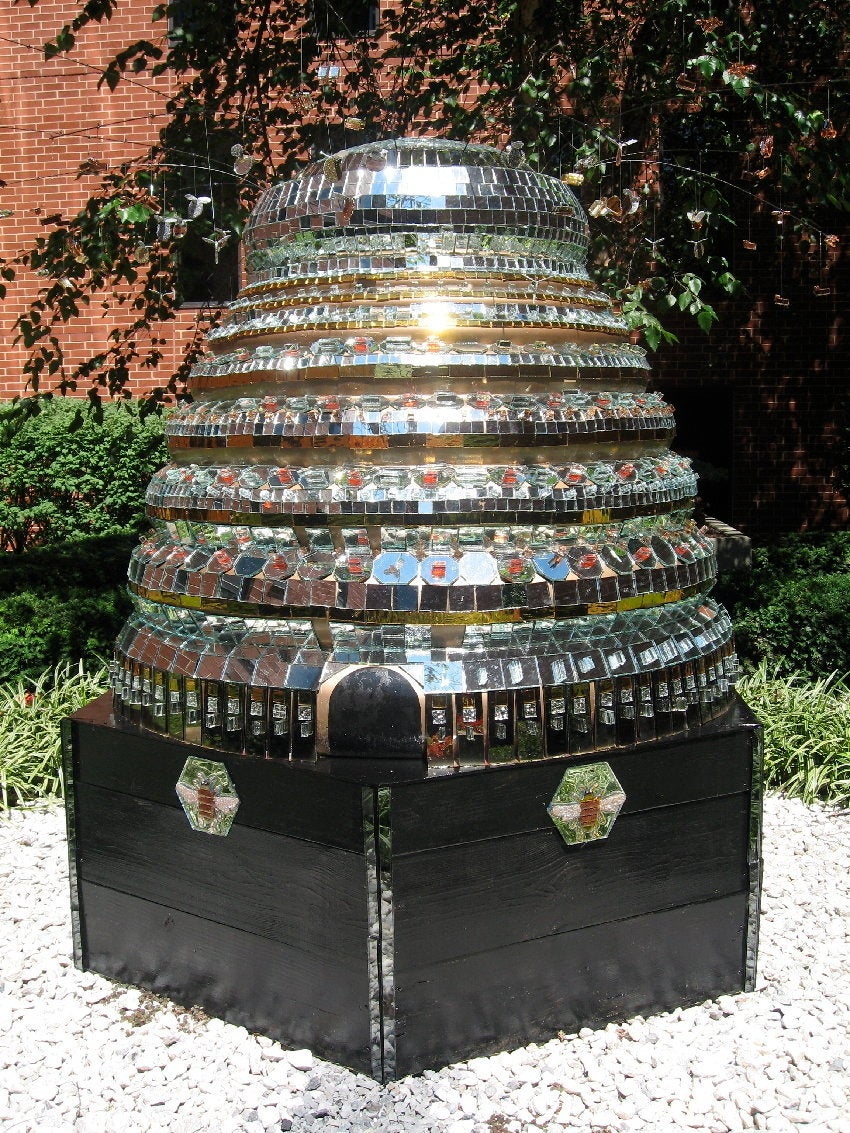 Related
Before You Go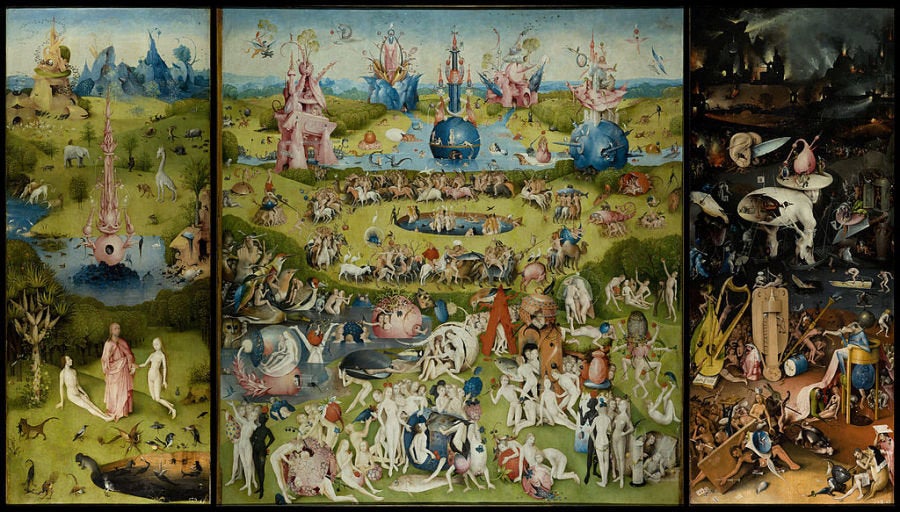 30 Artist Names You Are Probably Pronouncing Wrong
Popular in the Community