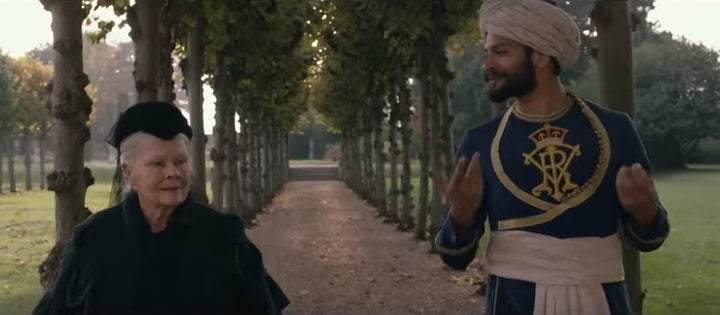 Victoria and Abdul, a new film starring Judi Dench, illustrates how easily four decades can be traversed.
Based on the true story of an unlikely friendship between Queen Victoria and a commoner from India, Abdul Karim, the story crosses not only age differences but also race, culture, and class boundaries.
The relationship that blossoms between an aging, lonely queen and her young subject embodies key elements of successful intergenerational friendships while beautifully elevating the connection that can develop when we reach out over differences.
As the friendship develops, the elder Queen Victoria is drawn to Abdul who speaks to her as a person and not the queen. She is curious and wants to learn about his country, language, and culture.
Abdul grows more sure of himself as he shares what he knows whether that be about the details of fine rug weaving or the exotic taste of a good mango. Victoria eagerly throws herself into learning Urdu in spoken and written form. They both have purpose.
Victoria sparkles in the light Abdul shines on her including when he bestows the highest sign of respect for an elder by kissing her feet. She demonstrates her commitment to him and her esteem for family by bringing his wife and extended family from India to live with him.
Together they prove intergenerational friendships rock.
Socializing with one's peer group is fine but as we age it's too easy to focus on the three p's--pain, pills and passing—or what hurts, what medication a person is taking, and who died.
Mixing it up can lead to a more stimulating conversation. Abdul and Victoria enjoyed their far reaching chats. Their age integration helped chip away their racial, class, and ethnic divides.
But not everyone is so fortunate.
A recent survey conducted for Generations United and the Eisner Foundation found 53% of responders reported that aside from family members, few of the people they regularly spend time with are much older or younger than they are.
And while over 90% said young and old both benefit from intergenerational connections, most felt communities weren't doing enough to make it possible for the different age groups to come together.
Reciprocal and Respectful Relationships. Each generation has so much to give when they have the opportunity. Abdul became the Queen's "munshi" which is Urdu for teacher. But she also gave him the pupil he never had which gave him confidence. They both had purpose—a reason to get out of bed in the morning.
Dose and duration. While the duo met during a one-time event honoring her jubilee, their friendship developed and grew over time. Intergenerational connections are sometimes called magic but the reality is magic takes work, attention, and practice.
Learning something new together. Research on successful aging shows mental stimulation, new challenges, and physical activity help us thrive. Urdu and India fascinated the Queen. At the same time, Abdul is fascinated, not always in a positive way, learning more about British history, lifestyle, clothing, and food.
It's Fun! Victoria and Abdul laughed, danced, marveled at nature, enjoyed music, and celebrated life together. While intergenerational solutions are used every day to tackle serious issues, their camaraderie cheered them showing what they had in common far outweighed their differences.
You don't have to be a queen or a servant to unite generations. Here are a few ideas:
Call on organizations in your community that serve the young to collaborate with those that serve the old.
Challenge your local board of education to integrate elders into every school in your district.
Urge local foundations to support intergenerational programs.
Ask your mayor or governor to appoint an intergenerational task force, and convene a local or statewide summit on intergenerational strategies.
Watch Victoria and Abdul with two or more generations and discuss the movie over a cup of tea.
At the end of her life, the Queen finds peace in the words of her munshi. She didn't see brown skin or youth, she saw someone who cared deeply about her, someone she could trust.
We can create communities that value and connect generations.
Such a sense of unity would benefit us all.
Related
Popular in the Community