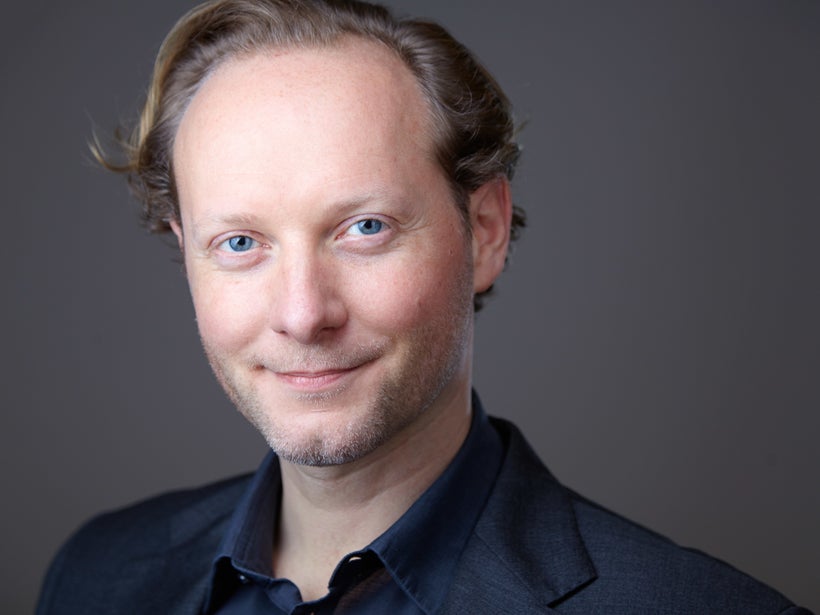 I realise it sounds an unlikely cradle of social change. Working with superyachts for many years, [my business partner] Sini and I caught more than a glimpse of the high life. But wherever we travelled, Sini as captain and myself as a luxury asset manager to some of the world's wealthiest families, it threw into sharper relief the desperation of those living in poverty.
Some families I worked for do great philanthropic work, and this inspired me.
Our years in the luxury sector left us determined to give something (significant) back.
Both of us feel strongly that commerce can offer something important in funding positive change. The current economic model turns on the notion of largely unfettered profit – Sini and I were keen to find out (or to demonstrate) what happens if businesses use their power to fight inequality.
Sini had delved into organic skincare after refusing to put potentially harmful chemicals anywhere near his children – instead experimenting with making his own organic nappy balms and soaps. We began thinking about effecting a brand switch. Take a product that people are buying already, and direct the profit where it's needed most. We already know that the small choices we make regularly as consumers add up to an enormous impact on our world. What if that impact was a positive one?
Ultimately we wanted to offer consumers the opportunity to participate in real, tangible change – but make it as easy as buying something they were buying anyway. In addition to natural skincare​ we chose organic cotton tampons – a healthier, chemical-free alternative to the current brand leaders used by millions of women. A small segment of this market could make an enormous difference.
For a while we had pondered where best we could direct this momentum to make a real difference. Shocking UN statistics on poverty and gender inequality quickly gave us our answer however. We wanted to help girls get an education.
If you're familiar with the devastating statistics that moved us to act, you'll know that the odds are stacked against girls who grow up in poverty. Every 3 seconds a girl becomes a child bride. The number one cause of death for girls between the ages of 15 and 19 is childbirth – and four in every five victims of human trafficking are girls. At the root of these horrors lies lack of access to education, trapping millions of girls in a cycle of poverty. Stigma around menstruation, child marriage and unadorned sexism are among a myriad of factors keeping them away from the classroom, and denying them choice and a decent life. But there are projects fighting to redress this staggering unfairness. Removing barriers to education for girls, with a positive impact that goes beyond individuals to their families, communities and the world. Now people can help them, by buying something they need.
We'll shortly launch OneSqin – a premium health and beauty brand. 100% of our profits will go to charities that empower girls in need, by removing barriers to education. Many talented individuals have volunteered and donated their time to help us create something beautiful, that we hope can become a powerful force to fight inequality. Our first production run will be powered by crowdfunding on Kickstarter, with support from the Royal Society of Arts (RSA).
By channelling purchasing power towards positive change, we're developing a model that we hope can be adapted and adopted by a host of causes. We aren't the world's first social enterprise by any stretch – but we'd like to help accelerate the tipping point.
With a self-supporting business generating a continuous income stream for charity, 'market share' takes on meaning outside the limitations of a traditional business model. As it stands, causes are obliged to invest considerable amounts in fundraising. We want them to be able to use all of their income to make a difference.
Consumers hold immense collective power. Can they be persuaded to put their money behind products that aim to redress inequality? We really hope so.
Pioneers for Change is a seed-bed for innovative thought. An activator of personal potential. A catalyst for collective energy. A community to drive social change. Pioneers for Change is an initiative of Adessy Associates.
Adessy Associates believes social and business objectives are mutually reinforcing. We equip organisations with sustainability / social responsibility strategy, management and communications to enable a sustainable future. We focus on benefit for people, planet and profit with bespoke services that harness sustainability, innovation, consciousness and purpose. We are proudly B Corp certified.
Neil is co-founder of OneSqin CIC, a new social enterprise and the world's first health and beauty brand to donate 100% of profits to charities that empower girls in need through education. Neil and business partner Sinisa Jovic founded OneSqin with the belief that commerce has a role in redressing poverty and inequality – and the hope that given an effective product, causes can move away from costly fundraising and devote resources to making a difference where it matters.
A fellow of the RSA, Neil is a former single family office executive and managing director of Morpho Luxury Asset Management.
REAL LIFE. REAL NEWS. REAL VOICES.
Help us tell more of the stories that matter from voices that too often remain unheard.
This post was published on the now-closed HuffPost Contributor platform. Contributors control their own work and posted freely to our site. If you need to flag this entry as abusive,
send us an email
.