Original language: French
Founding Dean of INSEAD, Dr Olivier Giscard D'Estaing is the honorary Chairman of the INSEAD Foundation. He is a former Member of the French Parliament and has sat on numbers of global corporations' boards (Generali, IBM…).
Dr Olivier Giscard D'Estaing has also been actively involved in the non-profit sector: he acts as Chairman of the Committee for a World Parliament (COPAM), Counsellor of the World Future Council, has served as Chairman of the Business Association for the World Social Summit (BUSCO), Vice-Chairman of the European Movement (1978-1992), and Governor of the Atlantic Institute. Dr Giscard D'Estaing is also Co-Founder of the Caux Round Table (an international organisation of senior business executives aimed at promoting ethical business practice) and contributed to the launch of the first European Management Forum, later to become the World Economic Forum.
Dr Giscard D'Estaing has taught extensively on business policy around the world, and is the author of seven books on business and international affairs.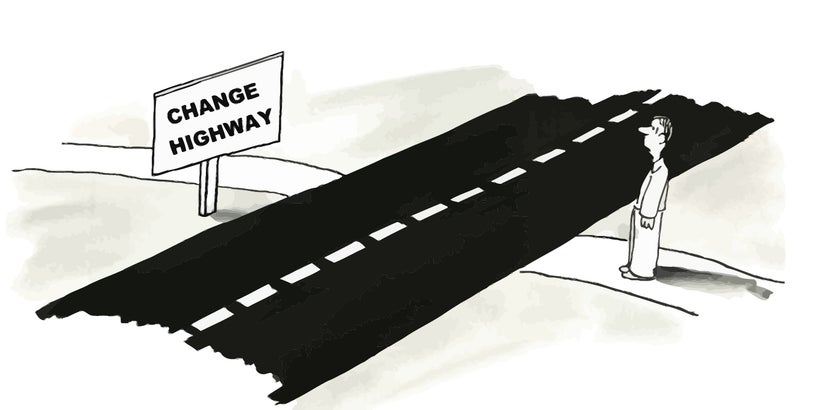 Grégoire Roos (GR) – This year marks the 60th anniversary of the creation of INSEAD, which MBA has topped the famous FT annual ranking of the world's best MBAs for two years now. This school, with historic HQ in the Château de Fontainebleau (to which Napoleon referred as the ''true home of kings, the house of the centuries'') is now present in Asia and the Middle-East, with campuses in Singapore and Abu-Dhabi. Both France and Europe take righfully pride in being the home of the best management school in the world, and it turns out that very few institutions can boast of having risen up to the top in so short a time. If we think about it, such an idea back then, in this post-war context, was a big disruption in the French and European academic world. Where did it all start?
Dr Olivier Giscard D'Estaing (OGE) – On the other side of the ocean… in America! In truth, it all began at Harvard, and more precisely at the HBS (Harvard Business School), where I studied and from which I graduated in the early 1950s.
GR – 1950… Coming from France… You must have walked on the Moon, or at least discovered another dimension!
OGE – You said it! You know, in America in those days, everything already led you to see the world differently ; people were, already then, driven by another philosophy of life, if I may say so: the spirit, the audacity, the ambition, the infrastructure (Harvard was, from that standpoint, a revolution for me), the diversity… From the mere academic perspective, the professors had a radically different role than in France and in Europe. For the first time, I met people who introduced themselves as professors more than simple ''lecturers'' (so common in France and Europe back then), professors who didn't pretend – nor even intended to – bring me truth and knowledge as such. No. Their goal, their ambition, was quite radically different: it was about bringing us, potential leaders of tomorrow, to define and to find ourselves, to find our own path and solutions to problems which were far too complex to be solved with simple ''one-shot'' solutions… When I think about it, I believe we learnt to think disruptively: no horizon should be excluded, avoided or ignored, in the reflexion process.
GR – ''Gnothi Seauton''! The Greeks are never very far away!
OGE – Well, I wouldn't want to exaggerate and overplay it, but yes, it was a bit the spirit, yes, absolutely. In truth, the spirit of the HBS, which we precisely wanted to give to INSEAD, was that of a collegiality of thought. And with hindsight, when I look at the world's current problems and the chain of crises which have shaken our societies for the past 30 years or so, when I see the extent of the complexity of the different issues we've been facing (climate change and global warming, economic crisis, terrorism, migrations…) and when we see how difficult it seems for our national leaders today to all gather around the table and take global action and decisions, I realise we actually made the best choice. Individual instinct and intelligence drive and stimulate collective instinct and intelligence. Therefrom the core issue is to find one's very own path towards knowledge (by listening to others and learning from them), and therefore move on towards a ''hint of solution'' and, eventually, the whole ''software of decision'' as we may call it. You know, a good decision is the result of an inner journey, you don't take it just like that, out of the blue, especially when facing a complex issue you need to sort out.
GR – What strikes us, beyond the team work and the collective spirit, is this decompartmentalisation of knowledge, this culture of the transdisciplinary approach, which so many of our leaders blatantly lack nowadays.
OGE – This stems from the fact that when you have, gathered around the table, let's say, a Chinese, a Colombian, a French and an American, each one coming from a different academic, professional and cultural background, the multiplicity of expertise and knowledge thereby assembled makes up an exceptional intellectual vitality, a unique punch. In many respects, it's this intellectual punch we've been keen to imbue INSEAD's curriculum with. To me, it's this intellectual punch which constitutes the richness of the curriculum. When you think about it, how can one become a true leader, capable of moving forward and navigating independently in a multicultural and complex world, able to confront even tougher problems and to make difficult choices without this multidisciplinary approach? It's all about the understanding of your surrounding world after all… And in 2017, the least one could say is that we live in a disruptive world! Pretty much nothing can be expected, nothing.
GR – But tell us when and how this INSEAD project came out exactly.
OGE – Well, it actually started five or six years after my return to France, in 1956/1957. Professor Georges Doriot, a French-born American WW1-veteran and one of the star-professors at Harvard back then, and who wanted to create in France a school comparable to the HBS, had convinced the Paris Chamber of Commerce of the value and the opportunity of such a project. Quickly, the question of the leadership emerged: who to coordinate the construction work and eventually lead this new institution? It was clear from the beginning that the ideal profile would be someone from the industrial sector, familiar with the private enterprise and with strong ties with the business community, rather than a traditional academic. That's how it all began, and the reason why they reached out to me.
GR – But come on, did you really start from there… With just an… idea? No money, no manpower…?
OGE – From there!... and the strategic surplus of an assistant and a piece of paper! And with one demand from the Paris Chamber of Commerce: ''build us an HBS in France!'' Isn't that disruptive?! Months passed and as things were taking shape, we managed to get some fundings from the French authorities and the Chamber of Commerce itself. But I kept in mind our one requirement and objective: build a ''French HBS''… And to me, the No.1 priority was simple but nonetheless strategic, in 3 points: 1) the School wouldn't be French but international (i.e. nationals from a given country couldn't account for more than one third of the cohort, neither for students nor professors) ; 2) three working languages would be compulsory: French, English and German (German is no longer compulsory today) ; 3) we would of course have recourse to the famous case-study method, about which we talked earlier and which had left such a mark on me since my time at Harvard. I launched the project the same year the Rome Treaty was signed and the single market was born. Back then, this INSEAD enterprise looked weird to many.
GR – But this doesn't say how you ended up in the ''true home of kings, the house of the centuries''…
OGE – You mean Fontainebleau! Well, as our project was going on, the Paris Chamber of Commerce offered me to enjoy some rooms in their premises, not far from the Champs-Élysées. I declined, because I wanted a campus outside the city. Some months later, I heard from a personal contact that an entire wing of the famous Palace of Fontainebleau, in the southeast of Paris, was free and available for such a project as ours. I immediately seized the opportunity and we therefore setteld in Fontainebleau… and I ended up sitting behind the desk of Emperor Napoleon III! Not quite the setting I had imagined at the beginning, when I started from scratch…
GR – But if we take a closer look at INSEAD's development in the 1960-1970s, it seems clear that you wanted to install INSEAD in a European perspective, as a school which would accompany the EU political and economic construction. And that's perhaps the most fascinating part of your plan, rather disruptive in the academic world, wouldn't you say?
OGE – I think you're right. As I told you, the single market and INSEAD were born the same year. And in many respects and other things being equal, their respective developments were linked. The EU project was a major inspiration for us, a whole lot of fresh air, with so many things to build. Our success was such that INSEAD didn't stop to European boundaries and quickly turned global. Then after seven wonderful years, I left the executive leadership, so as to encourage a certain rotation in the management team, which seemed fundamental to me. This rotation spirit has prevailed ever since. We now have two campuses abroad, in Singapore and Abu-Dhabi. I must say it is for me a great pride to see such an achievement when I look back on the distance travelled and where we started from…
GR – Can we learn to manage change? Can we be trained in disruption management? Is it not something that you (fortunately or unfortunately) learn at the ''school of life''? The successive setbacks (if not impressive failures) of European leaders – to limit ourselves to Europe… – in their dealing with the major crises which have shaken Europe over the past 7 or 8 years (Greece, the Euro crisis, now the refugee crisis – not to mention Syria and Turkey…) tend to highlight how little prepared and somehow poorly skilled our current leaders are in view of the gravity and complexity of the events and threats facing us…
OGE – I'd say that it's fundamental, first and foremost, to develop a sharp awareness of the realities of the environment. Believe me, this is true for business as much as it is for politics and international affairs. And today, our environment is a multipolar world (America, Asia, and, increasingly, Africa), in which the old continent is no longer at the centre of the game, in which the knowledge and practice of languages has become primordial (not only to communicate, but also and above all to understand our neighbour, and to think along his or her own points and lines of reference). It is a world dominated by a complex system of interconnected issues which yesterday hadn't come out yet: the question of religions, of ecology and the envionment, of migrations, of mass terrorism, etc. Therefrom, it seems rather obvious that there's no magic bullet for preparing as such to deal with the massive disruptions the future will bring (the psychological preparation is a personal and individual question): and therein lies the interest of case-studies. We should be aware of our current surrounding environment if we want to properly grasp and understand the world of tomorrow. Thus the importance of history and its teaching. To sum it up, I'd say there's no action without understanding, and no understanding without knowledge.
GR – Lest we forget humility too! After all, our leaders may have the power of action (or its sheer illusion), but not the power of control (over the events).
OGE – Absolutely. The question of humility is fundamental. We should – we must! – refrain from any temptation of the sentiment of strength or superiority. We are nothing in front of all-powerful nature. We are nothing – or so small – in front of Hurricane Katrina, the Tohoku earthquake and tsunami or in front of all the great climatic disasters (both passed and yet to come). And let's be humble, we're not worth more when it comes to dealing with some high-profile authoritarian leaders (when they're not clearly dictators), to whom, for economic and political reasons, we have no other choice but to cosy up. We can be fully engaged in action and actually reach significant effectiveness with sound political decisions, both in the ex-post treatment of disruptive events and their ex-ante anticipation. But we'll never be able to fully and properly control the course of events. From a leadership perspective (whether in business or in politics), there will always be a part of events which will be beyond our understanding, things – sometimes tiny details which, with hindsight, will look blantantly obvious years or decades later – we won't even be able to notice, and which we will therefore be unable to grip.
GR – There's a funny and somewhat eloquent anecdote a former British Lord of the Treasury told me a few years ago. As Queen Elizabeth II was paying a visit to the newly-refurbished offices of the Bank of England, she was showed off with pride the brand new computers and other sophisticated calculation instruments for financial modeling and forecasting, as well as a wide open-space of financial analysts and researchers of all kind. The Queen shook hands, exchanged a few words and observed with attention the impressive battery of computers and analysts before wittily pointing out: ''So many of you here, it's impressive. All these sophisticated machines, it's impressive. And yet, not a single one among you and in spite of all these computers to see the economic crisis come, it's impressive!''. I bet the silence was deafening! But beyond this anecdote, quite typical of British cold humour, shouldn't we see there the big paradox of our time? Namely, that the main obstacle to our anticipation of events is also our greatest asset: our psychology and human sensitivity, with which the machine will never (well… never, who knows after all?) be endowed.
OGE – Let's say that man must, or at least should, pay attention and get concerned by what he doesn't necessarily understand. Of course this is the most difficult aspect of leadership. You need to learn how to roll with the punches, be ready to absorb the blows to move forward. And therein lies the psychological dimension you were talking about, yes. But what I would conclude from your anecdote and what I would stress, it is that we've actually got caught in the trap of our own certainty, of our certainty of prediction. Well, in life, nothing is ever certain, and no prediction can be taken as a 100%-certainty. I'd say that life is made, for a great part, of unpredictability, and it's often this unpredictable part which actually makes History: mishaps, failures, encounters, positive and negative, both personal and professional, external and unexpected jolts… And we do not control all of these.
GR – In other words, all we can do is to prepare and adapt…
OGE – Yes, exactly. I think it's actually at this level that lies the great issue at stake in change management and in the management of the great phonomena of disruption of our time: the capacity and the speed of adaptation. We need to learn how to be morpho-adaptable, if I may say so.
GR – To a certain extent, the case-study method we talked about earlier boils down to a set of reflexes and fundamental principles, which constitute a base that we all ought to turn to good account, and that we should adapt according to events coming out and our personal record of crises.
OGE – I believe it's the idea, yes. The issue is actually to harp on about a few fundamental principles of reflexes and behaviours, without considering them as readymade answers and off-the-shelf solutions to problems to come, and therefore hitherto unseen. I'd say that the case-study method helps us draw on intellectual resources in order not to feel too weak and naked when disruptions come out. It's a support, a strong one, but surely not an answer. The rest is up to each of us to shape and create.
GR – Make way for irrationality, in short!
OGE – Yes! Yes. To irrationality. It is perhaps difficilt to take and accept, I'm aware of that, for accepting irrationality is making place for uncertainty, doubt, for something which may well escape us. Yet it is essential: for there is no possible adaptation to the great changes and disruptions of our world without a little room left for irrationality.
GR – In the end we all come back to Daniel Goleman's ''Emotional Intelligence''. Can this be learnt in a classroom?
OGE – Well, what can be taught anyhow is the way and manner to manage people's reaction to change and its necessity. We must prepare, collectively, to assume change, for it is not a solitary exercise. It is a collective effort which must be thoughfully accompanied and properly managed. And it is precisely in the light of this capacity to prepare and accompany a community for change that we recognise a good leader, either at the head of a private company, a political party or a Government.
GR – Doesn't this capacity to manage and soothe the emotions of the people we lead actually call for an in-depth kowledge of both different and complementary scientific and professional fields? When we think about it, whether we take Frau Merkel from Germany or President Xi from China (and, as a matter of fact, most of the key leaders in Beijing), they are almost all coming from a pure scientific or engineer background (Merkel is a high-level physical chemist and Xi studied chemical engineering when his predecessor, President Hu, studied hydraulic engineering). None of them holds a degree in political sciences or international affairs. And it doesn't seem to make them bad or visionless leaders.
OGE – I believe you're right. I would be tempted to take my own example. I've lived three different lives: that of a business leader in the industrial sector, that of a mayor and MP, and that of a faculty member. These three lives have enriched me. Having been a business leader helped me in politics, having been a politician helped me when I taught at university, and so on and so forth. I think that the great leaders of tomorrow will be people who will have actually managed to ''decompartmentalise'' (to use your expression) their lives and experiences, their skills and their knowledge. It is often striking to see how quickly and easily we allow ourselves to get confined and enclosed in one world, which is extremely noxious, especially for someone who aspires to leadership. Living in a close circuit like that, closed on ourselves with people from the same professional or cultural kin, hinders and eventually kills our capacity to think freely, and therefore to act freely. How on earth do you want to manage change and the great disruptions of the time when you spend 30 or 40 years in Parliament, in the same company or the same branch of activity? Let's be honest, I wouldn't say it's impossible, just that it is very difficult, and that it ultimately leads to blur our vision of the world that surrounds us and, perhaps more seriously still, the world that comes.
GR – It seems we come back here to the founding spirit of INSEAD and even of the HBS…
OGE – Obviously! Incidentally, the HBS had first been founded for ''public and private administration'', before the Kennedy School took over the public administration part in 1936 (it was then called the Harvard Graduate School of Public Administration). As it happens, I had the idea of a Master of Public Affairs at INSEAD some years ago ; the idea didn't prove very successful in front of the managing board, unfortunately.
GR – But it is exactly the spirit behind Oxford's new Blavatnik School of Government: compulsory modules in sciences, law and politics, whatever your academic background. This actually concurs in every point with what you said on the necessity to decompartmentalise knowledge and skills to properly face up to the challenges of disruption.
OGE – My turn to tell you a little story. When I was in Professor Doriot's class at Harvard, we were asked to choose a company and a branch of industry that we would study for the entire term. Interested in computer sciences, a field that was then virtually unkown in France and Europe, I chose IBM. I was wondering whether IT systems actually created or destroyed jobs – a question which is still pretty much at the centre of the discussion today, with robotisation. But in fact I realised that what IT did was to displace jobs, which can indeed prove to be harmful for the job market, as men do not move as quickly and easily as machines. But as such, it's not entirely true to say that IT destroys jobs. You know, Europe (and this is also true for many other industrialised regions of the world) has lived through a series of boisterous and somewhat frightening crises in terms of unemployment, and it started all with agriculture. Telling a farmer that he needs to leave his field to go and work in a factory is anything but easy and simple. But it is exactly what happened when the industry took over the agriculture in terms of growth and job creation, especially after the Second World War. The same took place with the closure of ''uncompetitive'' coal mines (which rapidly bacame ''all'' coal mines), which had employed the same families for generations: these were deep social tragedies, which deeply and lastingly impoverished the northern regions of France and Britain in particular.
GR – If I follow your logic, it therefore seems difficult to see ourselves as responsible for an economic, industrial and technical movement, which actually goes far beyond our reach. Schumpeter comes out as our best ally here!
OGE – Well I admit it's a hard thing to say, but yes, absolutely. The logic of the economy leads to displace jobs, it is a tangible fact ; I mean, imagine for a minute if we had say no to IT… in what sort of world would we live in today?! But in truth, it's not so much at that level that disruption and its social impact are to be found. In fact, the whole thing stems not from the displacement of jobs, but from the tardiness of adaptation (when there actually is adaptation!) to this displacement, notably in terms of training of the workers. There is strictly no reason whatsoever that a collier cannot work in the technology industry or in the service sector, just as there was strictly no reason yesterday that a farmer couldn't work in a factory… The crux of the problem lies in training and the adaptation of the worker's qualifications.
GR – … and at the level of society's mindset too! After all, I imagine that when you came back to France as a newly trained IT specialist in the 1950s, you must have been confronted with significant opposition, with people trying to raise outdated arguments.
OGE – Oh yes! Oh yes! You know, when I began working in the steel industry, at my return from Harvard, I was employed at the direction of accounting and internal finance of an important French group. After several weeks of listening and careful observation, and on the basis of my experience at Harvard and IBM, I drafted a plan of modernisation of our accounting and information system. You may not believe me, but everything was still written and archived on handwritten notes! So I submitted my plan to my superiors, who raised their eyes to heaven! ''The machine? Better than the paper?! You must be kidding!'' So I insisted, and they gave me my chance… As a result, the planning and the accounting system were computerised according to IBM techniques, and we managed to make substantial savings!
GR – Barely got out of college… and already disruptive (and disruptor)! How do we manage to convince people, and to win over an audience who may well show some waryness in front of our ideas but who has a much greater experience than we do?... In other words, how do you convince people who have all the reasons to be right but who are actually wrong, and who just can't see what the future will actually be about?
OGE – By not being afraid of pushing hard to make your ideas move on to the top, and getting off the beaten track to argue your case! But beyond that, you need to inspire confidence, to leave your ego aside and to stay open to dialogue, that is essential. It's important to show people that change can generate opportunity, growth, progress and even, I will dare say it, harmony… Our world lacks so much of it.
"The dilemma of disruption" will be debated at the 47th St. Gallen Symposium, held from 3-5 May 2017 at the University of St. Gallen in Switzerland.
REAL LIFE. REAL NEWS. REAL VOICES.
Help us tell more of the stories that matter from voices that too often remain unheard.
This post was published on the now-closed HuffPost Contributor platform. Contributors control their own work and posted freely to our site. If you need to flag this entry as abusive,
send us an email
.