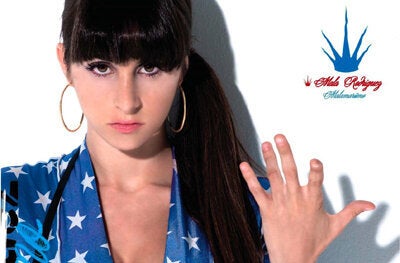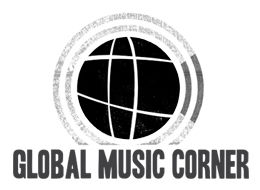 This is HuffPost World's regular feature that highlights interesting musicians and musical trends around the world. Know of a great musician doing ground-breaking work outside the United States? Send us your ideas for bands to profile or up-and-coming musicians to follow. Please fill out this survey form.
For a country with a history of xenophobia towards its Roma population (a.k.a gypsies; or, in Spanish, gitanos), Spain is becoming increasingly fond of traditional gypsy music. Rapper La Mala Rodríguez and flamenco singer Estrella Morente, two of the country's biggest stars, both hail from Andalusia-homebase for Spain's gitanos.
At first glance, the two andaluzas seem to share little other than gender and popularity: María "La Mala" Rodríguez spits rhymes with the ferocity of a hustler in America's inner-city (This is the story of a girl who grew up in Barrio de la Paz/She decided that she wanted to sell drugs, like her dad); while Estrella Morente's evocative, alluring vocals are firmly rooted in Andalusia's folkloric gypsy traditions (I dream of the South/ immense moon, backwards sky/I look for the South/ open time, and its afterwards). But listen closely to La Mala Rodríguez's voice when she sings that hook about the drug-flipping niña and you can hear it-the reedy timbre, the slight ululation: this hip-hopper's got some flamenco in her, too.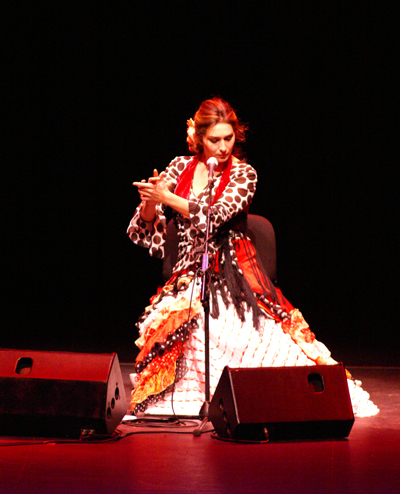 Rodriguez and Morente emerged from roughly the same place at roughly the same time (the former was born in 1978 in the port city of Cádiz; the latter two years later in Granada, some 200 miles away). And both forged paths in traditionally male-dominated genres. That their paths from home to fame were so different underscores the region's curiously primal role in Spanish culture.
"The concept of Spain as an Andalusian stereotype--that is, flamenco, bulls, and sun--began in the 19th century, with the Romantic poets," said Carmen Moreno-Nuño, professor of Spanish literature and film at Wesleyan University. "Later, in the 1940s, after the Spanish Civil War, Franco tried to unite the country under a single symbolic culture, and he also settled on Andalusia's."
"But then when democracy came," she continued, "there was a national backlash against Andalusian culture-Spaniards wanted to express their own traditions. What did sun and bullfighting have to do with the Basque Country? With Catalunya? Yet despite that, flamenco has been experiencing a revitalization all its own. It's really quite interesting."
That niche artists like Estrella Morente sell as many albums as pop stars is doubly remarkable given Spain's anti-Roma undercurrents: last year, a survey indicated that 58 percent of Spanish high-schoolers "wouldn't marry" a gitano; 27 percent reported that they would support expelling the whole community from Spain.
"The popularity of the Andalusia and the racism against gypsies are tough to amalgamate," says Moreno-Nuño. "Maybe the fact is that in Spain we embrace 'gypsiness'--just not gypsies themselves."
Yet this combination is not as curious as it may seem-even as they struggle for basic rights, marginalized communities in fact often provide the lion's share of a country's cultural production. Jazz and hip-hop, both of which originated in the struggles of America's black community, are now two of mainstream society's proudest exports. Social theorist bell hooks calls this phenomenon the "commodification of 'otherness.'"
"Within commodity culture," she writes, "ethnicity becomes spice, seasoning that can liven up the dull dish that is mainstream white culture." Indeed the passionate singing, dancing, and playing of flamenco, which is an authentic form of expression in the gitano community, remains an exotic flavor for the rest of Spain. But over the centuries it has become so prominent a feature of the country that when outsiders conjure images Spain, they usually envisage trilling flamenco guitars, raging bulls, and seductive dancers dressed in red.
Andalusia natives, of course, have their own reasons for embracing the region's traditions. For Rodríguez it's the blend of cultures that inspires. "Andalusia is a land of mixed races and rich roots," she says. "All kinds of civilizations-from Roman to Moorish-have passed through, and they all left their mark. I feel profoundly Andalusian-its shades and nuances characterize me."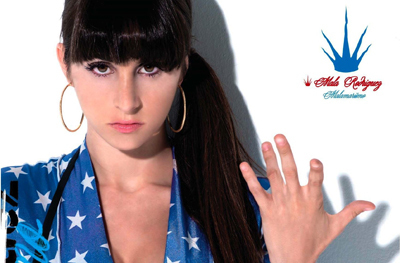 Morente, who comes from a long line of gypsy musicians (her father is the legendary flamenco artist Enrique Morente), understood that the genre was her calling. "I grew up in a household that was open to absolutely anything capable of giving us goose bumps: jazz, soul, salsa, classical music, French song, Mexican ranchera music." But, she adds, "I can't see myself as anything other than a cantaora (flamenco singer). My song is the most profound and serious way for me to communicate with the world."
As for flamenco's newfound prominence, Morente takes it to mean that the genre itself is simply developing. In an interview with Ideal Digital newspaper she said: "Flamenco is opening up more and more to new technology and new generations. It's advancing--not only are young people aware of it," but, she added, in the traditionally machista world of flamenco, "there are now more talented women, too. Globalization is enriching [flamenco]."
Each in her own way, Morente and Rodríguez have understood the appeal of flamenco, and managed even to expand that allure by fusing it with other musical forms. On her third album, "Mujeres" (2006; available on Amazon), Morente covers songs by venerable 20th-century female artists, including Nina Simone-all through the lens of flamenco. The disc was a smash hit. Last weekend the 28-year-old cantaora performed those pieces to an almost sold-out Carnegie Hall for the 2009 New York Flamenco Festival.
And though Rodríguez's use of flamenco on her three LPs ("Alevosía" (2004) and "Malamarismo" (2007) are available on iTunes) is much distilled, the music of her childhood nonetheless influences the rapper in everything from style to substance. "I discovered hip-hop when I was very young, and it really spoke to me-it's such a generous tool for expression. But for me flamenco is expression, too-it's feeling; it's critique; it's redemption. I feel connected to it by the respect for pure articulation that is born in the soul of anyone who dances, sings, or plays from a perspective of pain."
Catesby Holmes is an Assistant Editor at Travel + Leisure.
Read the transcript of the interviews with Estrella Morente and Mala Rodriguez (translated from the Spanish) here.
Calling all HuffPost superfans!
Sign up for membership to become a founding member and help shape HuffPost's next chapter