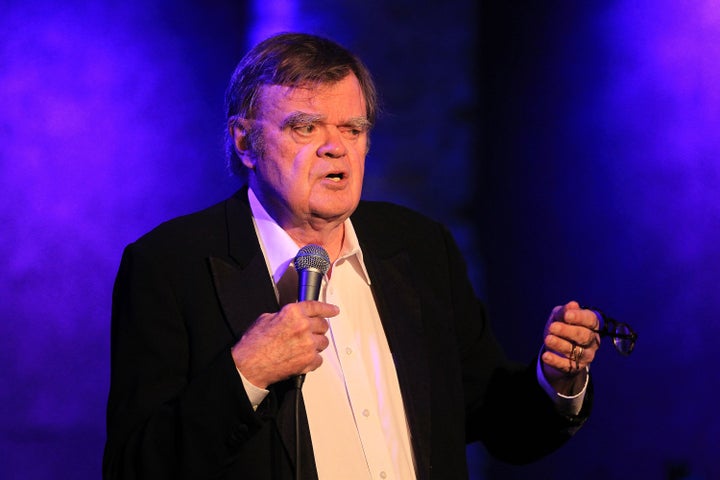 Garrison Keillor, the former Minnesota Public Radio host who was fired for harassment, may have done far more than "accidentally" place his hand on a female colleague's bare back, as he claimed in November.
The report claims Keillor, a humorist who created the MPR variety show "A Prairie Home Companion," wrote and displayed a suggestive poem about an employee in his bookstore, sent $16,000 and a confidentiality agreement to a subordinate he was romantically involved with, and told a 21-year-old student in his writing class that he was intensely attracted to her.
MPR's report comes nearly two months after a colleague accused Keillor of acting inappropriately with her. MPR responded to the accusation by cutting business ties with and firing Keillor.
In a statement to the Minneapolis Star Tribune in November, Keillor defended himself by saying that he was trying to console a colleague by patting her on the back, but that his hand had moved up her bare back:
I meant to pat her back after she told me about her unhappiness and her shirt was open and my hand went up it about six inches. She recoiled. I apologized. I sent her an email of apology later and she replied that she had forgiven me and not to think about it. We were friends. We continued to be friendly right up until her lawyer called.
In the report published Tuesday, MPR News interviewed former staff members who worked with Keillor on shows including "The Writer's Almanac" and "A Prairie Home Companion," and his bookstore in St. Paul, Common Good Books.
While some of Keillor's former colleagues described the radio host as a reserved and respectful man, others claimed he treated women unfairly, made sexist remarks and could be cruel.
Keillor was romantically involved with two former female colleagues who weren't named in MPR News' piece. Their colleagues told the news organization that while those relationships were consensual, they also had a harmful power dynamic.
Through his Prairie Home Productions company, Keillor gave one of the women a $16,000 check, a confidentiality agreement and a new work contract, but she didn't sign or use them.
Patricia McFadden, who worked for "The Writer's Almanac" in 1998, filed a wrongful termination lawsuit against Keillor and MPR, and claimed that Keillor had a "pattern and practice of abusive conduct" that included "hostile and demeaning" emails and memos. McFadden said MPR had told her she was being fired due to "restructuring," but she was instead replaced with a younger woman.
Molly Hilgenberg, who worked at Common Good Books, told MPR News that Keillor had once written a sexually suggestive poem about her on the whiteboard behind the store's cash register. She showed MPR News a photo of the poem on the white board ― and another with employees' attempts to cover it up.
The poem, which Hilgenberg said Keillor later apologized for, reads:
A beauty who goes to Macalester ―

O, her face, her limbs, her ballast, her

Tiny blue kilt

And the way she is built

Could make a petrified phallus stir.
In addition to its investigative report on Keillor, MPR News published an editor's note on Tuesday saying its editorial staff members were working "independently of their parent company's senior leadership." MPR operates under the nonprofit public radio organization American Public Media Group, which is headquartered in the same building in Minnesota.
MPR noted that its newsroom and APMG's offices are on separate floors, and that the journalists who covered Keillor's harassment did so "as they would if covering some other company."
"This is pure absurdity, and the atrocity it leads to is a code of public deadliness," Keillor wrote.
The Washington Post later added a note to Keillor's op-ed: "Knowing he was under investigation for his workplace behavior, [Keillor] should not have written a column on that subject; or, if he was going to write, he should have told his editors and readers that he was under investigation."
Days after publishing the op-ed, and after his alleged abuse was made public, Keillor defended his own reputation in a statement to the Star Tribune, calling himself "the least physically affectionate person in the building."
"If If I had a dollar for every woman who asked to take a selfie with me and who slipped an arm around me and let it drift down below the belt line, I'd have at least a hundred dollars," he added. "So this is poetic irony of a high order."
Keillor did not return HuffPost's request for comment on the latest allegations against him.
Read MPR News' full report on Keillor here.
Clarification: Headline has been amended to reflect MPR News did not cite Keillor's touching his colleague's back as the principle reason for his termination.
Related
Before You Go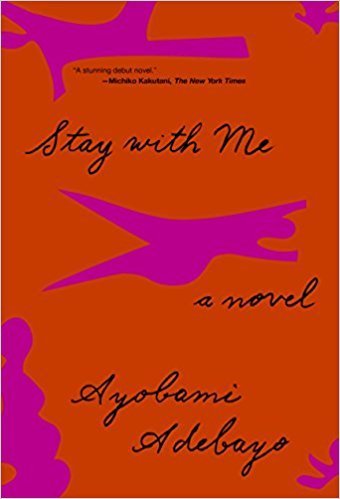 The Best Feminist Books Of 2017
Popular in the Community