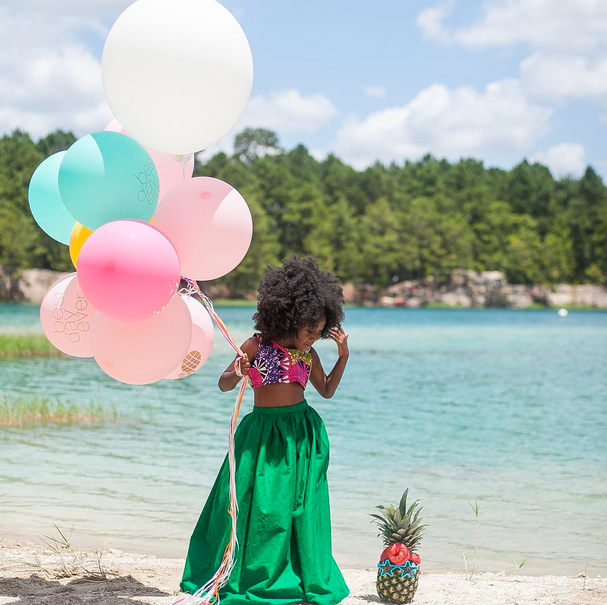 Shortalls, maxi skirts, crop tops: These are some of the adorable things that 5-year-old Riley Elle wears on the day-to-day.
The Texas native may be in kindergarten, but her closet could rival those belonging some of fashion's biggest editors. Her stylish Instagram account, run by her mother, Christin Armstrong, documents the tot's trendy outfits against whimsical backdrops.
While you may be wondering how Riley got to be so darn cool, the answer is she got it from her mama. Armstrong is not only responsible for most of Riley's stylish looks, but she is also the creator of Mocha Kid magazine, a site "geared towards empowering, unleashing and glorifying the many physical shades of African-American children.​" Talk about a #GIRLBOSS.
This power duo is set to make a splash, but in the meantime, check out some adorable snaps of Riley Elle and tell us you're not melting?