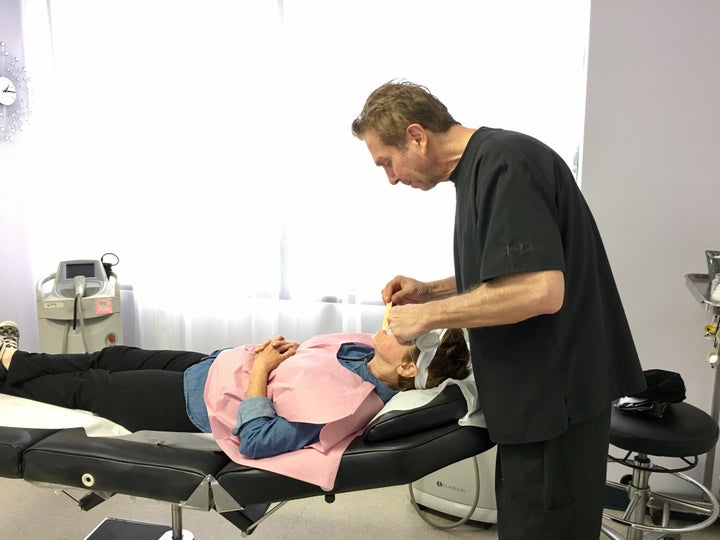 The 2018 Awards season is upon us. After the recent Golden Globes show, we are seeing a trend in solidarity for women, including #TimeIsUP and #MeToo movement. The unity was palpable and will become a precedent for the future in aspects of our culture.
"Historically, the Globes kicks off awards season, usually "a two-month crush of red carpets, cocktail parties, speech-making and schmoozing that culminates with the Oscars on March 4." Andrea Mandell, USA TODAY
Although this year they wore all black, the theme also demonstrates that solidarity can still be sexy, with some choosing revealing necklines and body contouring gowns. In addition, beauty is still de rigueur, especially when exuding a powerful radiance that comes from the inside out.
The Telegraph headline, "Oprah Winfrey Steals The Show on Night Dominated By Women's Voices," who became the first black woman to win the Cecil B DeMille award for her contribution to the world of entertainment. Her speech will linger on in the hearts and minds of everyone who had the opportunity to hear her acceptance and many will hold their heads up high, knowing there is a 'new day on the horizon.' She not only stole the show with her speech, but her trim and elegant silhoutte was highlighted in her gown and youthful appearance.
What is usually a secret, is how these stars are committed to preparing for these shows months in advance. From head to toe, every inch is mindfully intentional to be as lovely as possible. From hiring fitness and nutrition specialists to enrollment in a meal planning and delivery service, they go all out to portray their best selves. Perhaps the most important focus is 'your face is your fortune' and thus the road to perfection begins with the skin. While many have succumb in recent years to plastic surgery, most are adhering to the trend of non-invasive fillers and Botox to get that 5-10 years younger, plumper look.
It is widely evident that "probably 60 or 70 percent" of men and women rely on injections to perfect their red-carpet look.
While there are dozens of doctors in Hollywood who cater to the beauty needs of the stars, only a select few in demand. They are the leading edge professionals that focus on minimally invasive procedures to make sure their clients appear as natural as possible. Because of the trend towards less extreme makeovers, many patients are more comfortable trying out the fillers and new procedures that don't require a lot of down time and have more gradual results.
One highly trained medical doctor who is well respected in developing non-invasive treatments, Dr. Sam Assassa, CEO of Beverly Hills Aesthetics, has dedicated a majority of his career to educational training. For over 10 years, he has trained over 5,000 practitioners worldwide and conducted hands-on courses including Aesthetics 101, Basic and Advanced level Botulinum toxin and Dermal Fillers Training, Peri-orbital Dermal Filler Technique, TCA Peels, Basic and Advanced level Liposuction, Liposculpting, Pan Facial Fat Grafting, Facelift Preceptorships, Suspension Face Lift Training, The One Hour Facelift Course and Advances in Facial Surgery Courses. His artistic talents and clinical judgment makes him a leading educator on restoring beauty and enhancing wellbeing through aesthetic medicine and surgery.
He is an expert in administering the highly sought after Viora , which is the go to option for non-invasive and minimally invasive treatments. It covers a wide range of symptoms that address many of the most commonly requested treatments for celebs. It is suitable for anyone who seeks skin tightening, body & facial contouring, cellulite reduction, skin rejuvenation, acne clearance, skin resurfacing, stretch mark reduction, hair removal, skin lightening. Viora is on the leading edge in the medical aesthetic industry with a global presence in over 65 countries. They have the latest technologies which have revolutionized non-invasive treatments to improve control and increase the opportunity for practitioners, while enhancing patient experience. Many stars seek head to toe treatment solutions but are requesting a more holistic approach to embrace a healthier lifestyle. For many who are seeking a safe method that can be utilized throughout every life stage this delivers a total body solution that is suitable for everyone.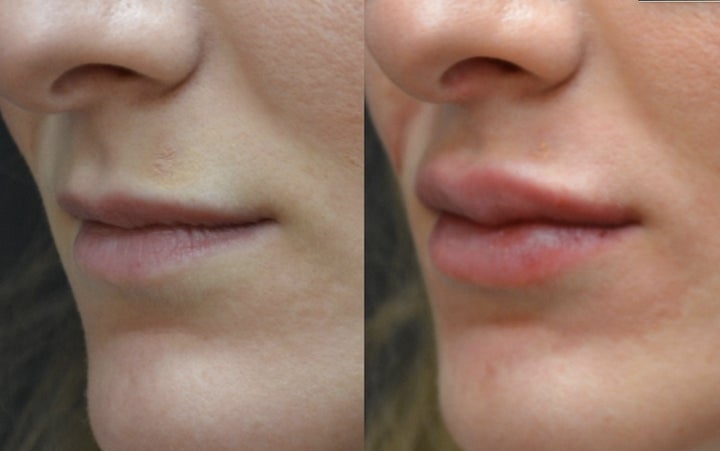 Finally there is a treatment that has been developed that offers head-to-toe, all-in-one solutions for body skin therapy and tightening with a protocol called ReFit. This protocol is for patients who have lost weight, post-partum or post liposuction and have some adiposity but mostly loose skin. ReFit target the fat cells while tightening the skin in one treatment session with MultiCORE technology. Viora also offers skin rejuvenation to reduce unwanted brown or age spots, rosacea, acne and hair with our V-IPL. Skin Therapy and tightening on the entire face including the eyes and forehead with V-ST and Vascular lesions and leg veins with our V-Nd:YAG handpiece.
"The multi-frequency mode allows me to custom tailor treatments to my patient's needs. I can treat the face, neck and body, including the forehead, eye area, nasolabial folds, chin and jowls.My patients love the fact that the skin tightening treatments are quick, painless, and effective"........"Viora is an all-in-one solution. skin tightening treatments are quick, painless, and effective." Dr. Sam Assassa, Medical Director of Beverly Hills Aesthetics.
According to Vanity Fair, "The lead-up to Hollywood's biggest event of the year, the Oscars, is a full-blown beauty marathon" Celebrities from Charlize Theron to Taylor Swift are racing to these prep palaces to get pampered to perfection.There are the usual suspects, like spas and but more unique are the cryogenic air chambers to an infra-red sauna pods. "
One thing is for sure, there are many options out there, and finding the right combination of treatments is the key to a beautiful outcome. With Hi-definition cameras and flashing lights, it takes more than clever makeup to achieve the absolute radiance and flawless complexion. The most sought after are the ones that have more natural yet permanent results, and last beyond the 'Cinderella Effect" of secret beauty tricks. That is why most choose the year round maintenance at a medical aesthetics clinic specializing in non-surgical treatments to achieve the best results.
Popular in the Community