It's hard not to buy a few things for yourself when you're shopping for everyone else. Why not indulge in some fabulous gifts that double as beautifully designed pieces of home decor? After all, tis the season to host house parties. I've gathered up some things that I've got my eye on this year -- they are perfect for a special friend, or you -- and will never go out of style. While the price point is a bit steep on some of these, they're all extra special pieces that will become even more extraordinary as the years go by. These are what I call future vintage -- the things your grandchildren will be ecstatic to own. My advice: save your pennies and buy one or two beautiful pieces and leave the cheap crap behind.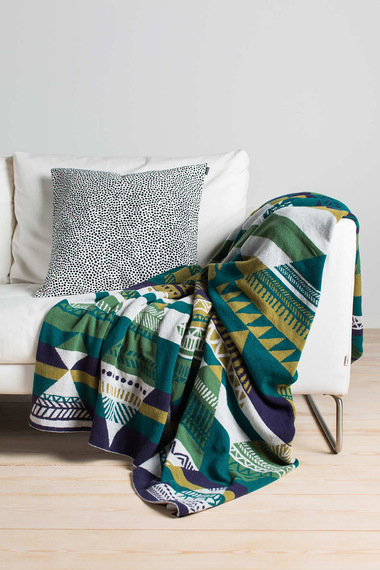 Kota knitted blanket by Marimekko
Marimekko, $235
Marimekko has been designing whimsical and bold patterned goods since the mid-20th century. The firm's work is always in style. Add some warmth and depth to your living room or bedroom with this bold knitted blanket that has a mod twist.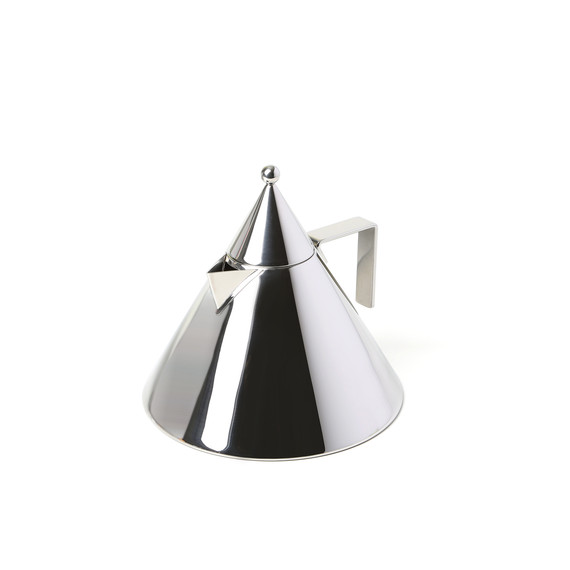 Aldo Rossi Il Conico Water Tea Kettle
AllModern, $232
A splurge indeed, this stainless steel water kettle will bring iconic Alessi design into your kitchen. But really, this is the only water kettle you'll ever need to buy. The spectacular Rossi design will grace your countertop for generations to come. Perfect for anyone starting a new home, or as the last tea kettle you'll ever buy yourself.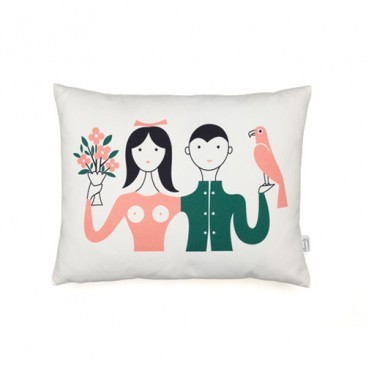 Alexander Girard Pillow
YLIVING, $120
A friend of the Eames, Alexander Girard is a lesser known mid-century designer, but his work is iconic. This pillow is ideal for your favorite couple -- maybe your parents or grandparents. Celebrate new love or old love and make a statement on your sofa, side chair, or bed with this bold work. Not into having people on your pillow? Check out Girard's "Love" pillow instead; you'll surely recognize the design.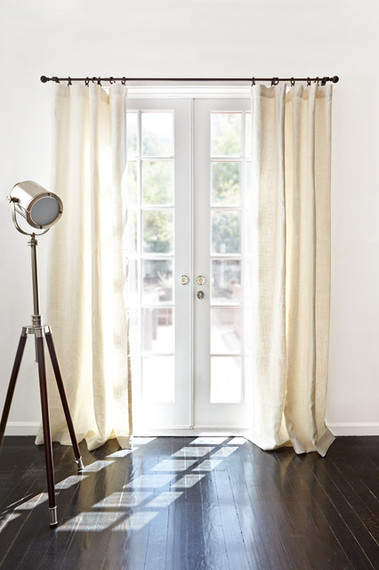 Barn & Willow Drapery
Barn & Willow, from $189/panel
One of the easiest ways to upgrade your interiors is to add window treatments. The collection at Barn & Willow is my best kept secret these days. They use the highest quality Belgian linen that is exquisitely crafted (with custom sizes available) and well worth the splurge because these drapes will last for ages. Not looking for curtains? Check out their amazing pillows and throws. With everything consciously sourced of the best quality material and ethically manufactured, you're sure to fall in love with Barn & Willow.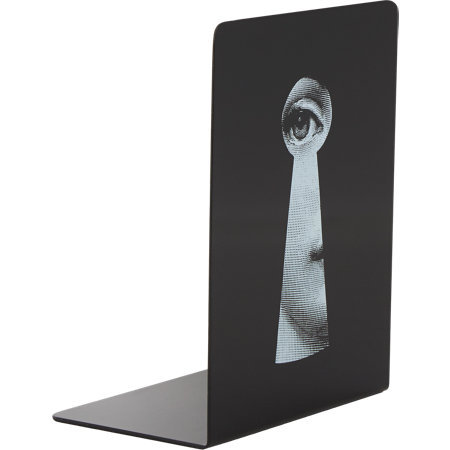 Fornasetti Serrarurra Book End
Barney's, $288
This piece is by another one of my favorite designers, Piero Fornasetti. Fornasetti, an Italian who created the bulk of his work in the mid-century, is known for his surreal images that often contained a woman's face. Fornasetti saw the face of the woman, opera singer Lina Cavalieri, in an old magazine and created over 500 images using her as the model -- including this one. A classic licensed piece that will be a coveted collectible in no time.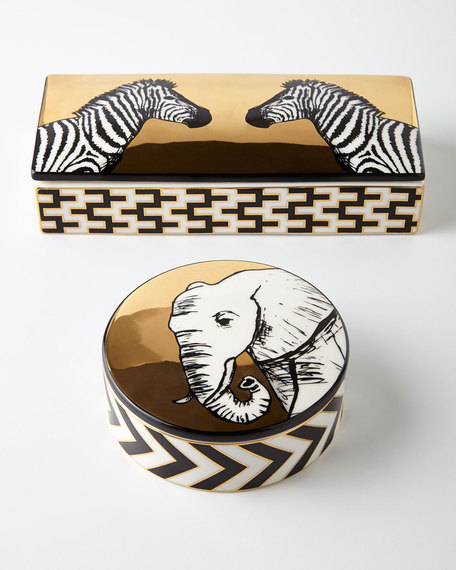 Jonathan Adler Trinket Boxes
Neiman Marcus, $98, $148
The whimsey of Jonathan Adler reminds me of Fornasetti and Girard, so of course, I'm drawn to his stuff. These little boxes are a great conversation piece, and the perfect way to hide away any loose change or keys. Keep your space neat and tidy with a fabulous piece that you'll treasure for years to come.
Looking for more gift ideas, be sure to check back for a column on holiday fantasy gifts and presents under $25. Happy shopping!