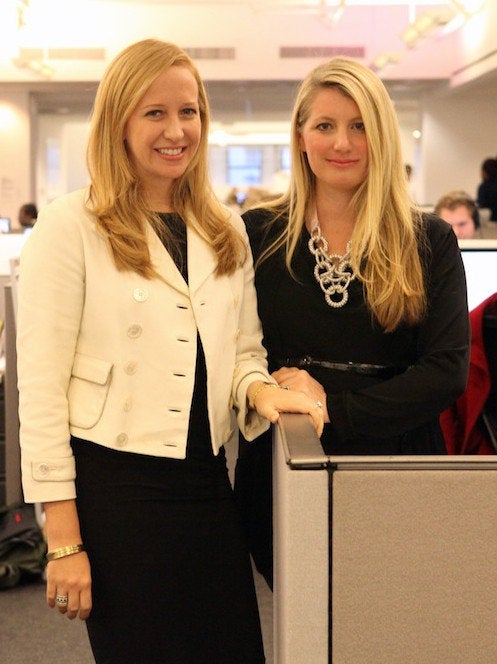 All photos by Bobby Doherty
Frat house are the words that come to mind when stepping inside Gilt Groupe's Midtown Manhattan office space, despite the online retailer's tony offerings. Chalkboard walls with funny phrases like "Crazy Cat Lady Club" and silly Polaroid outtakes greet visitors once they step off the elevators. A rickety foosball table offers some requisite R&R for employees, as does a giant chessboard situated right behind the receptionist desk. "We've had this forever," said Alexandra Wilkis Wilson, founder and chief merchandising officer, pointing to the oversized game pieces. "Frankly, it was someone in the office's idea, so we were like, 'Sure, go ahead and build it.'"
That kind of open give-and-take is essential to Gilt Groupe's wide spanning atmosphere. "Everyone sits in an open-seating environment," explained Alexandra. "None of us have an office. It's always been about an easy flow of information and availability. You can walk up to anyone and talk to them." This applies to Alexandra and Alexis Maybank, co-founder and chief marketing officer, as well. "We're just like everyone else," added Alexis.
Perhaps that closeness is something that paid off for the company long ago. In just four years, Gilt Groupe grew from five employees to the massive conglomerate that it is now. "Basically, we had an office the size of this room," said Alexis looking around at a space no larger than a five-year-old's bedroom. "The physical growth really demonstrates what we've been doing." And how! What started as a women's flash site now boasts seven additional categories -- Gilt Man, Gilt Taste, Gilt Home, Gilt Kids, Gilt City, Jetsetter and Park & Bond -- and over five million members.
Given their total access into the world of style, it's difficult for Alexandra and Alexis to choose their select designers, but they do have their favorites. "We always have a special place for Zac Posen, his being the first brand we launched with," said Alexis. "We just love his feminine silhouettes and downtown edge. I also love Dolce & Gabbana too. Their ideas are fantastic, especially the star prints. And by far, my favorite young designer right now is Prabal Gurung. I think he's gonna go on to do amazing things in general. He's already started off so strongly; it's so exciting."
For Alexandra's part, she offered Christian Louboutin and Lanvin. "We both have a particular Christian Louboutin fetish. Those shoes are beautiful and comfortable, and we love Lanvin wedges. They're absolutely insane."
But both women agree that labels don't matter as long as you have the ultimate wardrobe staples. "You always need a little black dress, ballet flats and a statement shoe,' said Alexis.
"And don't forget a great pair of black pants and pencil skirt," added Alexandra.
However, being a mom, Alexis couldn't help but mention the following: "But to be honest, both of us have been spending a lot of time at Giggle."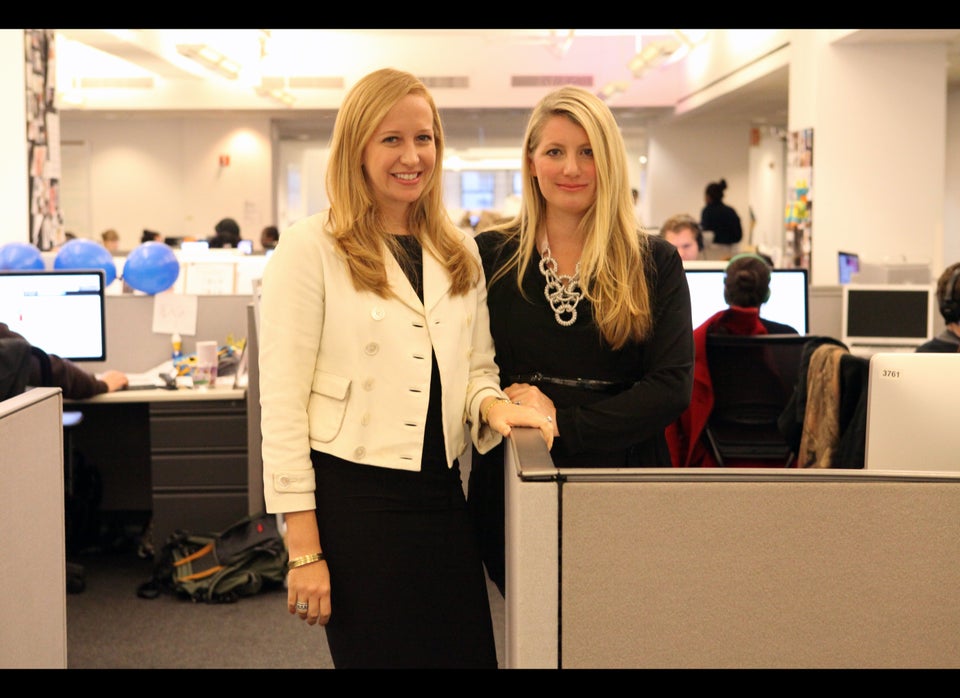 Popular in the Community