When you think of media conglomerate Viacom, you're probably thinking of the networks which entertain us, inform us, and educate us. But what you may not know is Viacom is also incredibly philanthropic, and it starts with the employees. Seven years ago two employees, Tara Shaw and Reneé Jackson, decided to make their annual Viacom holiday office party into a fun, employee-driven charity event.
Tara and Reneé thought: Why not give back to the community AND have fun at their company holiday party? Thus their annual event, Give Back & Get Down, was born.
Give Back & Get Down is an employee-led event that partners with numerous nonprofits and focuses on a specific cause. All employees attending bring one or more items to donate to chosen local nonprofits that champion that cause, and the causes change each year. For example, last year's cause for the New York office was literacy and together the Viacom employees donated thousands of books to local literacy nonprofits. They have collected more than 50 tons of canned food, and this year collected thousands of toiletries for the homeless and victims of domestic violence.
Give Back & Get Down Co-Founder Reneé Jackson is passionate about this year's cause of helping victims of domestic violence. Jackson says, "Safety and security are basic human rights that should be free of all forms of violence and abuse. 1 in 4 women and 1 in 7 men will be victims of Domestic violence in the United States. This is a serious issue that also affects communities all over the world. This year we wanted to focus our efforts on supporting individuals transitioning away from dangerous environments to a healthy more stable life."
Since 2010, this giving tree has sprung roots and sprouted all over the globe in other Viacom offices. The causes derive from the employees. Together the employees in each city decide what cause they'd like to help in their community, which local nonprofit organizations they'd like to support and what small items those attending the party can donate. It's never about money or even large monetary donations, which is why Viacom isn't simply writing a check. It's about what the employees can do to REALLY give back and make a difference in their community.
Says Tara Shaw, Co-Founder of Give Back & Get Down, "Over the last 7 years, we have been able to support many different causes, from homelessness to illiteracy, while raising tons of donations. Although the statistics can sometimes seem despairing, the ability to give back and make a change at Viacom and in our larger communities gives us hope for a better future. Our goal is to continue to inspire others to give. "
And inspire they do. Viacom is a glowing example of lighting the fire of innovation and philanthropy, passing the torch as Give Back & Get Down grows to other Viacom offices, and becoming an Olympic sized example of giving back.
Here's an overview of the events and the incredible impact it made this year:
GIVE BACK & GET DOWN NEW YORK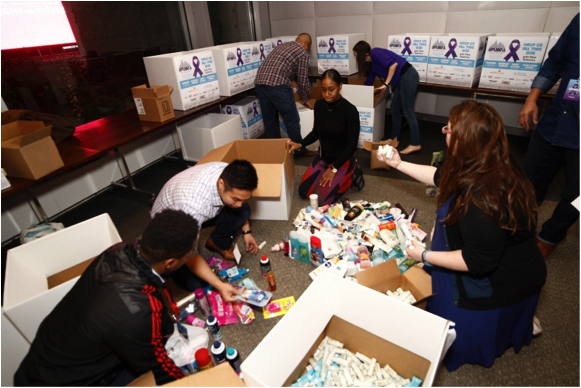 FOCUS: Individuals and Families Affected by Domestic Violence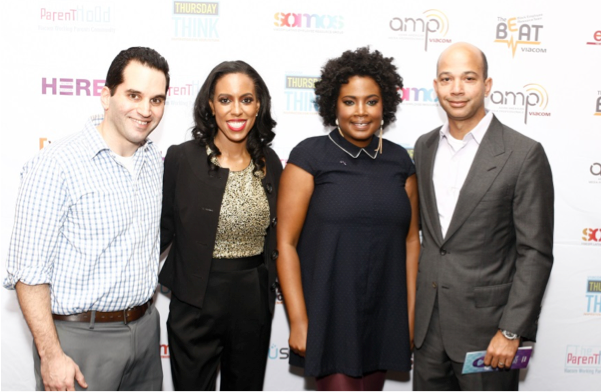 GIVE BACK & GET DOWN MIAMI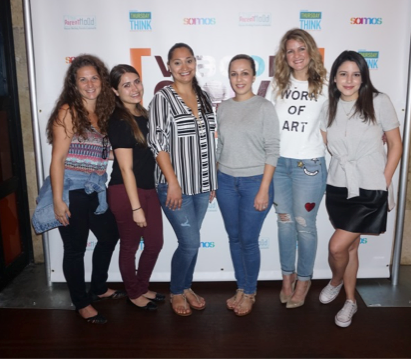 FOCUS: Serving the Homeless and Needy in Miami
COLLECTION: Non-Perishable Food Items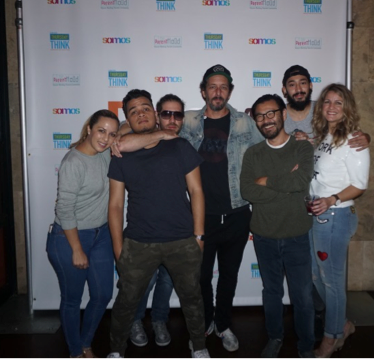 GIVE BACK & GET DOWN WASHINGTON, DC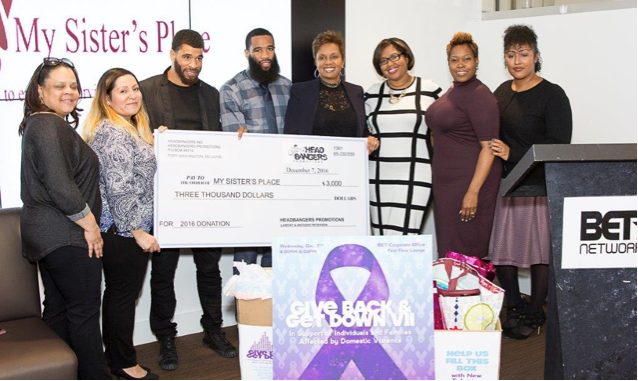 FOCUS: Individuals and Families Affected by Domestic Violence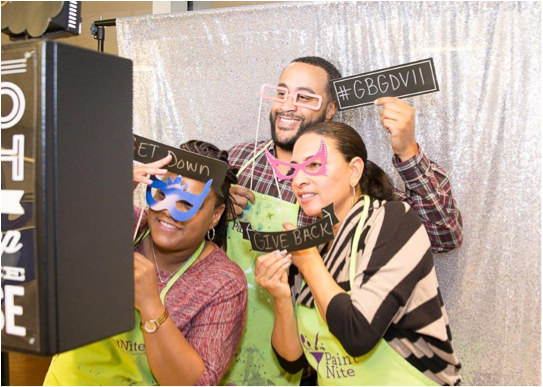 GIVE BACK & GET DOWN NASHVILLE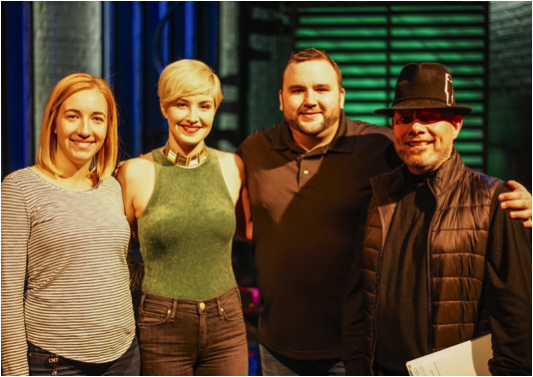 COLLECTION: Warm winter Clothing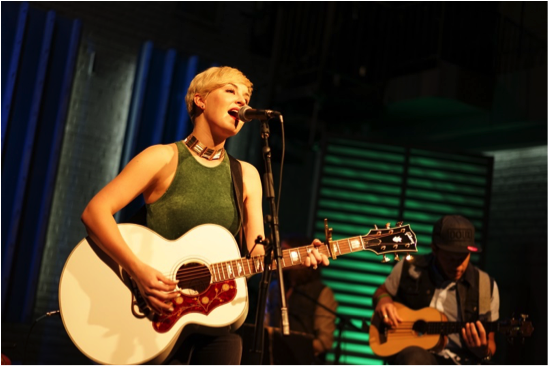 GIVE BACK & GET DOWN MADRID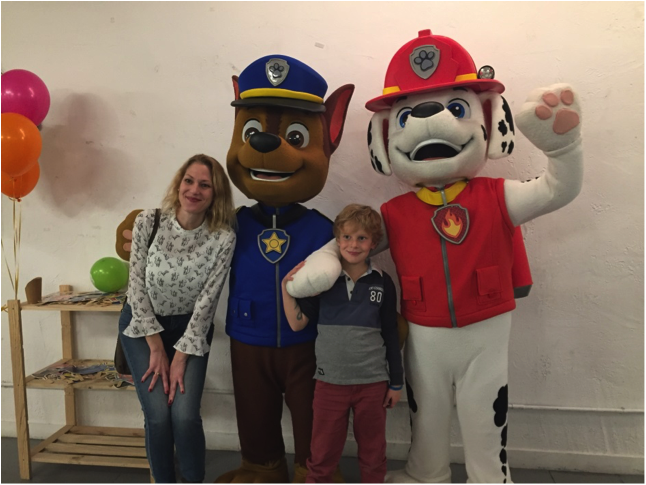 FOCUS: Youth Empowerment and Family Enrichment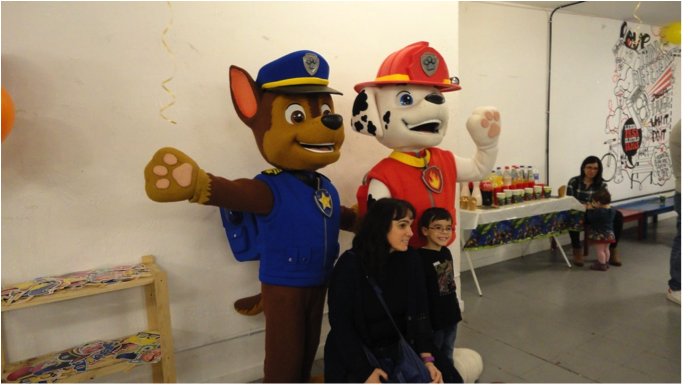 While this is an employee-led event through the work of Viacom's Office of Global Inclusion Employee Resource Groups, the company is supportive and instrumental in its success. Viacom is truly a family, and it starts with the head of the family. Top level executives are not only supportive, but clearly see the importance of giving back.
Says Executive Vice President and Chief Administrative Officer for Viacom, Scott Mills, "Employee Resource Groups (ERGs) are integral to our ability to nourish a culture of inclusion that inspires people and encourages the kind of diverse collaboration we need to grow. Through employee-led initiatives like Give Back & Get Down we're able to bring people together from across the company to drive positive change for Viacom and its brands. Not only do ERGs help deepen relationships among employees, but they strengthen those with our audiences and the communities in which they live. For a global media company like Viacom, these meaningful connections are essential to our success."
In total, they collected 10,000 items that included toiletries, canned goods, clothing and toys to support various organizations whose focus is on helping individuals affected by abuse and homelessness across their domestic regions and youth empowerment in global offices. This is no small feat, and it began with two gracious and innovative employees.
Let Viacom be an example of how giving is meant to be: pure, thoughtful, and all-inclusive. It all started in one office in New York City; it now spans the globe and continues to grow. Viacom's Give Back & Get Down is a wonderful display of how it really is the thought that counts, especially when the thought is helping others.
Related
Popular in the Community