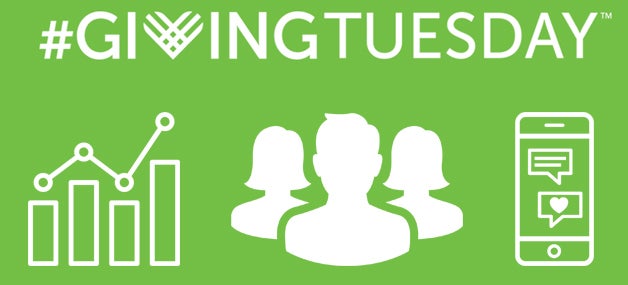 The fifth annual #GivingTuesday event continued to see double-digit growth rates. According to Blackbaud data, online giving on #GivingTuesday was up 20% on a year-over-year basis compared to 2015. Blackbaud processed more than $47.7 million in online donations from U.S. nonprofits on Tuesday, November 29, 2016. To put that in perspective, the year before the first #GivingTuesday in 2012, there were just $6.6 million in online donations processed.
Since its 2012 inception, #GivingTuesday has experienced a 317% increase in online donations over the past five years. The growth in online giving was fueled by a 33% increase in the number of nonprofit organizations that received an online donation in 2016 compared to 2015. There were 97% more nonprofits receiving online donations in 2016 than in 2012.
The volume of online donations increased 31% on a year-over-year basis and this resulted in an average online gift amount of $126. Consider the fact that the average gift amount of U.S. donations less than $1,000 is just $50. Online giving continues to outperform traditional off-line donations when major gifts are excluded.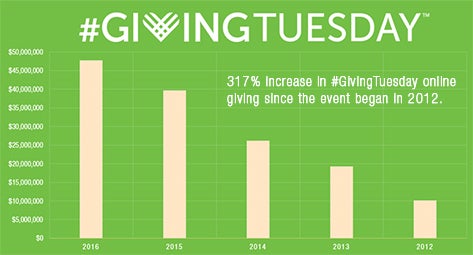 For a number of years, Blackbaud has also tracked the growth of mobile donations on #GivingTuesday. In 2016, 22% of online donations were made on a mobile device. That was up from 17% in 2015 and 13% in 2014. Mobile giving is now the new normal in the nonprofit sector. The combination of mobile-friendly website, email, and social campaigns are driving improved conversion rates across the nonprofit sector.
The #GivingTuesday movement began just a few years ago and we are continuing to see growth across all key metrics. These are also important trends as nonprofit organizations move into the final month of their end-of-year giving programs. We should expect to see continue growth across a wide variety of nonprofit organizations as the movement continues to gain momentum.
Now it's all about what nonprofits and their donors do next. Across the sector, first-year donor retention rates continue to struggle. #ThankYouWednesday is probably more important than #GivingTuesday. Organizations need to be sure to engage, steward, and communicate about the impact donors have on their mission.
Related
Popular in the Community