Caledonia Curry, an artist also known as "Swoon" who founded the Heliotrope Foundation community for artists, shared a photo on her Instagram account of Steinem wearing the "Clitoring" made by Penelopijones jewelry. The ring is an anatomically correct rendering of the clitoris, which is actually much larger in size than most people realize. (It measures between 3 1/2 and 5 inches long and 2 1/2 inches wide on average.)
"@penelopijones have made a ring which anatomically maps the beauty in it's entirety - and when I found myself at a table with Gloria Steinem I took mine right off my finger and [gave] it to her," Swoon wrote. "Thanks lady hero!"
Penelopijones designer Orien Mcneill spoke to The Huffington Post about giving Swoon the Clitoring during a recent dinner.
"It just so happens that she met with Gloria the next day and couldn't help but give her her own the ring right off her finger," Mcneill added. "It's funny where things end up and how magically fortuitous some meetings can be. Gloria Steinem is hands down one of the most perfect recipients of this ring, and we are so excited to see that she loves it."
"I didn't hear words that were accurate, much less prideful," she famously said. "For example, I never once heard the word 'clitoris.' It would be years before I learned that females possessed the only organ in the human body with no function than to feel pleasure. (If such an organ were unique to the male body, can you imagine how much we would hear about it—and what it would be used to justify?)"
Penelopijones sells ring and pendant versions of the clit accessory. The handcrafted pieces are available in either 14k gold or sterling silver, and cost around $540 and $130, respectively.
Related
Before You Go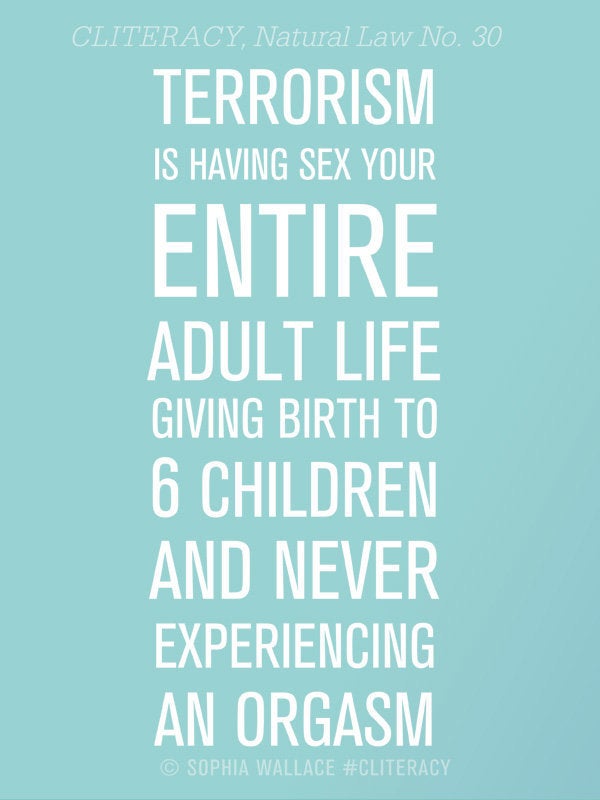 100 Laws of Cliteracy
Popular in the Community