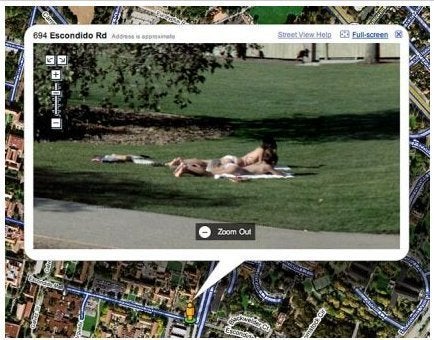 ---Google Street View, which compiles 360-degree "maps" of public roads, has caught some flack recently over alleged privacy violations. Just this month, ten nations teamed up to demand that Google improve its privacy protections.
Schaar was "horrified" to learn that as the Google Street View car collects its still photos, it also catalogs private Wi-Fi network data like Mac (Media Access Control) addresses and SSIDs.
While Google has not published this information, it intends to do so when the German Street View service debuts at the end of the year, according to The Register. Minister Schaar maintains that the collection of private data was "unlawful" since it was carried on without permission from the Information Commissioner's Office (ICO). Schaar requested that Google delete the information, but Google assured German officials that Street View's methods are lawful and that such methods have been used by Intel and Skyhook.
"We only use information that is publicly broadcast. It doesn't involve accessing the network to send or receive data," Google representatives told U.K. regulators on April 26. But The Register cites private fears about online predators using Google's connection database to "cross-reference" a user's Mac address with the user's actual identity.
In its commitment to protecting private citizens, Google blurs out faces and license plates captured by the Street View team. Individuals can request to have additional information removed, but only after the information has been made public.
In the past, the Google Car, which snaps the pictures that are used on Google Street View, has inadvertently captured some strange scenarios, such as public urination and nudity (photos here).
Related
Popular in the Community