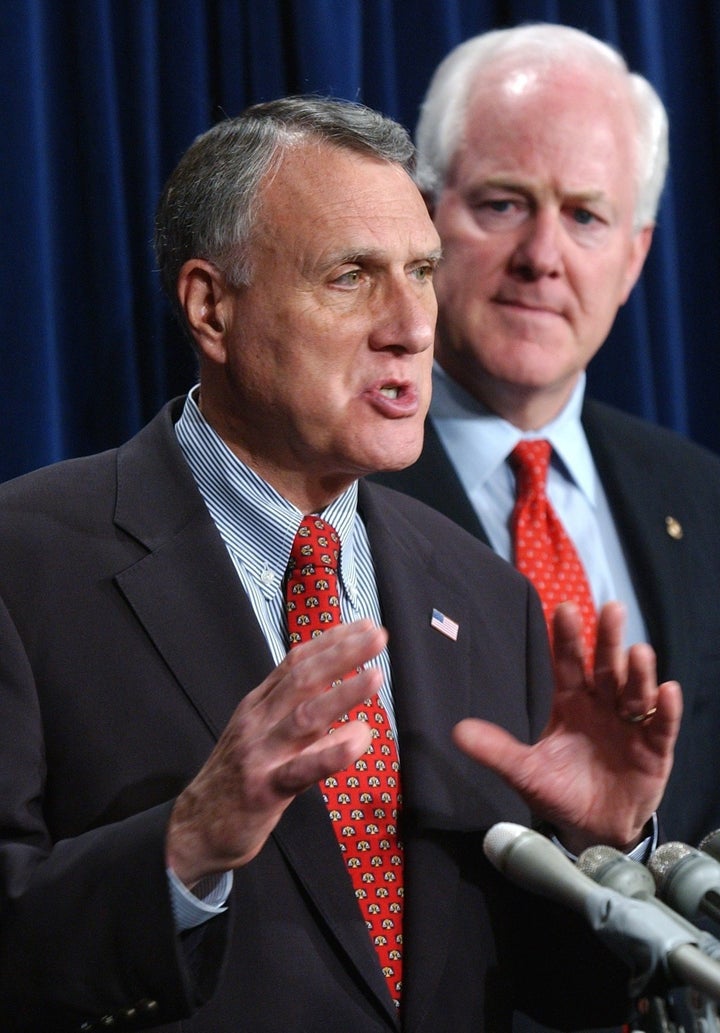 Top GOP senators rebuked Delaware Congressman Mike Castle Thursday for considering a write-in campaign after his surprise loss to Christine O'Donnell in the Senate primary.
"I'm against it," said John Cornyn (R-Texas) when asked if he would support Castle as a write-in. "We're supporting the nominee."
Castle, who lost his bid in the Sept. 14 primary to Tea Party favorite Christine O'Donnell, told reporters at the Capitol Wednesday that he has not ruled out running as a write-in candidate, though he said he's "not headed in that direction right now."
"Write-ins are long-shots," Cornyn told the Huffington Post at the Capitol Thursday, "As a chairman of a party committee it's our responsibility to support the nominee -- the choice of the primary voters -- and that's what we're going to do."
Cornyn, who chairs the National Republican Senatorial Committee, was not the only Republican leader to denounce the idea.
"Well the position of the Republican Senatorial Campaign Committee is that when voters of the state have nominated a Republican nominee that's the person we support," said Senate Minority Whip Jon Kyl (R-Ariz.).
What if supporting Castle could help you pick up a seat? a reporter asked.
"That's the person we support," said Kyl.
Castle has until Sept. 30 to decide if he will try to fill the Senate seat left open by Vice President Joe Biden.

Popular in the Community