The only thing that could possibly upstage the fun, flirty and ultra sexy lingerie and swimsuits from Etam's Spring/Summer 2012 fashion show would be a hefty dose of diva!
On Monday night style icon and actress Grace Jones was joined by the legendary Chaka Khan, Sister Sledge and Gloria Gaynor in Paris where the ladies turned the Etam Spring/Summer 2012 runway show into a modern day Studio 54.
The 1970's disco queens belted out the songs that made them stars, as models ripped the runway in hot pink afros and intimates that left little to the imagination. And if that wasn't wild enough--some models carried snakes around their shoulders like pashminas and strutted out with technicolored poodles.
It's to be expected that models working a lingerie show are in tip-top shape, but can someone please tell us how Grace Jones, who is 63-years-old, can still rock the heck out of a leotard? Her body defies logic and biology. You go girl!
To close out the show, Sister Sledge was joined onstage by the rest of the 70's songstresses to perform their mega hit "We Are Family."
Check out all the groovy moments in the slideshow below...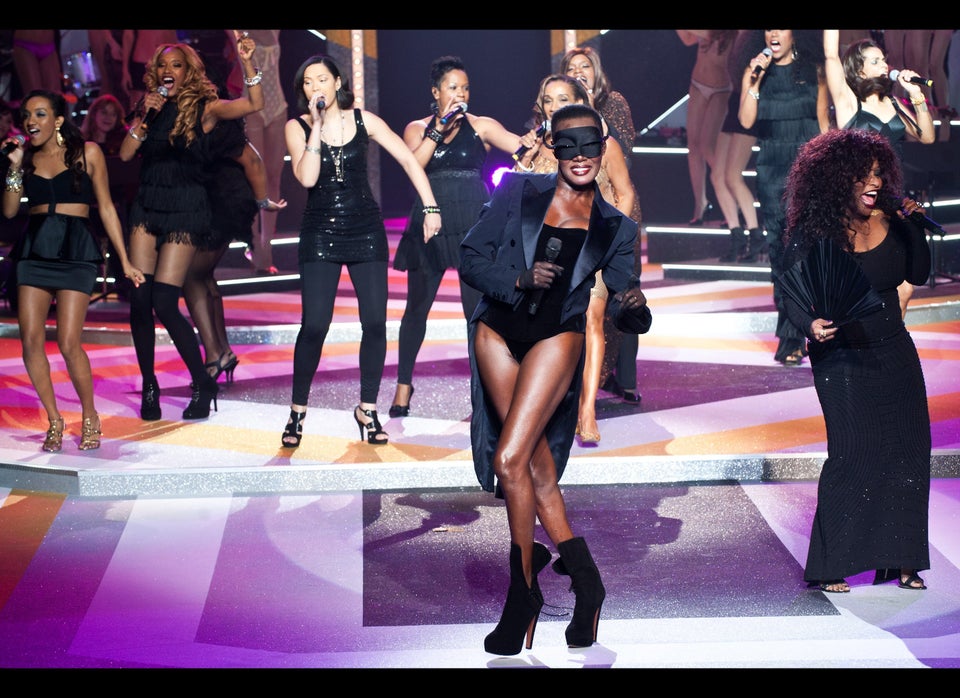 Popular in the Community