"My gay friends are people that I feel, if I ran around a party naked, they'd puke a little, but it would become a big running joke," shares singer Lisa Fischer with a laugh. "But I would feel safe."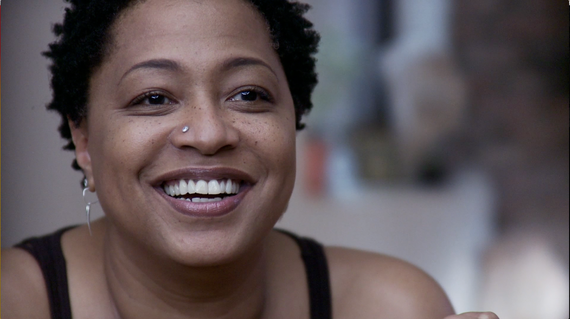 During our telephone interview, the Grammy Award-winning performer showed significant introspection talking about her work with everyone from The Rolling Stones to Tina Turner. Her gears were nearly audible as we discussed 20 Feet from Stardom, the Oscar-nominated documentary showcasing Fischer and others who've made careers of singing backup for music industry giants.
Now, 30 minutes in, our conversation has taken the tone of a chat between girlfriends more than an interview. Still, Fischer proves equally pensive when asked to describe the LGBT community's impact on her.
"It's almost like having a whole person, if that makes any sense," said the vocalist in an effort to describe the powerful friendships straight women often have with gay men.
"I think women feel they can't have that closeness and safety with the men they want to be physical with," continued Fischer, who with Grand Baton plays Yoshi's Oakland Night Club April 9-11. "I think it takes a lot for that to happen, but I love my gay friends. We have the best times!"
After years singing back-up for icons like Chaka Khan and Teddy Pendergrass, Fischer's debut album So Intense arrived to critical acclaim in 1991. Her hit single "How Can I Ease the Pain" shot to No. 1 on Billboard's R&B Chart. In a rare tie, it shared the year's Grammy Award for "Best Female R&B Vocal Performance" with Patti LaBelle's "Burnin'" (featuring, ironically, backing vocals by Fischer).
Professionally, the LGBT community influenced her long before the launch of her solo work however. Earlier, Fischer performed and toured extensively with Luther Vandross, who was both a mentor and friend. From make-up to wardrobe, she recalls how integral the LGBT community was in shaping the soulful legend's image, and -- as a result -- her own.
"It's hard to say whether that's a gay thing or just a perfection thing," she said of the experience, "But there was always just a feeling if the community wrapped its arms around this look, then I knew things were cool. I knew everything was good.
"There was quality. There was beauty. There was a sense of adventure," Fischer said of developing her stage presentation during that era. "A lot of that came from the gay community that surrounded us."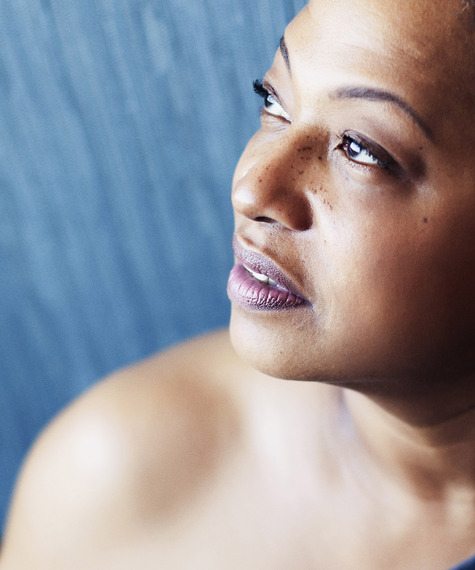 One experience, in particular, remains particularly memorable to the star. The first time a makeup artist painted her face for one of Vandross' gigs -- "I'd never really had my face beat before," she noted -- Fischer says it forever changed the way she saw herself.
Sitting with her back to the mirror throughout the process, she says Vandross occasionally popped in to see what the artist was doing. "He'd never seen me with makeup," she admitted. When she was done, and the young man painting her face turned Fischer around for the big reveal, the singer "looked like a new person."
Seeing herself through the eyes of a gay man and his artistry revealed a part of herself she had never met. "It was like, 'Wow! Who is that? Who is this new person I need to get to know?'" she reflected.
"It was such a transformation, and it forced me to look at myself -- which I don't normally do too much," concluded Fischer. "It was a way of looking inside myself by seeing the outside of myself. I was seeing myself through his eyes, and I loved what I saw."
For More Information, Visit Lisa Fischer's Website.
For Tickets to See Ms. Lisa Fischer & Grand Baton at Yoshi's Oakland, Click Here.
Calling all HuffPost superfans!
Sign up for membership to become a founding member and help shape HuffPost's next chapter