Now THIS is how you troll effectively.
When Target announced last week that it would be taking a gender-neutral approach to signage in its stores by no longer designating items as being for "boys" or "girls" in certain departments, like toys and bedding, people -- predictably -- freaked out.
As so often happens when a corporation makes a controversial decision these days, the retailer's Facebook page became a place for people to unleash their anger about the decision.
Mike Melgaard decided to take matters into his own hands and posed as a customer service rep for Target by making a fake Facebook account called "Ask ForHelp," which featured the company's unmistakable logo. He then used the account to expertly -- and hilariously -- troll the outraged Facebook users freaking out on Target's page.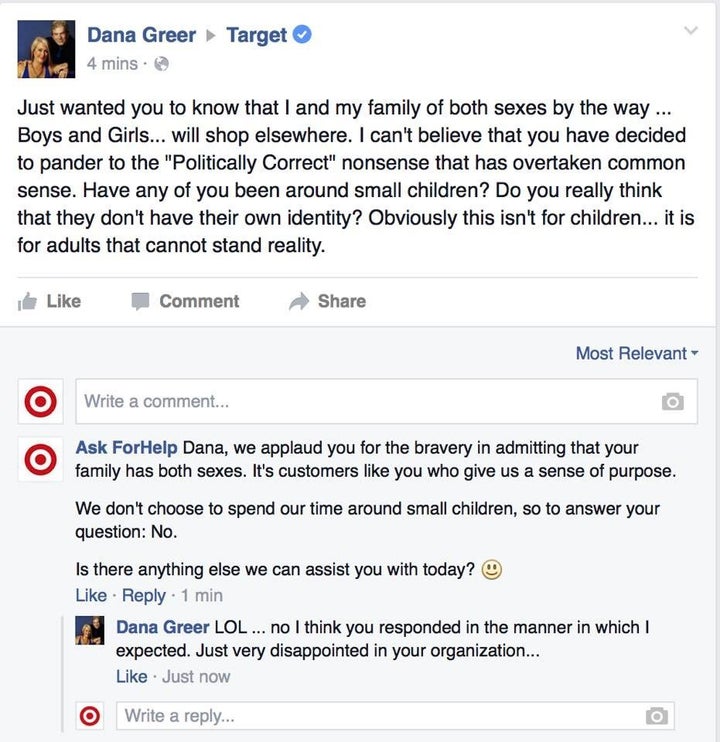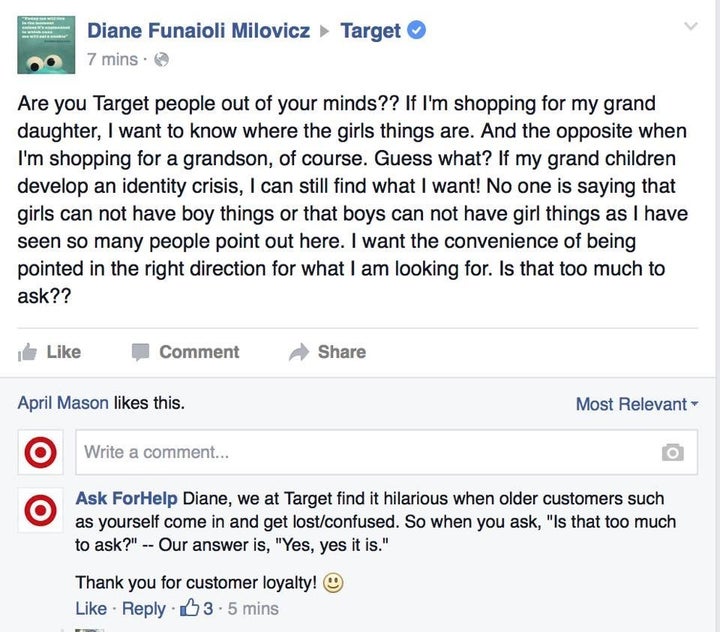 "I remember how easy it was as a child to be socially influenced by my peers and the adults around me. Kids are little scientists," Melgaard told The Huffington Post. "They hyper-analyze everything in a way that most adults have long forgotten to do. Do you know how detrimental it is to a little child's development if he or she is too afraid to explore other interests all because society says, 'That's a boy subject' or 'That's a girl thing?' Why put that kind of stress on a child?"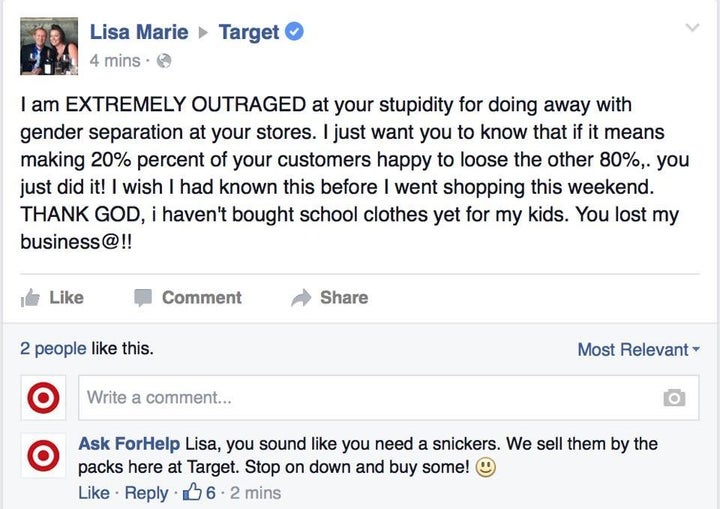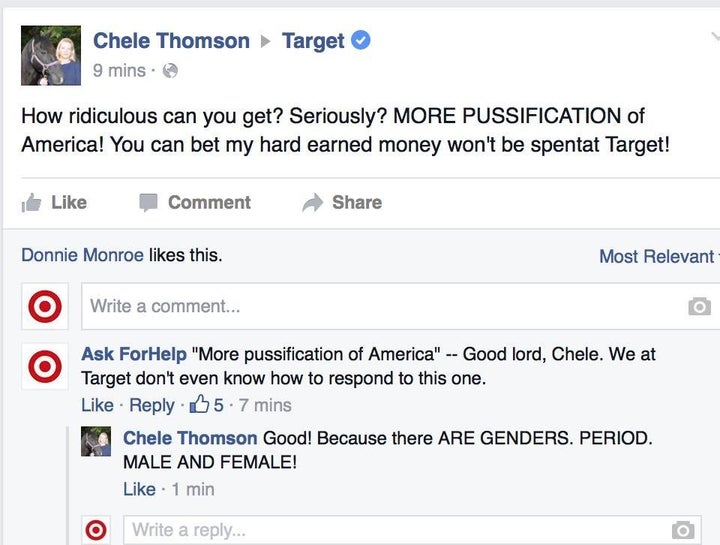 HuffPost chatted with Melgaard about his motivations for impersonating Target on its Facebook page, being a "pot-stirrer" and the overwhelming response he has gotten in this new form of digital activism.
What made you decide to troll all of these people on the Target Facebook page?
I just see opportunities all of the time to say things and jab at controversial topics. It's definitely in my nature to be a "pot-stirrer" and I usually can mix humor in with any situation I encounter. I saw Sunday night on my Facebook account that Target was moving away from gender-based labels in both the toy and children's bedding sections. Immediately, I knew there would be your typical outraged Americans spouting emotional reactions on their Facebook page. After taking a look, I was literally laughing out loud at my computer. A few more minutes in and it struck me how hilarious it would be to portray myself as a parody customer service rep. So, I did just that and the rest was history. Honestly, it was like striking comedy gold. Every one of these people gave me the ammunition I needed for a great response.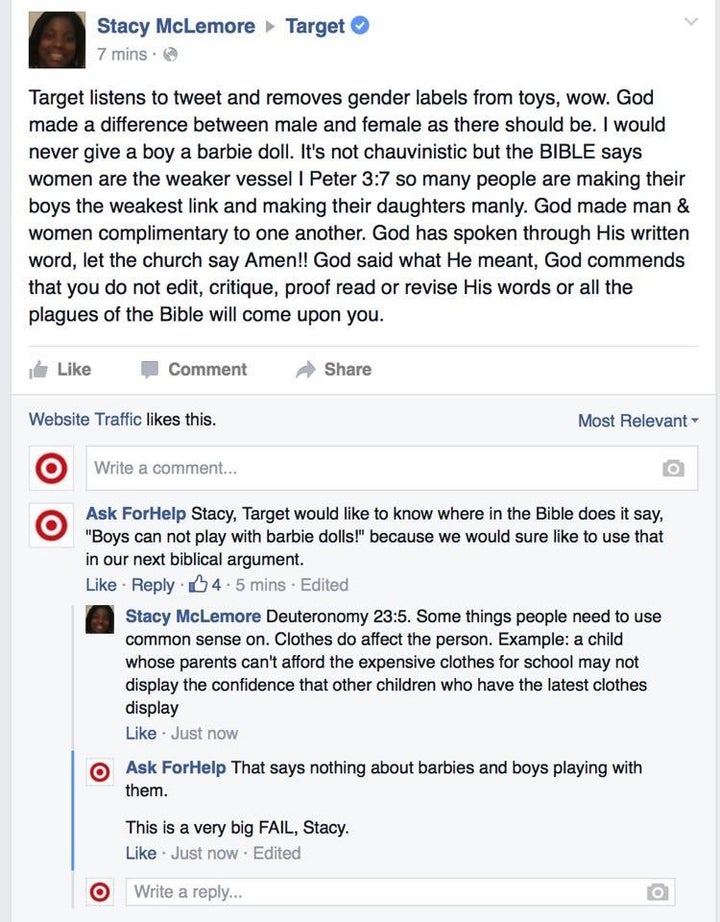 What has the response been like?
The response of this going viral has been nothing but fantastic! I always post material to my Facebook page for friends to laugh and smile at. It just makes my day when my friends and I can share laughter (even if it's over the Internet). But I must say, this is a whole new level. I had one amazing lady who told me she was chronically ill and that my posts have been making her days bearable. When I found out that I was providing genuine betterment to someone's day, that's when I literally said to myself: "I regret none of this." Talk about getting a heavy case of the "feels."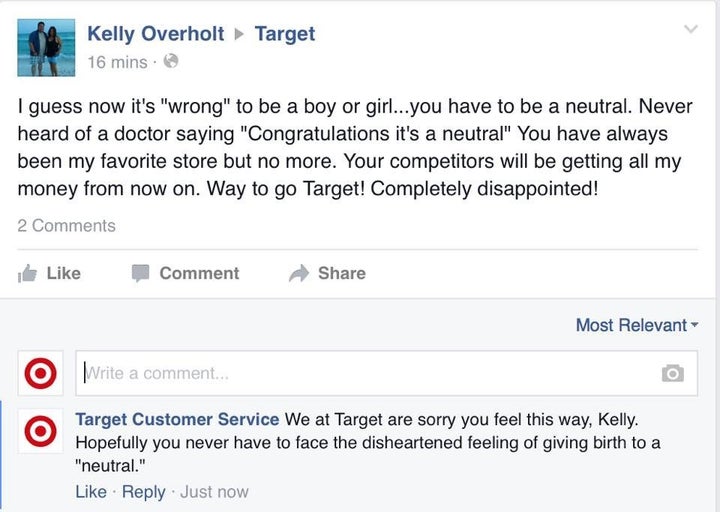 Do you consider your actions to be a form of activism?
You know, at first this was just for fun. Something for my friends and I to laugh at. That being said, it seems as if I got really lucky and opened up some kind of gem here. Even when first seeing Target's headline, I assumed that this was maybe a movement for transgender people (which I would've equally supported). Of course, I did my due diligence and found out what this was really about and it had nothing to do with the topic. So, I guess in a way, I used humor to open up awareness over a subject which I wholeheartedly agree with. Am I a digital activist? I don't know, I just think I'm "Mike" and I do what I do. If people want to call me a digital activist, that's cool with me. *Insert smiley face*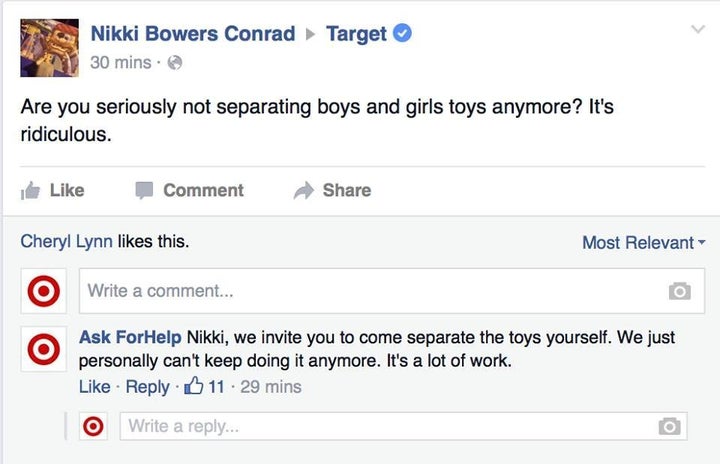 Is there anything else you want people to know?
I just want to say thank you to everyone for all of this support. Sure, it's just a "15 minutes of fame" kind of thing, but I really hope to make this into something much more. I love the community that spawned out of this one little trolling instance. Sometimes I get a little scared that our world is going to take a turn for the worst. Seeing people react the way they did off of this subject really leaves me with a newfound hope to keep us all on a good path. I would want nothing more than to be a part of that.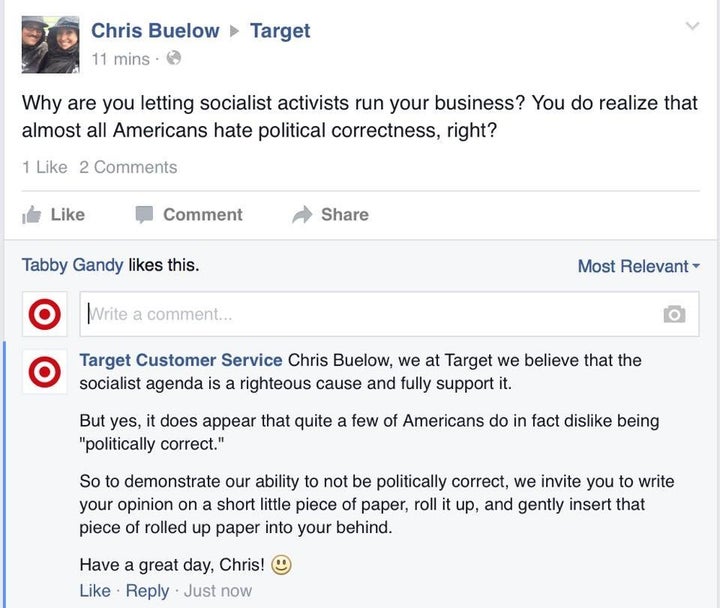 Finally, though Melgaard's fake Target account was shut down less than a day after he created it, the company offered this cheeky, not-so-subtly supportive response to his work in a Facebook post of its own on Thursday:
Want to see more from Melgaard? Follow him on Facebook.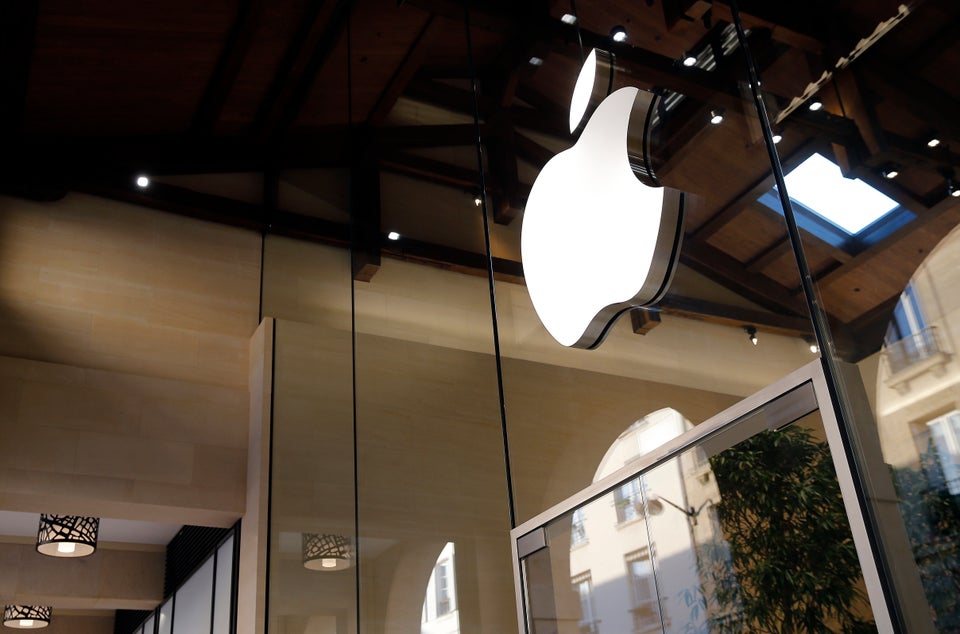 21 LGBT-Friendly Products And Companies
Support HuffPost
Every Voice Matters
Popular in the Community