Celebrities are major targets for Internet trolls, and Gwyneth Paltrow is no exception. The actress has dealt with her fair share of cruelty from anonymous critics and during an appearance at Re/code's first Code Conference on Tuesday, May 27, in Rancho Palos Verdes, California, she opened up about how she is personally affected by it.
"Celebrities, we've always gotten stones thrown at us and, you know, for good reason: We're annoying," Paltrow told the Code Conference crowd. "Some of us look okay, we look like we have money, our lives seem great. That may or may not be the case … Nevertheless, we get it. Or, at the very least, we expect that it's part and parcel to what we do. Anyone in any field who has their head rise above a poppy in the field, they get their heads chopped off. It's our human nature to feel that way, and to do it … Everybody takes shit, it's just the way it is."
Still, that expectation doesn't make the reality any easier. The 41-year-old said the criticism feels like "the scabs from your high school wounds being ripped off on a daily basis."
She also compared the experience of dealing with online trolling to war, saying: "You come across [online comments] about yourself and about your friends, and it's a very dehumanizing thing. It's almost like how, in war, you go through this bloody, dehumanizing thing, and then something is defined out of it. My hope is, as we get out of it, we'll reach the next level of conscience."
She wants people to take a second to think about their words before commenting, according to Re/code. Instead of a person adding a vicious, anonymous jab alongside a photo of a star in a dress, she hopes that person will ask themselves: "I wonder what this image represents to me that I feel such a surge of anger?"
"I feel she's just extraordinarily accomplished in every area and people don't like that, some people don't like that, people who are bored and sit on their asses all day and just tap away," she told Naughty But Nice Rob. "I mean I don't read any of it, I just find it so disgusting. There is a coarsening of our culture today that is just so tragic."
Before You Go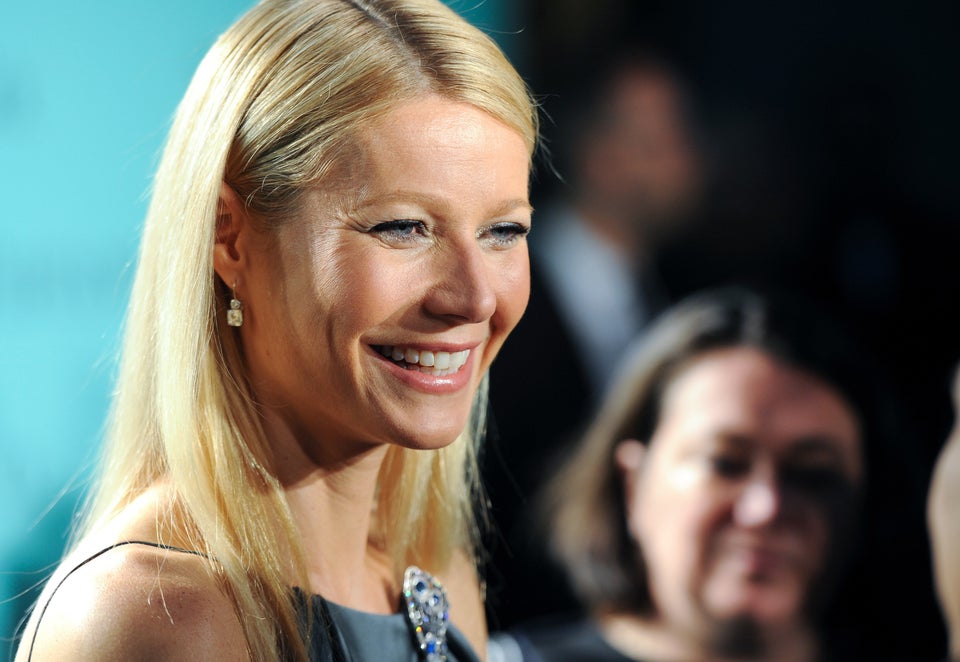 Gwyneth Paltrow, Woman of Many Titles
Popular in the Community