Top Pentagon officials are taking to Capitol Hill this week as controversy continues to grow over the case of a lieutenant colonel whose conviction for sexual assault was overturned late last month by a three-star general.
Air Force Chief of Staff Gen. Mark Welsh and other members of the Air Force leadership met Tuesday with Sen. Claire McCaskill (D-Mo.), a member of the Armed Services Committee, as she prepared to announce legislation that would amend the Uniform Code of Military Justice that allows a commander to overturn a military conviction.
"What this case has done is it has opened a window into what I think are some very weird provisions of the UCMJ, and they are the kind of provisions that are offensive to most Americans," McCaskill told The Huffington Post Tuesday. "The notion that this convening authority can overturn a jury decision for any or no reason at all."
Lt. Col. James Wilkerson, a former inspector general at Aviano Air Base in Italy, was convicted in November of aggravated sexual assault and sentenced to a year in prison and dismissal from the Air Force. But on Feb. 26, Lt. Gen. Craig Franklin threw out the decision, reinstating Wilkerson in the military and recommending him for a promotion, according to The New York Times.
Recently confirmed Secretary of Defense Chuck Hagel responded to increasing calls for a review of the case in a letter made public Monday, an early test of his plans to address the pervasive issue of military sexual assault in U.S. armed forces.
Hagel called for a review of UCMJ provisions that give commanders the power to overturn court martial. He also said that neither he nor Welsh -- in effect, no one -- has the authority to overrule Franklin's decision.
"Under the [UCMJ], the convening authority's action is a final decision," Hagel wrote in response to a letter from Sens. Barbara Boxer (D-Calif.) and Jeanne Shaheen (D-N.H). "The decision of the convening authority cannot be changed."
McCaskill's planned announcement of legislation follows a similar bipartisan effort on the House side -- the Military Judicial Reform Act, introduced earlier Tuesday by Reps. Jackie Speier (D-Calif.), Bruce Braley (D-Iowa) and Patrick Meehan (R-Pa.). On Wednesday, a Senate Armed Services subcommittee will hold the Senate's first hearing on military sexual assault in nearly a decade. Military representatives will face hard questioning on the Wilkerson case, according to Sen. Kirsten Gillibrand (D-N.Y.), the subcommittee chair.
According to the Air Force Times, Wilkerson was convicted by a military jury on charges of "abusive sexual contact, aggravated sexual assault and three instances of conduct unbecoming of an officer and a gentleman." Franklin reviewed the case for three weeks and deemed the evidence insufficient to "meet the burden of proof beyond a reasonable doubt," Hagel wrote.

The case highlights what many advocates and members of Congress call an institutional obstacle to combating the epidemic of military sexual assault. Under the UCMJ, it is primarily the accused's commander -- the "convening authority" -- who has the power to review the initial crime report and determine whether there is sufficient evidence to take action. That commander may know the victim and the accused personally. Later, once a verdict is reached, the commander has absolute authority to overrule the conviction and sentence. The accused also has a right to what Hagel called a "robust" appeals process.
Under the most recent National Defense Authorization Act, this discretionary power was moved to those higher up the command chain, but the reform does not prohibit Franklin's decision, given his high ranking.
"I think it's a perfect example of why moving a convening authority to a higher level may be a step in the right direction, but it doesn't solve the issue of institutional bias," said Gillibrand, who called the hearing.
Hagel noted in his letter Monday that the convening authority is not required to state a reason for a decision. He added that the department is seeking more about the "factual basis for the action taken" in the Wilkerson case.
"I believe this case does raise a significant question whether it is necessary or appropriate to place the convening authority in the position of having the responsibility to review the findings and sentence of a court-martial," Hagel wrote.
The victim in the case, a civilian physician's assistant who has not been identified, came forward to advocacy organization Protect Our Defenders when she found out that the conviction had been overturned, according to Nancy Parrish, the group's president, who said she spoke on the woman's behalf. The victim still works at Aviano, and learned of Franklin's decision when a senior officer walked into her office and told her.
"She was devastated," Parrish said Tuesday. "Franklin hadn't bothered to speak with her as a part of his decision and he hasn't reached out to her since … Just when she felt like she was getting her life back, this happened."
The victim has introduced testimony for the Senate hearing in the form of a statement. She has not yet told some friends and family members about the assault, which occurred as she was sleeping in a guest bedroom of Wilkerson's home last March, according to Shaheen's office.
"The defense did everything they could to drag my name and character through the mud," her statement reads. "I still went to work and did my job.
"What really scares me is that (the perpetrator) will remain in a position of military leadership. Really? Leadership?"
Critics are concerned about the potential chilling effect that the decision and public fallout may have on the already severe underreporting of sexual assault in the military. Instead, said McCaskill, more accountability and sexual assault convictions could hold a chilling effect for potential perpetrators.
"It's not, 'Do we have a buddy system, are women properly trained on how to avoid difficult situations, have we cleaned up the porn?'" McCaskill said Tuesday. "Rather, it's, 'We've got repeat offenders that are sexually assaulting women. We've got to find them, nail them, and put them away.'"


Before You Go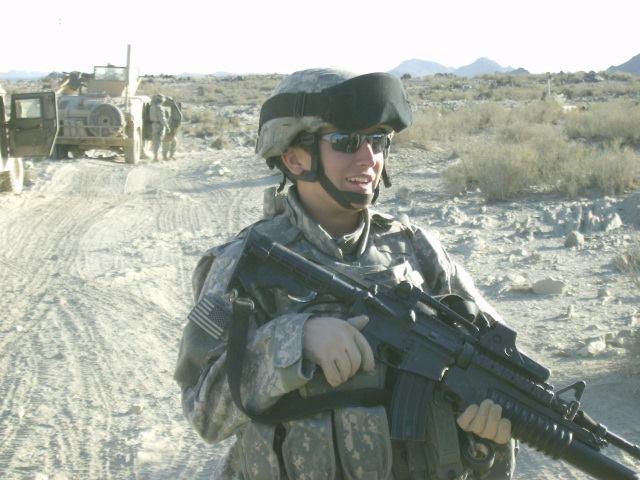 The Faces Of Military Sexual Assault
Popular in the Community