Fall is the sexiest season. There is a magic and romance in the air as the leaves begin to change. Fall exists in the limbo of summer and winter's extremes. It is the perfect time to experiment with soulful embellishments and playful accent pieces in home and fashion. It also houses my favorite holiday of the entire year -- Halloween.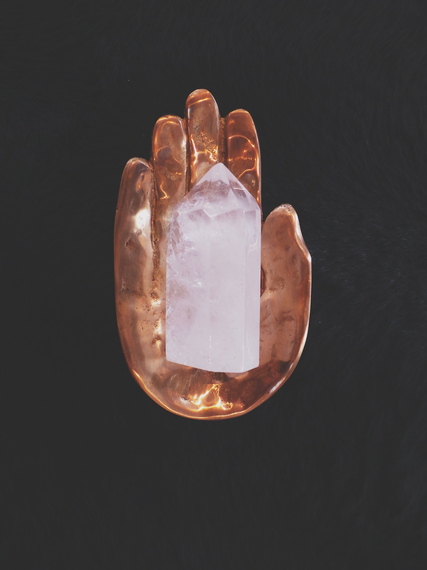 All Hallows Eve is an event ushered in annually at my home with great fanfare, enthusiasm, and a liberal amount of custom wigs... In my book, it is a holiday dedicated to reinvention, bold self-expression, creativity, and wild costuming. A chance to pay homage to my muses or even become them for a day.
As a designer, I am constantly educating my eye by mining for inspiration in unlikely places. The juxtaposition of uncommon objects, materials and influences is essential to keeping a look inventive and original. I have a deep abiding love of the bizarre. Flaws and idiosyncrasies are what give a thing its soul.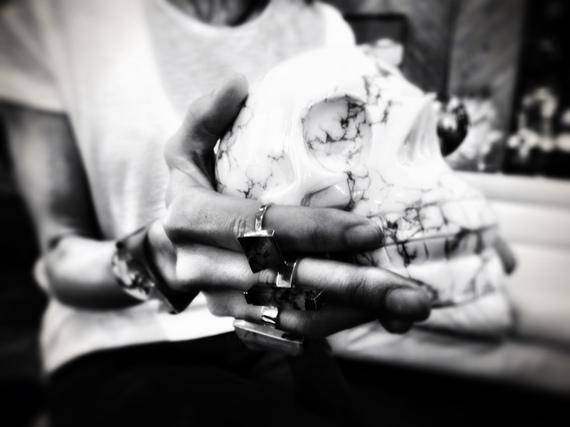 This year my vibe is inspired by surrealist art. I am conjuring up all things hallowed. Delving into mystic influences, crystal accessories, dramatic dark arts and moody imagery.
Part punk, part black magic, here a few images from my world sure to carry the spirit of Halloween and the bizarre art of unexpected style well beyond the day itself...
Love color. Take Risks. Stay Curious.
Xk