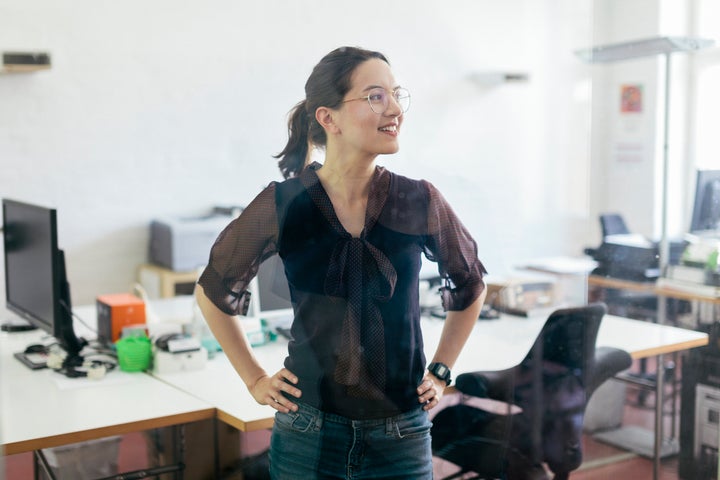 Have imposter syndrome or a tendency to downplay your talents at work? It's time for you to make a brag folder on your desktop.
"Do yourself a favor," Villegas told her followers. "Start a folder on your desktop — mine is called 'you're doing a great job' ― and when you get positive feedback, a compliment, etc., screenshot it and put it in there. When you need a confidence boost, or to combat imposter syndrome, open it up and read them."
Others chimed in that they kept brag folders with all their work wins, too, either on their desktops or on their phones.
Ian Helms, an associate director of content marketing at Wpromote, has a brag folder, though in his case, it's an email folder labeled "Yay!" (He tries to flag at least three to five emails each month.) Anytime he's feeling a little uncertain about how he's doing at work, he returns to the folder.
"Sometimes the emails I flag are nice notes of gratitude from clients or teammates," he told HuffPost. "Other times, it's messages marking milestones for projects I'm involved in. We also receive a weekly video from our CEO that includes shoutouts from coworkers, so whenever I get a shoutout I keep track of those video messages, too."
Now that Helms is in a higher position at work, he's expanded his "yay!" folder to keep track of the impact he's made on the junior teammates he mentors and to catalog their wins.
"Keeping track of those moments gives me something to refer back to the next time they might be feeling down about something they did or didn't do to remind them how great and worthy they are, too!" he said.
The term "imposter syndrome" was coined by psychologists Pauline R. Clance and Suzanne A. Imes in 1978 to describe an "internal experience of intellectual phoniness in people who believe that they are not intelligent, capable or creative despite evidence of high achievement." To put it simply, imposter syndrome is the tiny voice in your head that hounds you with negative self-talk, constantly reminding you that you're not good enough and don't deserve to be in the position or field you're in.
Creating a brag folder like Helms or Villegas have done won't cure you of your imposter syndrome for good, obviously, but it could help combat it, said Angela Karachristos, a career coach for women in leadership.
"When dealing with imposter syndrome, the 'imposter' likes to remind us why we aren't capable, qualified or fit for the task at hand," she told HuffPost. "Referring to a brag folder can snap you out of that false, negative self-talk and bring you back to the truth: That you're not only capable, you excel at what you do. "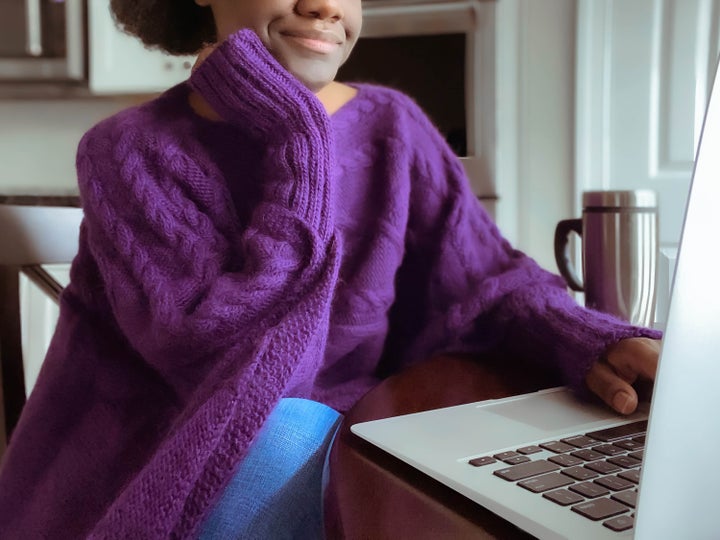 "If you have imposter syndrome, a brag file like this is a simple way to rewire your brain to focus on your talents, strengths and all the value you have to offer," she said.
Try to use the folder to give yourself internal validation, too, she said.
"For example, capture moments of strength ― times when you had a difficult conversation, overcame resistance or acted with courage at work, even if you didn't get the outcome you hoped for," she explained.
Vivian Kaye, a public speaker and the founder of KinkyCurlyYaki, a hair extension brand for Black women, swears her brag folder.
"I've had major imposter syndrome," she told HuffPost. "I'm a Black woman, immigrant, a college dropout and a single mom who bootstrapped an e-commerce business to millions of dollars in sales. When you look up success, you wouldn't find a photo of someone with my unconventional background."
When her imposter syndrome starts to creep in, Kaye taps on the "praise folder" she keeps on her iPhone.
"I think as women, we need to pat ourselves on the back more often than we do," she said. "We deserve the accolades. We need to stop humbling ourselves and remind the world who we are."
"Capture moments of strength ― times when you had a difficult conversation, overcame resistance or acted with courage at work, even if you didn't get the outcome you hoped for."
You can also use the emails and other feedback in your folder to make the case for promotions, write your year-end reviews, or to think about what you'll bring up in any interviews for new jobs.
In other words, try to leverage your personal wins folder for your career growth, said Nadia De Ala, the founder of Real You Leadership, a group coaching program for women of color in technology.
"It's valid data that can help you relax if you're nervous about 'bragging' about how awesome and badass you are," she said. "It makes advocating for yourself feel less difficult and less personal."
The One Downside Of The 'Brag File'
There's one caveat with the brag folder, according to Valerie Young, an imposter syndrome expert and the author of "The Secret Thoughts of Successful Women": You don't want to become too dependent on positive feedback and compliments.
"For instance, a young woman told me after sending an email she waits to receive some kind of praise or reinforcement that she'd doing a good job," Young recalled. "I was pretty blunt in telling her that's a problem because people are busy and they don't always have time to praise your every move."
Look at the folder like a visual equivalent of a pep talk, Young said. But to really move the impostor syndrome needle in any lasting way, you may want to create a separate folder for constructive criticism ― one that houses feedback that helped you see your blind spots and refine your skill set.
"Rather than just focus on the things you've done well, also include things you'd do differently next time and improvements," she said. "Gather constructive criticism that you're grateful for because it made you better."
This whole process ― creating a brag file and perhaps also creating a constructive criticism file ― takes effort, but ultimately, isn't it worth it for the confidence boost?