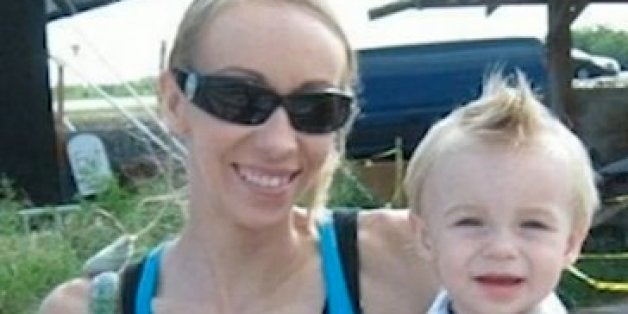 Heather Hironimus refused a judge's order to turn over her son, Chase, to his father in March in order to undergo the procedure. The West Boynton woman is now on the run from the law, and is suing to block her son's circumcision.
The suit filed in federal court Monday claims the boy is afraid of having the procedure, has no medical condition that requires it, and that his father, Dennis Nebus, has "no religious purpose" for imposing it on his son.
Nebus says the circumcision was part of a parenting plan on which the couple had agreed, but that Hironimus later changed her mind. The estranged couple fought a lengthy legal battle that ended in May 2014 with a judge siding with Nebus, who testified that his son does have a condition that requires circumcision, and that he considers it "just the normal thing to do."
Circuit Court Judge Jeffrey Gillen, who decided the case, signed an order for Hironimus' arrest in March when she failed to appear in court with Chase so that Nebus could schedule the procedure. Hironimus checked into a domestic abuse crisis shelter with her son after the warrant was issued.
"There have been no safeguards put in place to protect the child's psychological and emotional condition with regards to this surgery," Hironimus' attorney, Thomas Hunker, told the Sun Sentinel after the judge ordered her arrested.
Gillen is named as a defendant in the federal suit, along with Nebus and Palm Beach County Sheriff Ric Bradshaw.
Hironimus' story has drawn national attention, with groups of supporters donating money to pay for her legal expenses.
"We all feel like this is our son," Amber Baxley, founder of Chase's Guardians, told Vocativ. "We're fighting tooth-and-nail against this abhorrent, disgusting decision." Her group has raised $35,000 for Hironimus to date.
Prior circumcision cases have made national headlines, but as Vocativ points out, those boys, unlike Chase, were kept anonymous. Hironimus and her supporters have placed the boy at the center of an anti-circumcision campaign, featuring his photo in Internet memes and in placards at public rallies to spread their message.
READ Hironimus' complaint here:
Related
Popular in the Community