The original reality star whom everyone loved to hate, Heidi Montag, is still talking about her plastic surgery woes and defending husband Spencer Pratt two years after the conclusion of MTV's "The Hills."
Montag famously went under the knife for 10 different operations, including breast implants, rhinoplasty, liposuction and butt augmentation. When asked about Spencer's reaction to her plastic surgery, Montag said that "he was very against it, and that was a big issue in our marriage, and that hard for us to deal with and I kind of just did it on my own, and I probably should have talked through it with him more and listened."
Perhaps Pratt wasn't the only one Montag could have listened to. Her "Hills" co-star Lauren Conrad recently told "Watch What Happens Live" host Andy Cohen that "I thought that [Heidi] was beautiful before [plastic surgery]. I don't think she needed it. But, personal decision."
Montag also told Billy Bush on "Access Hollywood Live" that the only thing she missed about filming a reality TV show was "the money," and that she and Spencer had lost "over $1 million or so":
"I only miss the money. That's about it. If we would have saved our money, it would have been better, but unfortunately we got way too caught up. What did we buy? Just clothes, hair, makeup, managers, publicists, agents, lawyers, at the end of the day it goes by really quickly," she said.
In Aug. 2011, reports about a destitute Montag and Pratt surfaced, claiming that the couple were forced to shack up with Pratt's parents and that they were considering filing for bankruptcy. Montag confirmed that they were living with her in-laws, and told Bush that "I'm eating and healthy and fortunately we don't have to pay rent, so fortunately a lot of our expenses are just minimized which is really important. Actually it brings you back down to reality and being really grounded, because I grew up really humbly so it's kind of nice to be there in a way."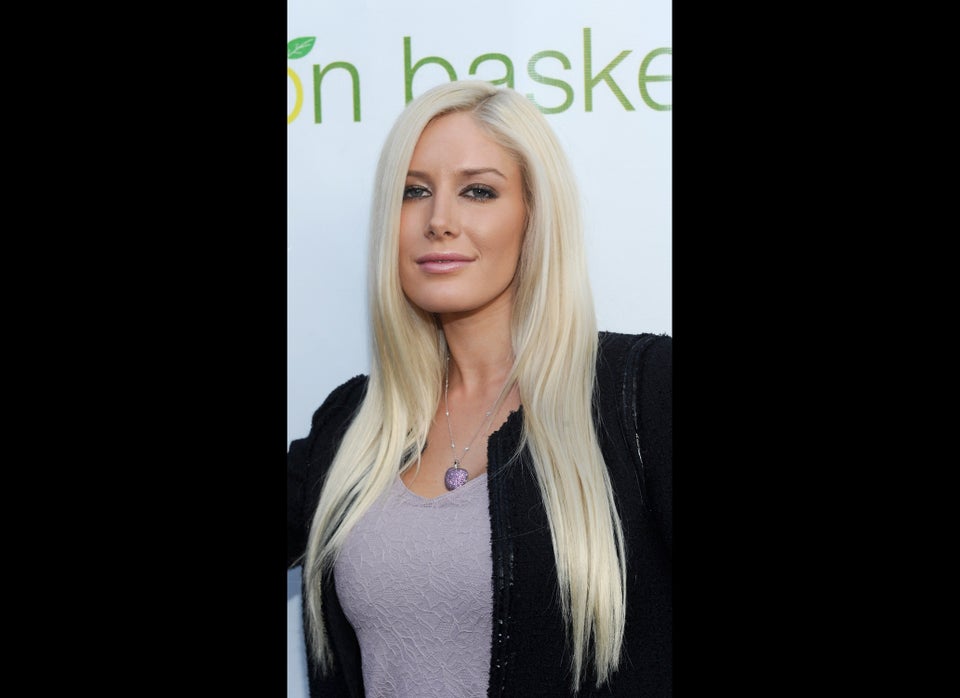 Heidi Montag and Spencer Pratt
Related
Popular in the Community