When employees' morale is high, businesses perform better. However, boosting morale is more challenging than ever. The Internet allows anyone to quickly search for other opportunities, utilizing resources like Glassdoor.com to find better office environments, and determine if they like or dislike where they presently work. As a result, team morale is not an item that can slip off of the agenda in executive meetings.
So what is the easiest, quickest way to implement positive workplace initiatives that actually get employees engaged? According to Christine Marcus, CEO of Alchemista, a catering service that connects local venders with enterprise clients, the answer is simply to feed them what they want to eat.
In an effort to help small restaurants break into a massive market, she created Alchemista, which handles all of the logistics and technology to make a high quality lunch catering program.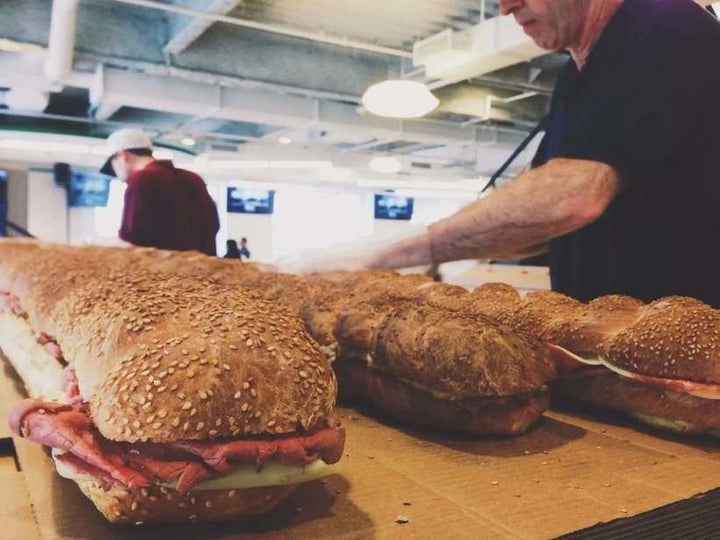 I asked her for her insights on the changing landscape of corporate catering, and here's what she had to say:
In a corporate culture where telecommuting is common, how can companies create a workplace experience that caters to those who do work from the office?
Create an environment where they enjoy coming into the office. And this doesn't have to be extravagant perks. In any service industry you know that saving your end-user time and money is crucial. Why wouldn't it be the same for your employees?
"Providing snacks, breakfast, lunch and even hosting dinner for an after hours hack or brainstorm session can go a long way. Whether you're living in Silicon Valley, Boston, D.C. or any metro city it's highly likely that people are commuting to work, offering them an in office breakfast provides them with extra time to get their morning started and that should not be underestimated."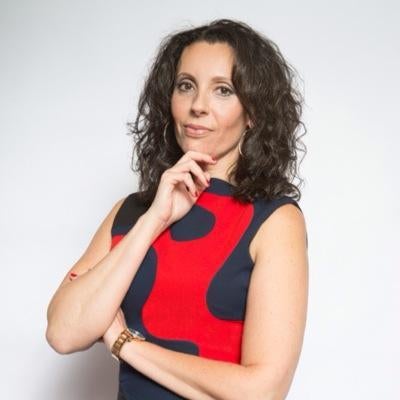 Where do you see the biggest breakdown in employee productivity?
Lunch breaks are great for creativity, but if they are too long or detached, it can be a real pain point for your bottom line.
"Employees who bring their own food (BYOF) regularly eat alone at their desk or leave the office. If it's raining, that is a miserable experience and if it's sunny, lunches tend to last longer - all of which are productivity and morale killers," Marcus says.
Is this a cost-effective model for an employee moral booster?
Absolutely. If executed correctly, complimentary meals are one of the easiest and most affordable ways to improve employee productivity and morale. A study by Staples showed that coffee and snack runs account for 2.4 billion hours in lost productivity in their U.S. stores each year.
"If you pay an employee $75K a year, that's roughly $35 an hour. Summer is here, if an employee spends an hour out getting lunch, you could have had that catered for less than half of that cost. Food programs have a surprising ROI from the first meal."
Businesses should also work to always make every employee interaction an experience. Host a catered lunch while an influencer in your community comes in to speak on local happenings and how it affects their business; or an afternoon Kombucha bar where employees are likely to mingle with those outside of the neighboring cubicles.
What are three fundamentals of Alchemista's DNA and how do you see these affecting employee morale?
Entrepreneurship – willing to challenge the status quo and be disruptive to gain advantage.
Creativity – Creativity is woven into our company culture as well as the way we engage with our clients
Innovation– We're always looking for new and exciting ways to enhance our offerings, find and engage with new chefs and suppliers to raise the bar for corporate catering.
There is an industry standard for companies striving to echo the Google-esque company culture and they need to find creative ways to attract this talent. But it doesn't always have to be lavish company trips or huge financial stipends; it can be these simple and easy experiences that surprise and delight employees.
In fact, creating an experience around food is one of the easiest things a company can do to increase employee morale and overall company culture. When it comes to employee perks, few things are as simple and gratifying as free, innovative, locally-sourced food.
Can you share a few highlights and challenges you're seeing in the emergence of corporate catering?
While company meal programs provide a host of benefits, the only thing worse than not having a food program is having a failing food program. Many companies are providing food that is less than healthy, lacks in selection, and doesn't highlight the city that employees work in. That can be detrimental.
The primary challenge for us was convincing our target buyers to take a leap of faith and try something new. Making a change comes with risk and a meal gone wrong can result in lots of complaining, so Alchemista had to demonstrate that they could deliver exciting, good quality meals reliably, day after day.
The highlights are demonstrating that we understand the risk/reward and ultimately winning new clients proving that the switch was worth the risk. After the first meal Alchemista designed, sourced and delivered by Alchemista, employees were consistently delighted, and the logistics were smooth, clients were converted, and were our biggest advocates.
Where do you see the catering industry in two years, and how do you see Alchemista creating that change?
The industry is going to continue growing as people spend more time at work and companies need to provide perks to win top talent. Alchemista will be providing the platform and connection to powerful food experiences. Through our DNA we will be first in line to grow with the market, supporting entrepreneurs, food companies and chefs as they innovate to improve food quality and experience.
Related
Popular in the Community